Fulton Market Entertainment for All Budgets
October 18, 2019 | By Luxury Living Chicago Team
Reading Time: 3 Minutes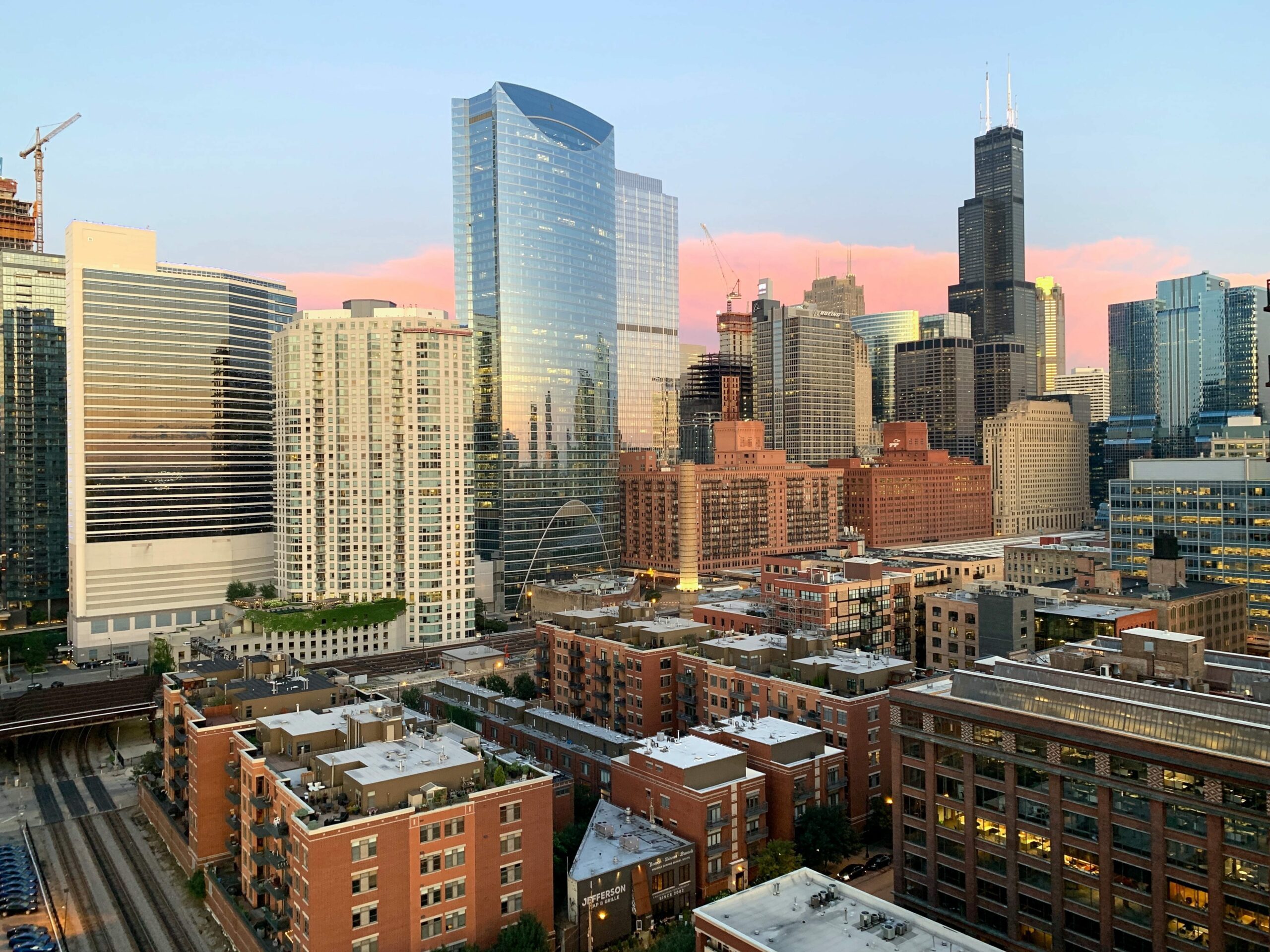 Looking to explore a new Chicago neighborhood? The Fulton-Randolph Market District, often shortened to, Fulton Market, is a new upincoming district on the west side of Chicago. It was formerly a meat-packing, warehouse and industrial district, but has gentrified with corporate headquarters, tech industry, hotels, bars, restaurants, and retail. 
This booming neighborhood has grown with many new areas for entertainment. Here are a few top locations for a fun night out in the Fulton Market neighborhood.
Emporium – Check out the old-school arcade games and pinball tables at its Fulton Market location. The nostalgic bar has pool tables, air hockey, foosball, Centipede and a Sopranos pinball machine. There's local art incorporated into the room's design, including a glowing, black light-illuminated painting by Lauren Asta and an expansive collaborative mural by Erik Lundquist, Benjamin Marasco, and Louie Capozzoli that wraps around the top of the room. Enjoy a full bar serving a selection of local beers on draft, in cans, and unique cocktails. Who wouldn't want to sip on a drink while you play Pac-Man? You can also bring in your own bites, including takeout from neighboring restaurants such as Publican Quality Meats, Cemitas Puebla, and Kuma's Corner. 
Soho House is located in the Allis Building, a historic five-storey industrial warehouse in Chicago's West Loop. Soho House Chicago is a private members club and hotel, with 40 bedroooms, a large gym, a restaurant, club space, a screening room and a rooftop pool. They do not follow normal "member's only" rules. Soho House is the younger generations new social club.
The Taste of Randolph Street – This West Loop fest boasts six blocks of food, drinks and music. You'll find bites from more than 16 restaurants (on Randolph Street and beyond) as well as two stages packed with performances throughout the day. Donations made at the entrance to the festival support the West Loop Community Organization.
The West Loop Art Festival – More than 150 artists from across the country come to share and sell their work, which includes paintings, glass, ceramics, photography and jewelry. Enjoy music, food and interactive art tents at this family-friendly festival.
Aba is a posh destination for elevated Mediterranean fare & cocktails, plus a lounge-style rooftop patio. This lush restaurant has an enormous skylight for fresh feels while you dine inside. Fig trees and greenery spread across the room. You can also enjoy the patio with open seating and views of Fulton Market. Signature dishes include Crispy Short Rib Hummus, Muhammara, Jerusalem Bagel with Labneh, Char-Grilled Lamb Chops, and Skirt Steak Shawarma. The bar menu showcases rare Mediterranean-inspired wines and spirits.
Green Street Smoked Meats is a hip counter serve dishing house-smoked Texas BBQ & homey sides in woodsy, warehouselike space. Located down a brick paved alley, the nationally acclaimed Green Street Smoked Meats greets guests with rock music and house smoked, Central Texas-inspired BBQ served at the counter. The curated menu focuses on staples of backyard BBQ, including brisket, beef short ribs, and chicken legs, along with rich pork belly and smoked salmon. An array of vegetable-centric side dishes includes a savory potato salad, sweet and nutty broccoli salad, and the immensely popular Frito pie. Guests can enjoy a selection of specially chosen craft beers and BBQ-friendly cocktail pairings.
Saint Lou's Assembly – American spot for creative takes on old-school, customizable comfort-food platters. Saint Lou's Assembly is a tribute to the cafeterias that once lined the West Loop to serve the meatpacking workers. In addition to the throwback dining room, Saint Lou's has an enclosed backyard with a firepit and a bocce ball court. 
The Front Room – The Front Room is a dimly lit restaurant and cocktail bar that serves tasty New Orleans-inspired food. You'll find things like a cheese plate, lobster campanelle, and grilled salmon. The Front Room also host local jazz musicians. Check out the website for more details on days and times of performances. 
Beatrix is a modern, all-day venue combining an American eatery, wine & cocktail bar with a bakery & cafe. This location keeps the look of the River North and Streeterville restaurants while debuting a new market with grab-and-go options including salad and hot bars. Beatrix is known for its coffees and teas, and they'll brew drinks from Metric and Intelligentsia on Fulton Market. 

Follow Us on Social
Apartment Experts
Spend less time apartment hunting, and more time living. Luxury Living is a complimentary service to make your apartment search easier, and even fun. Whether you're new to the city or simply in need of a change, we are here to help.