Here's How to Pack Up an Apartment Efficiently for Moving Day
March 30, 2018 | By Luxury Living Chicago Team
Reading Time: 3 Minutes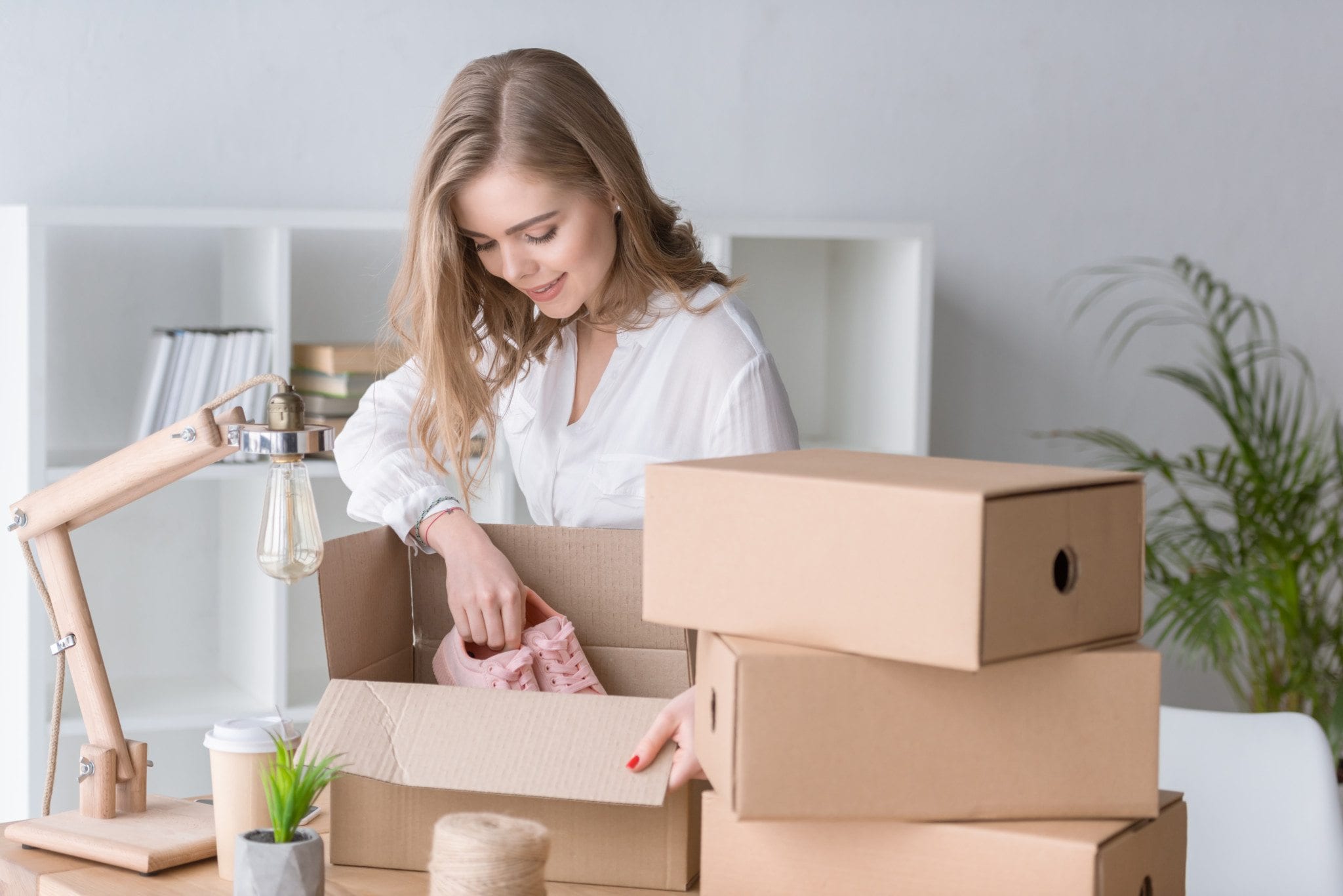 Here's How to Pack Up an Apartment Efficiently for Moving Day
Your Apartment Move Is Just Around the Corner — Are You Ready?
Packing an apartment for moving might seem like a daunting task, but with these tips in our apartment moving series, you'll be ready to go in no time.
Step 1 — Pack Smarter
Start early.

Start as early as one month out from your move date. Pack up items that you won't need till you're moved. The more you can do now is the less you'll need to do later.

Get rid of everything you don't need or want.

From old furniture that you'll be replacing to old clothes that can be donated, the less you have to move, the faster it will go. Consider whether you can sell or donate. Options like Facebook Marketplace have made it extremely easy to sell furniture and other items quickly and for a fair price.

Group similar items together.

Don't toss everything in your bedroom into one large box. Group books, movies, power cords, clothes together, so you know what's what. Use ziplock bags to store hardware and tape or secure them to the item.

Use original boxes if you have them.

Valuable items like TVs and computers come in packaging designed to keep them safe and secure. If you kept these boxes, consider using them to store these items for the move.

Use luggage and bins.

Fill your laundry hamper with non-delicate items and your suitcases with clothes. This will help you save space on the truck.

Supply up.

Make a list of essentials you'll need to get through the move. Packing tape, extra boxes, tape measure, extra screws, cleaning supplies, and more should be on the list.

Label and color code.

You won't be able to see the tops of boxes in a truck, so label the sides as well. Label by room and contents. Be as detailed as you want — it will only help. Color code by room, too. Consider some

room color-coded labels

.

Use boxes wisely.

A large box filled with heavy stuff is worse than a couple smaller boxes with heavy items — especially since smaller boxes can be loaded onto a dolly. Also, use packing tape (not duct tape) to secure boxes. Don't do the interlocking fold as it's not as secure as a taped-shut box.

Pack fluids carefully.

Use Saran Wrap. Unscrew bottled items like shampoo, cover them with the wrap, then screw the cap back on. This will prevent leaks during the move.

Take pictures of electronic setups.

When you're all moved in, you can refer to your photos to see how certain cables were plugged into the back of your TV, computer, etc.

Set aside essentials.

Keep a bag packed with hygienic items and extra clothes just in case, and put cleaning supplies you'll need right away in a clear bin so you can identify them.

Put boxes in a staging area.

This will make it easy for you or your movers to quickly and easily access them on moving day. Remember to group boxes for specific rooms together.

Can't take everything with you?

Consider a storage service like

Makespace

to store items you don't need now or don't have room for.
Follow Us on Social
Apartment Experts
Spend less time apartment hunting, and more time living. Luxury Living is a complimentary service to make your apartment search easier, and even fun. Whether you're new to the city or simply in need of a change, we are here to help.