Make Sure You Have These Moving Out Essentials
March 29, 2018 | By Luxury Living Chicago Team
Reading Time: 4 Minutes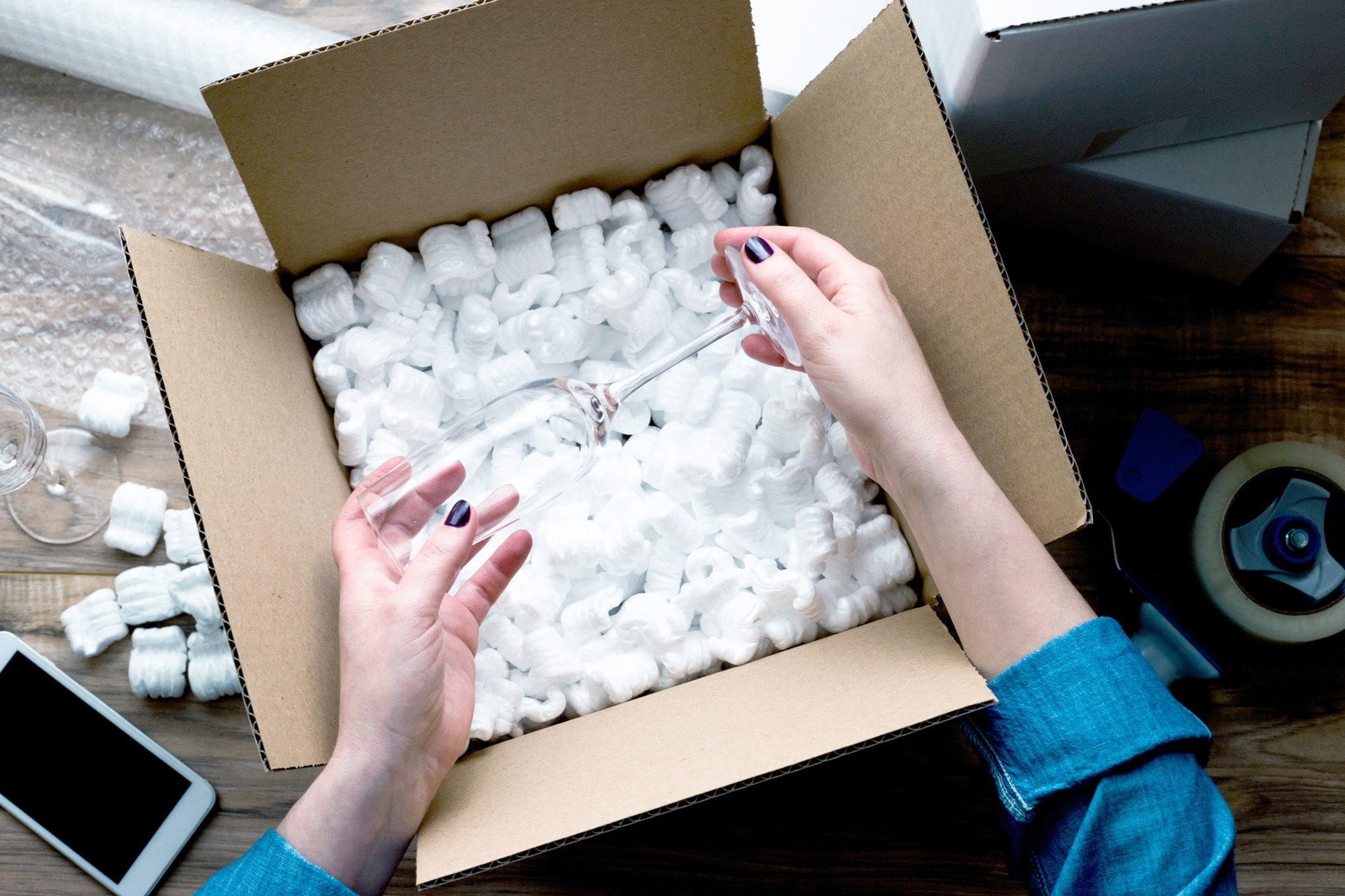 Make Sure You Have These Moving Out Essentials
Be Prepared So Your Move to Downtown Chicago is a Breeze
Moving to downtown Chicago isn't so hard. It just takes a bit of thoughtful preparation on your part to ensure you have all the bases covered. Our next installment on apartment moving tips will help you navigate some of the more tactical elements of your move. Let's get started.
What You'll Need to Move Out Smoothly
Boxes. Obvious, right? Sure, but you might be surprised at how many you'll need. It's easy to underestimate because it might look like you don't have that much stuff — until you start digging through drawers, grouping items into piles, going through your closet, and so on.
Thankfully, you don't have to pay for boxes. (You could, but free is nice, right?) Finding free supplies is easy — you just have to know where to look. Make sure the boxes you get are sturdy enough to hold heavier belongings.
Grocery and retail stores

Restaurants

Friends and family

Current neighbors

Facebook

Recycling centers
When you're done, be sure to break them down and recycle. Or, use them for storage.
Bags. Bags can be incredibly useful when moving. You won't be hauling heavy stuff in them or piling a truck full of them, but they can be handy for grouping certain items together and storing in bins or boxes. They'll also be handy for protecting clothing, wrapping dishes and other valuables, or bagging up items for donating or throwing away. All sizes work — from grocery bags to larger kitchen bags.
Padding. Bags alone won't be enough. You're going to need some padding to protect furniture surfaces, prevent bigger items from damage in the truck, and more. Some moving companies will provide moving blankets, foam padding, and other items (for free or a modest fee). Otherwise, you can use old blankets, towels, and sheets to wrap up items or to use as padding.
Tools to Tear Down and Set Things Back Up
Every renter and homeowner should have a toolkit at the ready — not only when it comes time to move, but also for every day breaks and fixes. Most multi-piece toolkits will come with everything you need to disassemble furniture, make minor adjustments to appliances and fixtures. Remember to keep your toolkit with you during your move so that you can easily access it when you arrive at your new place.
Power drill. Save yourself some serious time and effort over screwdrivers. Use it to disassemble furniture ahead of moving day and reassemble once the move is done. Make sure you have more than one battery and that all batteries are fully charged on moving day. Also, make sure you have a variety of bits — from Phillips to Allen.
Mallet. Some furniture pieces may use plastic or wooden pegs to keep furniture together. Rather than banging them apart with a hammer and damaging surfaces, use a large rubber mallet to detach pieces held in place with a peg. Mallets are softer than steel and distribute force more evenly across a surface. Make sure to use some thick cushioning between the furniture and the mallet, so you don't leave a scuff mark (start light, then apply more force as needed).
Tape measure. Don't leave anything to chance. Make sure you know the dimensions of your furniture and the dimensions of where they'll be going in your new apartment. Nothing is worse than finding out your 60" bar won't fit in that 57" alcove on moving day.
Level. A tool that ensures horizontal and vertical surfaces aren't crooked or skewed. You can pick one up for a few bucks at a local hardware store, or download a level app on your phone (there are quite a few to choose from). Just know that an app relies on your phone's orientation and may not always give a consistent reading. Plus, dropping a phone is much worse than dropping a level.
Finding a Reputable Moving Company
Moving companies, contracts, and fees can get complicated and costly. Here are some best practices for identifying the right moving company for you — whether you're moving in the same city or from another state.
Do your research. Find some moving companies in your area, and look them up on consumer sites like the FMCSA, Unpackt, American Moving & Storage Association, the Better Business Bureau, Moving Scam, and Ripoff Report. Be sure to get recommendations from friends and family, too. Narrow down your top three and get estimates from them.
Get an in-home estimate. Have an estimator come to your home, and show them everything. Get a written estimate. If you're moving from out of state, the mover is required to provide you with a copy of Your Rights and Responsibilities When You Move — a booklet by the Federal Motor Carrier Safety Administration. Jump to the section on estimates for more info on estimates.
Verify the mover you choose. Get their USDOT number and look them up. Make sure they're incorporated in your state and don't have excessive consumer complaints. Review the estimates to ensure you understand the costs associated with the move. If you're unsure about anything or have additional questions, call them and ask. Don't take anyone's word for anything.
Make sure you're covered. Standard movers' insurance covers $0.60 per pound. If you have an item that weighs 15 pounds but cost $1,000, the movers are only responsible for $9. Research your insurance options and purchase additional coverage as needed.
Stay in contact. Make sure your movers have a final inventory list, your contact information, and directions to your new home. Also get the movers' contact information so you can reach them during the move.
Follow Us on Social
Apartment Experts
Spend less time apartment hunting, and more time living. Luxury Living is a complimentary service to make your apartment search easier, and even fun. Whether you're new to the city or simply in need of a change, we are here to help.