How to Spend a Weekend in Logan Square
July 11, 2019 | By Luxury Living Chicago Team
Reading Time: 5 Minutes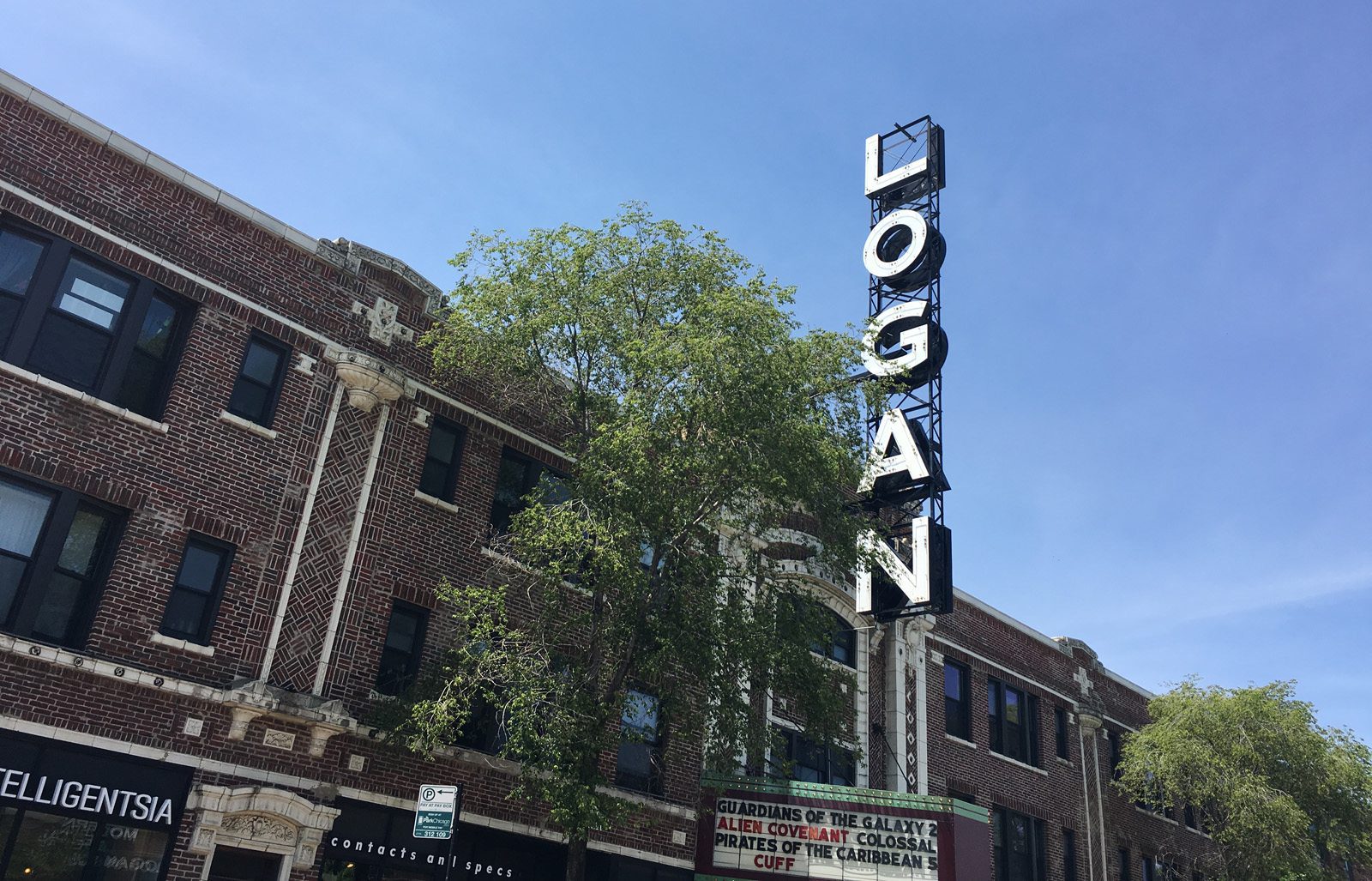 Recently ranked as one of the "nation's coolest neighborhoods," Logan Square is earning an impressive reputation locally and nationally.

Not only has this thriving neighborhood earned this coveted title due to its incredible walkability, beautiful historic homes, and accessible public transit, but Logan Square entertainment has also helped put this area on the map.

Discover all there is to do in the Logan Square community.
About Logan Square

Logan Square sits a couple of miles northwest of downtown Chicago. While the trendy neighborhood provides easy access to the 'Loop' and surrounding areas, you will quickly find that Logan Square has quite a distinct vibe of its own.

Logan is characterized by its historical boulevards, overgrown trees, stately greystones, and large bungalow-style homes.

This community is also known for keeping things local. Throughout the neighborhood you will find local restaurants serving locally sourced bites, local breweries pouring local drafts, local theatres premiering local artists, and local galleries showcasing local artwork.

Logan is home to a diverse crowd and attracts many people looking for a hot spot to settle.

The list of Logan Square entertainment is also a major selling point for the neighborhood.

Fun things to Do

Whether you are a Logan Square local, or you are looking to check the neighborhood out, Logan Square entertainment offers something for everyone.

If you are a fan of live music, catch a concert at Concord Music Hall, the newest addition to Logan Square's and Chicago's historic music scene. Also check out some of the neighborhood's smaller venues, including Logan Square Auditorium where you will find various festivals and shows, or Rosa's Lounge for some of the city's finest jazz.

For fresh comedy and lots of laughs visit Logan Square Improv. Bring your own booze and enjoy stand up, sketch comedy, and improvised shows at this brand new comedy theatre.

On a rainy day, bundle up and enjoy a film at the historic Logan Theatre. Since 1915 this 906-seat movie house has provided a fun and affordable viewing experience, complete with sports vintage decor and a full bar and lounge. If you are a fan of independent films, be sure to attend the theatre's Underground Film Festival taking place every June.

Do not miss out on the many art galleries Logan Square houses for the chance to admire unique creations and even partake in creating your own artwork.

Galerie F is a local favorite that showcases street art, gig poster, and collectibles from emerging local and national artists. The gallery also hosts monthly exhibitions and community drawing events.

Sideshow Gallery is also worth a visit. Here you can find an assortment of obscure and funky works of art, from vintage treasures to skulls and taxidermy.

Check the calendar at Comfort Station for upcoming art exhibitions, comedy shows, and other creative events. This calming, historic space opened its doors in 1926 as a warning station and has transformed into a local haven for all things artistic.
Logan Square Nightlife

The Logan Square nightlife scene is quite a vibrant one. Discover all the Logan Square entertainment that this neighborhood offers in the evenings.

If you are looking for an exciting spot to grab a drink, consider checking out one of the multiple arcade bars in the neighborhood.

The infamous Logan Arcade offers the largest public collection of pinball and video games in Chicago, including 30 pinball machines and 47 video games. Plus, Monday evenings feature a movie night, and Tuesdays offer a magic show with a comedic twist. You can also enjoy a pop-up record shop on the last Wednesday of every month.

After major success in West Loop, Emporium recently opened its second location near Logan Square, bringing even more old-schooled games to the bar scene. Here you can find dozens of games, live music, DJs, and amazing local art murals. Be sure to hit the bar for curated craft beer and hand-crafted cocktails.

Alternatively, spend a laid night evening out at Cole's Bar for a night of delicious drinks, pool tables, and live music. Also, check the schedule for the frequent and trendy comedy open mic nights.

After Cole's, swing on by next door to Slippery Slope for another drink and a round of Skee Ball. You can also make your way to the dance floor and enjoy the live DJ.
Best things to do in the Summer

While you can find Logan Square entertainment year round, there is something magical about this neighborhood during the summertime.

Not only does the summer bring sunshine, but it also opens up the opportunity for additional outdoor activities.

Many locals prefer to spend a beautiful day lounging in the square, the centerpiece of the neighborhood, and the reason for the area's name.

The public square sits at the three-way intersection of Milwaukee Avenue, Logan Boulevard and Kedzie Boulevard. Here you can find the Illinois Centennial Memorial Column, named for American Civil War General John A, and plenty of space to picnic or relax.

Grab your bike or rent a DIVVY and hop on the 606. This once abandoned rail line now provides almost three miles of elevated trails that sit 17 feet above Chicago neighborhoods, including Logan Square, Wicker Park, Bucktown, and Humboldt Park. You can also find numerous art installations embedded throughout the trail.

Since 2019 Logan has become a part of the electric scooter pilot program. You can find dockless scooters scattered throughout the neighborhood and take it for a ride. Keep in mind the scooters are not permitted on the 606 or the park district.

Spend your Sunday at the Logan Square Farmers Market- rain or shine. More than 80 farm and food vendors set up for a day full of fun, food, and multiple live musical acts. Join in on community yoga on the West Lawn of the market starting at 10 am. Once the summer is over, you can still find the market operating indoors at Emporium beginning at the end of October.

Don't miss out on the impressive range of Logan Square entertainment. See for yourself everything this eccentric neighborhood has to offer!

Follow Us on Social
Apartment Experts
Spend less time apartment hunting, and more time living. Luxury Living is a complimentary service to make your apartment search easier, and even fun. Whether you're new to the city or simply in need of a change, we are here to help.