Love is Blind Filming Locations in Chicago
February 24, 2022 | By Lindsay Smith
Reading Time: 2 Minutes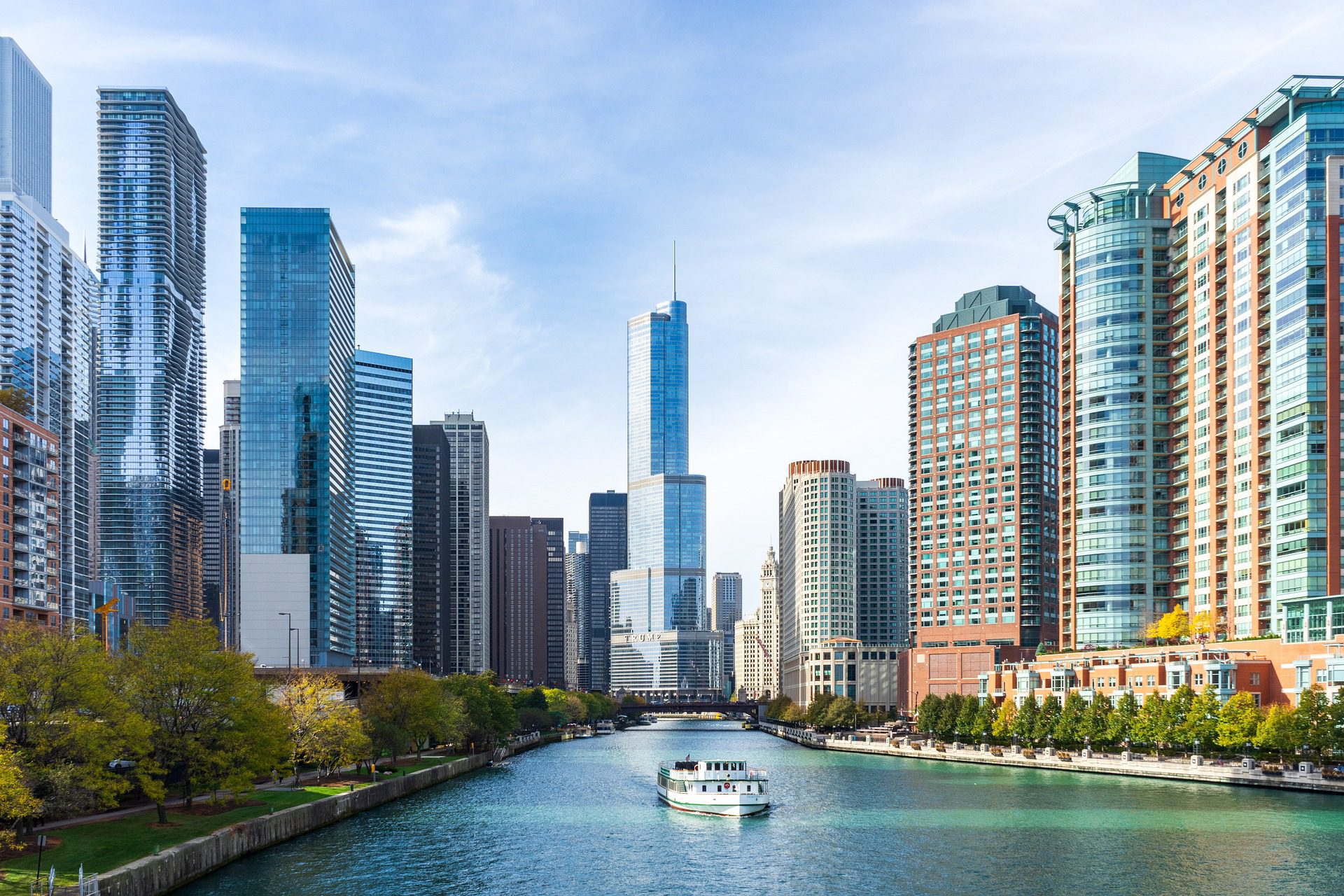 Curious where season 2 of Love is Blind was filmed? We've got you! After binging the entire season in just about one day, our team mapped some of the top spots where this season of Love is Blind was filmed throughout Chicago.
Love is Blind Season 2 Filming Locations in Chicago
The River North and Streeterville neighborhoods are two of the most central neighborhoods in downtown Chicago full of twinkling city lights, famous shopping, and world-class dining.
The John Hancock Center in Streeterville was where Jared and Iyanna had their date.
Just a bit west of Jared and Iyanna's date spot was also where Shaina and Kyle's break-up happened. They said their final goodbyes on the Chicago Riverwalk in River North, right across the bend from Wolf Point East.
A bit West of the River North and Streeterville areas is where West Loop and River West are situated, which is also where a few other Love is Blind cast members met up. This bustling area is known for its many Michelin star-rated restaurants and nightlife.
Piccolo Sogno is a popular Italian restaurant in the West Loop and River West areas of Chicago, and is where Deepti and Abhishek had their date.
Not too far away from Piccolo Sogno, Salvador and Mallory met her sister over some food at Twisted Spoke.
Moving a bit more north of West Loop and River West, you'll find these trendy neighborhoods that made an appearance in this season of Love is Blind.
Before they said their final goodbye's, Shaina and Kyle met up at Kanela over some brunch.
Over in Humbolt Park was where Shayne and Natalie's dinner happened the night before their wedding, as well as where Salvador played his Ukelele love song to Mallory.
Where The Love is Blind Season 2 Cast Stayed in Chicago
Post-Mexico trip, the couples stayed at Sentral Apartments in South Loop, one of the many short-term apartment offerings throughout Chicago.
If you're looking for a short-term apartment in Chicago for yourself, be sure to check these out:
Looking to make the move to Chicago? Here are a few additional resources you might be interested in before moving to the Windy City:
Where to Live in Downtown Chicago Quiz – Find out which downtown Chicago neighborhood best fits your lifestyle.
Chicago Relocation Guide – Everything you need to know when you relocate to Chicago.
Chicago Apartment Tour Checklist – Everything you need to know when you tour an apartment in Chicago.
Ready to start your Chicago apartment search? Connect with the Luxury Living Chicago Realty team today!
Follow Us on Social
Apartment Experts
Spend less time apartment hunting, and more time living. Luxury Living is a complimentary service to make your apartment search easier, and even fun. Whether you're new to the city or simply in need of a change, we are here to help.