Luxury Design Elements Highlight — Apartments with Walk-In Closets
June 1, 2022 | By Andrew Lemna
Reading Time: 2 Minutes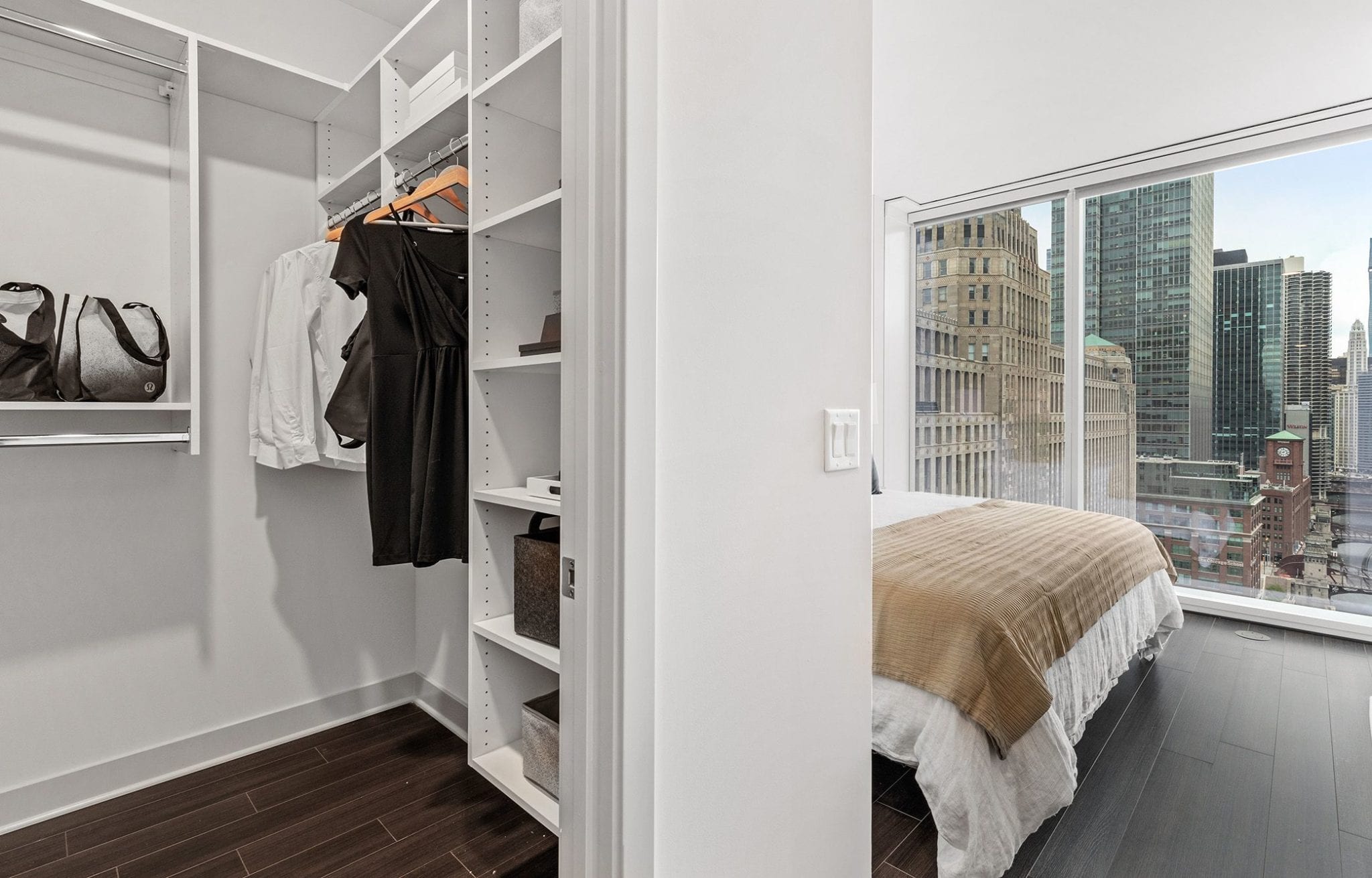 Walk-in closets can make a city apartment feel spacious. Check out a few of the reasons below as to why you might want a walk-in closet in your next apartment!
Benefits of Apartments with Walk-In Closets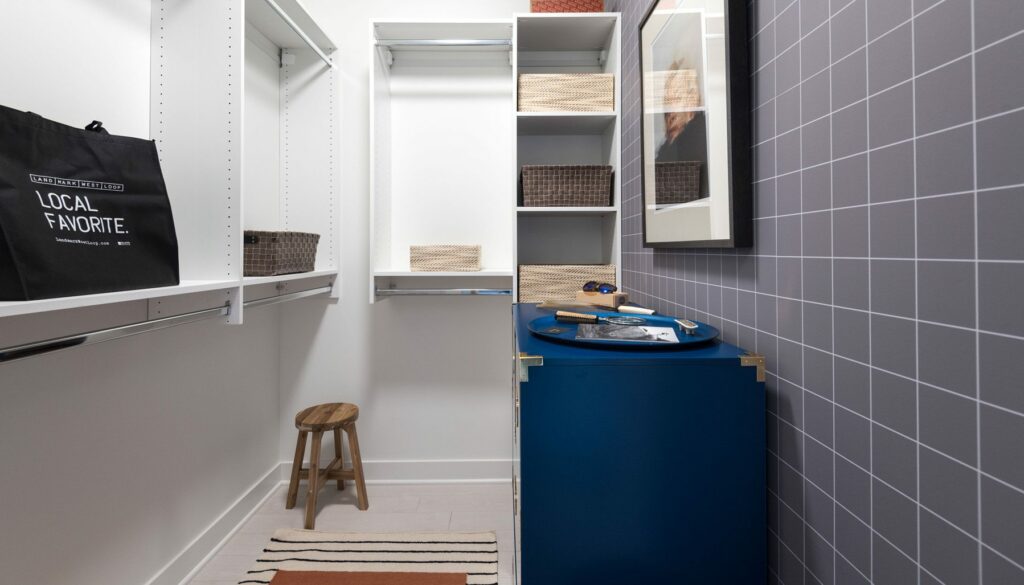 Organization
City apartments have limited space, so maximizing storage is essential to getting the most out of your apartment.
When you have a walk-in closet, it's much easier to keep it clean and tidy.
Because you have all the extra space with shelves, hanging racks, and other useful storage devices, you'll be much more organized with your clothes.
Hidden Storage
Apartments in Chicago have a limited number of rooms.
Unlike a house where you may have an extra guest bedroom, a laundry room, and a garage, most apartments don't have much extra space.
Apartment units have limited storage options for things you need to have, but are seasonal. Apartments with walk-in closets provide that extra room to hold decorations, seasonal clothes, and other essentials you need to have but can't leave in open parts of your apartment. Additionally if you're looking for more closet storage tips, check out our blog for maximizing storage here!
Apartments with Walk-In Closets
Are you on the hunt for a new apartment with some extra closet space in Chicago? Here are a few of our favorite units with walk-in closets:
3Eleven – 311 W. Illinois
Landmark West Loop – 1035 W. Van Buren
Evo Union Park – 1454 W. Randolph
Parkline – 60 E. Randolph
Interested in finding an available apartment with a walk-in closet? Contact a Luxury Living broker and they can help you get started right away.
Searching for more luxury apartment design elements for your next apartment? Click the link below!

Follow Us on Social
YOUR INSIDE LOOK AT WHAT'S NEW ON IG
View on Social
About Us
At Luxury Living, we define "luxury" as a quality of life. Luxury living may mean having a home-office with breathtaking views from your apartment's floor-to-ceiling windows, or being within walking distance to your favorite restaurants and activities. Whatever luxury means to you, let us help you find it.
Learn More
Contact Us