Make Dinner Plans at These Old Town Chicago Restaurants
January 22, 2018 | By Lauren Schechtman
Reading Time: 3 Minutes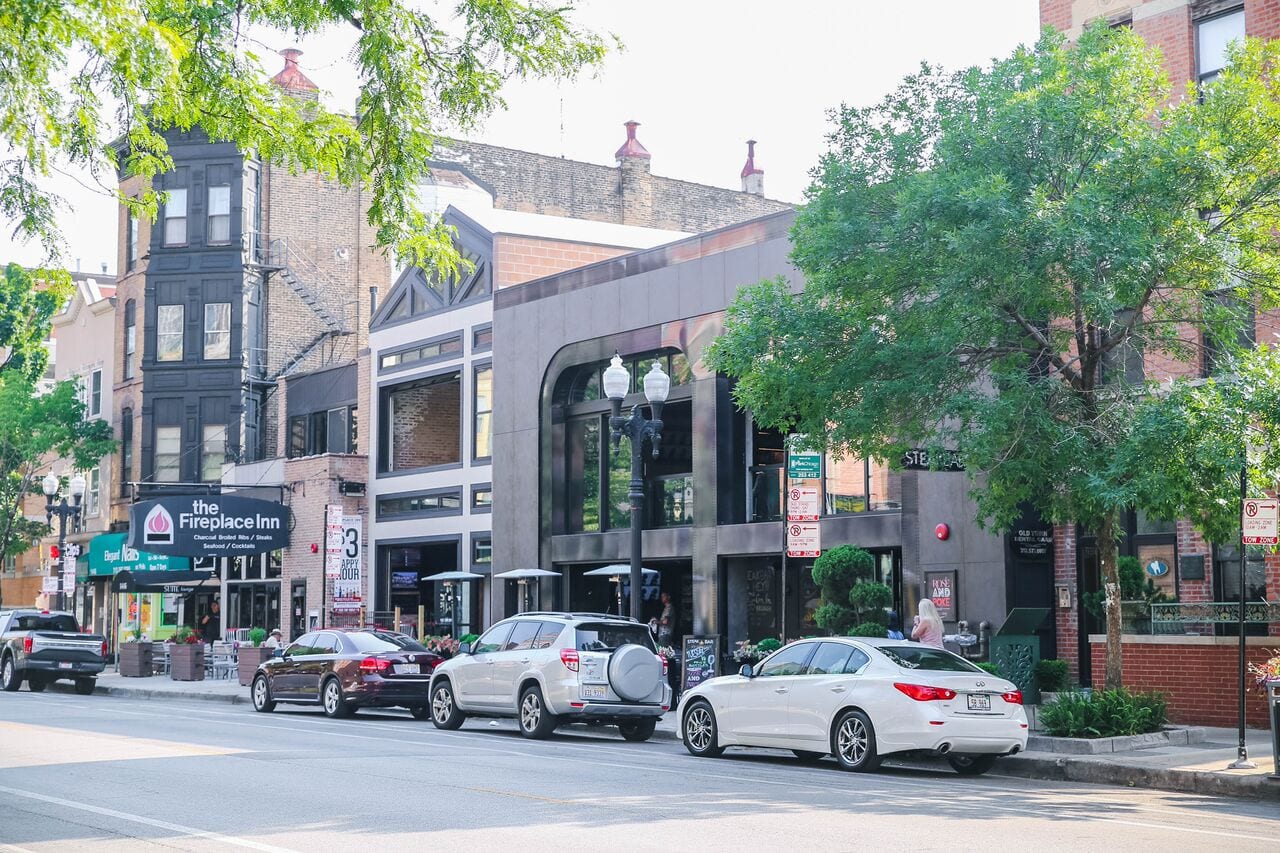 With over 10 years of experience helping our clients find the perfect apartment or home in Chicago, we can say confidently it is one of the best cities to live in the country!
Old Town is one of Chicago's best dining neighborhoods with a wide assortment of restaurant options to suit anyone's mood. From casual to upscale, this neighborhood has it all. We've put together a list of the best places to eat in Old Town's fun and lively area.
Topo Gigio
Topo Gigio is a Tuscan-Style Italian Restaurant located on Wells Street with a large menu and an extensive wine list. This is the perfect place to come for a date night or a family meal with reasonable prices and delicious food. Favorites include Linguine alla "Vic Damone" (linguine and clams) and Saltimbocca alla Parmigiana (veal parmesan). Don't forget to drop by here when the weather's warm to check out the garden area and experience outdoor dining with dimmed lights strung overhead.
SteakBar
SteakBar is the perfect upscale restaurant for your Saturday night dinner plans. This new American steakhouse offers innovative seafood appetizers, fresh salads, and a nice selection of burgers and steaks.This stylish restaurant offers a wide variety of cocktails and drafts. SteakBar has a pre-theatre dinner menu which includes a starter, main course, and dessert of your choice. Main course options include a crab roll, burger, or shaved prime beef to keep you full and satisfied for the duration of your show.
Lady Gregory's
This upscale farm-to-table Irish eatery is a favorite in the neighborhood. Lady Gregory's menu has a great assortment of food ranging from small plates to burgers, to savory entrees. They cater to all diners by offering vegetarian, gluten-free, and late night menus in the Old Town neighborhood. Don't miss the Shepard's Pie or the baked french onion soup with gruyere.
Small Cheval
One of Chicago's most popular restaurants, Au Cheval, recently opened another location in Old Town, Small Cheval. This is the perfect place to grab a burger, fries, and a shake to-go without a crazy line. The retro-style restaurant has a stripped down menu emphasizing the delicious hamburgers. In contrast to the small food menu, there is a great selection of beer, shakes, and shots to accompany your casual meal.
Forastero
Add a bit of spice to your palette at Forastero. This Korean-Mexican fusion restaurant is great for a casual bite. The menu has a great selection of options touching on both cuisines, ranging from Korean fish tacos and chicken tinga tacos to kimchi fries and dak wings. They also offer great Bibimbap and hot soups. This restaurant is adding creativity and flavor to Old Town's already great restaurant scene.
Happy Camper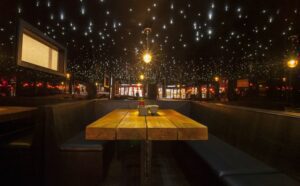 If you're craving a great pizza pie, Happy Camper is the best place in Old Town for you. With fun decor, a lively vibe, and delicious food and beer, Happy Camper stays true to its name. The menu is divided with meat pizza, vegetarian pizza, and chicken pizza. Try out the Tony with prosciutto, spinach, caramelized onion, sundried tomato, balsamic, goat cheese, and cream cheese, or keep it more simple with the Cheesy Lovin' which is Mozzarella, provolone, parmesan, and marinara. Happy Camper is also a Chicago hot spot for weekend brunch.
Glunz Tavern
The Glunz Tavern is a historic tavern on Wells Street with European offerings and drinks. This classic restaurant is truly an Old Town landmark dating back to 1888. After being closed during prohibition, the mahogany tavern has been revamped with a delicious menu. Some of the unique menu options include a smoked bacon waffle, but there are also classic European dinner options such as Wiener Schnitzel and Coq au Riesling. Choose from a wide selection of drinks ranging from classic cocktails, bourbon, and wines.
With such great dining and entertainment options, you should look into an Old Town apartment as your home. If you're in the market for a new Chicago apartment or condo and want to experience the best spots in Old Town, click the link below!

Follow Us on Social
Apartment Experts
Spend less time apartment hunting, and more time living. Luxury Living is a complimentary service to make your apartment search easier, and even fun. Whether you're new to the city or simply in need of a change, we are here to help.