What's in Store for Luxury Living Chicago Realty in 2018
January 4, 2018 | By Aaron Galvin
Reading Time: 4 Minutes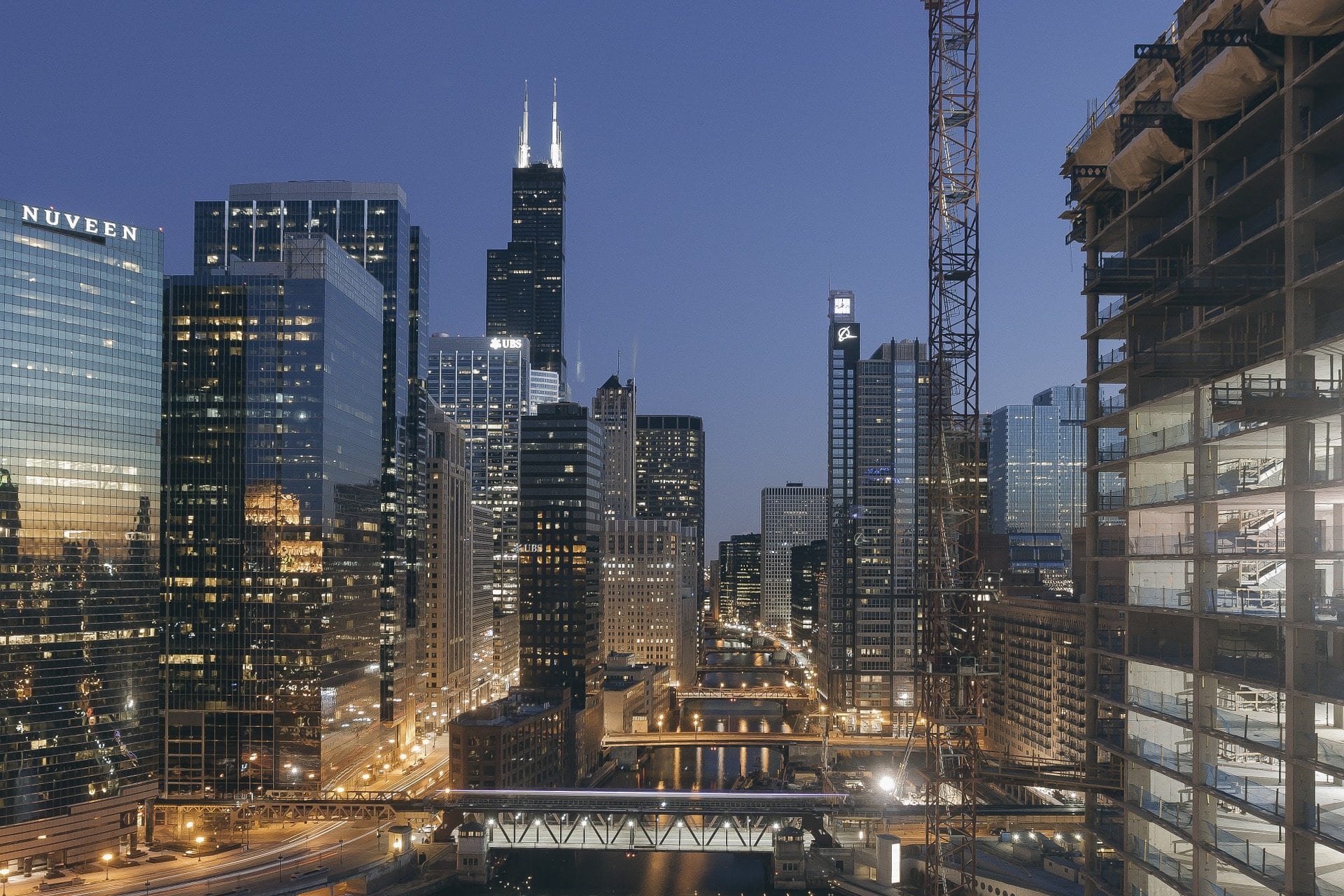 With 2017 behind us, it's time to look forward as we embark on what will be an exciting and historic year in the downtown Chicago luxury apartment market.
In 2017, we estimated there were 6,600 new Chicago apartments planned to be delivered throughout the year. Approximately 850 of these apartments were delayed with delivery pushed into the first quarter of 2018. This coupled with approximately 2,500 new deliveries scheduled for 2018 and an additional 8,000 apartments built between 2013- 2016, leaves the Chicago renter with more apartment options to choose from than ever before.
At Luxury Living Chicago, we work with three distinct audiences. These players include the renters living in luxury Chicago apartments, property management companies responsible for managing Chicago apartment communities, and Chicago multifamily developers conceptualizing and building apartment developments.
Below is how we can work with each group to ensure success in 2018:
Working with Chicago Renters in 2018
For renters, the tide has finally turned! While the last several years have been a landlord's market in Chicago, in 2018, renters will see better pricing, consistent concessions, and more choices when it comes to selecting a Chicago apartment. The second half of 2017 saw the first declines in net-effective apartment pricing (actual rent paid) since 2010. We expect this trend to impact 2018 apartment pricing.
That said, it is important to recognize the value of working with a seasoned, informed and licensed Chicago real estate broker or leasing agent. With the number of choices and inventory available, it is even more difficult to sort through listings, understand what each Chicago neighborhood has to offer and find the best deals. At Luxury Living Chicago we are being updated on a daily basis with the most current pricing and will soon offer a unique and powerful tool to help keep you organized and informed in your apartment search.
In 2017 Luxury Living Chicago celebrated our tenth anniversary. From the beginning, we have been committed to providing a higher-level service experience for those searching for luxury Chicago apartments. That continues to be our mission in 2018.
Working with Chicago Property Management Professionals in 2018
We are seeing trends in the right direction where the property management industry is thinking beyond facilities/asset management and recognizing their role in providing the best possible rental experience for residents. As we enter an even more competitive apartment landscape, providing increased resources to help ensure a positive renter experience is even more crucial. This includes added team members serving solely as resident experience managers, more creative and curated resident events, and better technology and communication tools.
In addition, understanding what renters are seeing in the market and how a community can fully articulate the features and benefits of a particular property, both in leasing and managing proves more important each year. In 2018, Luxury Living Chicago will be offering interested property management partners extensive comparable report studies and quarterly reporting and analysis that will include data on our showings, rentals and qualitative feedback from clients about specific properties.
We have always said to our renter clients that any of the properties we are showing would be great for them, but they need to decide what feels "most like home". If property managers continue to think about their job from the renter perspective, everyone will be successful.
Working with Chicago Multifamily Developers in 2018
We have the privilege of providing the "renter's perspective" directly to developers and asset managers with our growing pipeline of 50 Chicago apartment development lease-up projects.  We want to make sure developers are thinking strategically about planning and delivering downtown Chicago apartments. We work with Chicago multifamily developers in three key phases of the development process:
1. Pre-Development Consulting: Through services such as floor plan consultation, amenity programming, and technology integrations, we make sure developers are designing the type of apartments guaranteed to resonate with renters.
2. Branding and Marketing Services: With a full team of creative strategists, content writers, and marketing professionals, we help sculpt and curate the story of a development to ensure it will resonate with the renter.
3. Brokerage and Development Leasing: With a seasoned team of leasing agents, brokers and portfolio/strategy leasing managers, we are relentless in creating the best renter experience. With so many choices and offerings in the current Chicago apartment market, the importance of the leasing experience, starting with an online presence through to the signing of the lease and transition to property management, cannot be overstated.

The Luxury Living Chicago Team in 2018
As we enter 2018, we have over 30 dynamic and exceptional real estate professionals on our team. We have made a dedicated effort to hire the best of the best from the industry over the past ten years. We have continually improved our process for providing the most insight and knowledge for all audiences to help ensure success. If you are interested in learning more about joining the Luxury Living Chicago team, we plan to add more in 2018.
With a thriving and growing downtown cultural scene, more jobs and companies relocating to Chicago than ever before and spring only a few short months away, there has never been a better time to live in a downtown Chicago luxury apartment!

Follow Us on Social
Apartment Experts
Spend less time apartment hunting, and more time living. Luxury Living is a complimentary service to make your apartment search easier, and even fun. Whether you're new to the city or simply in need of a change, we are here to help.