West Loop Luxury Apartments Inventory in 2018
January 15, 2018 | By JD Eaton
Reading Time: 2 Minutes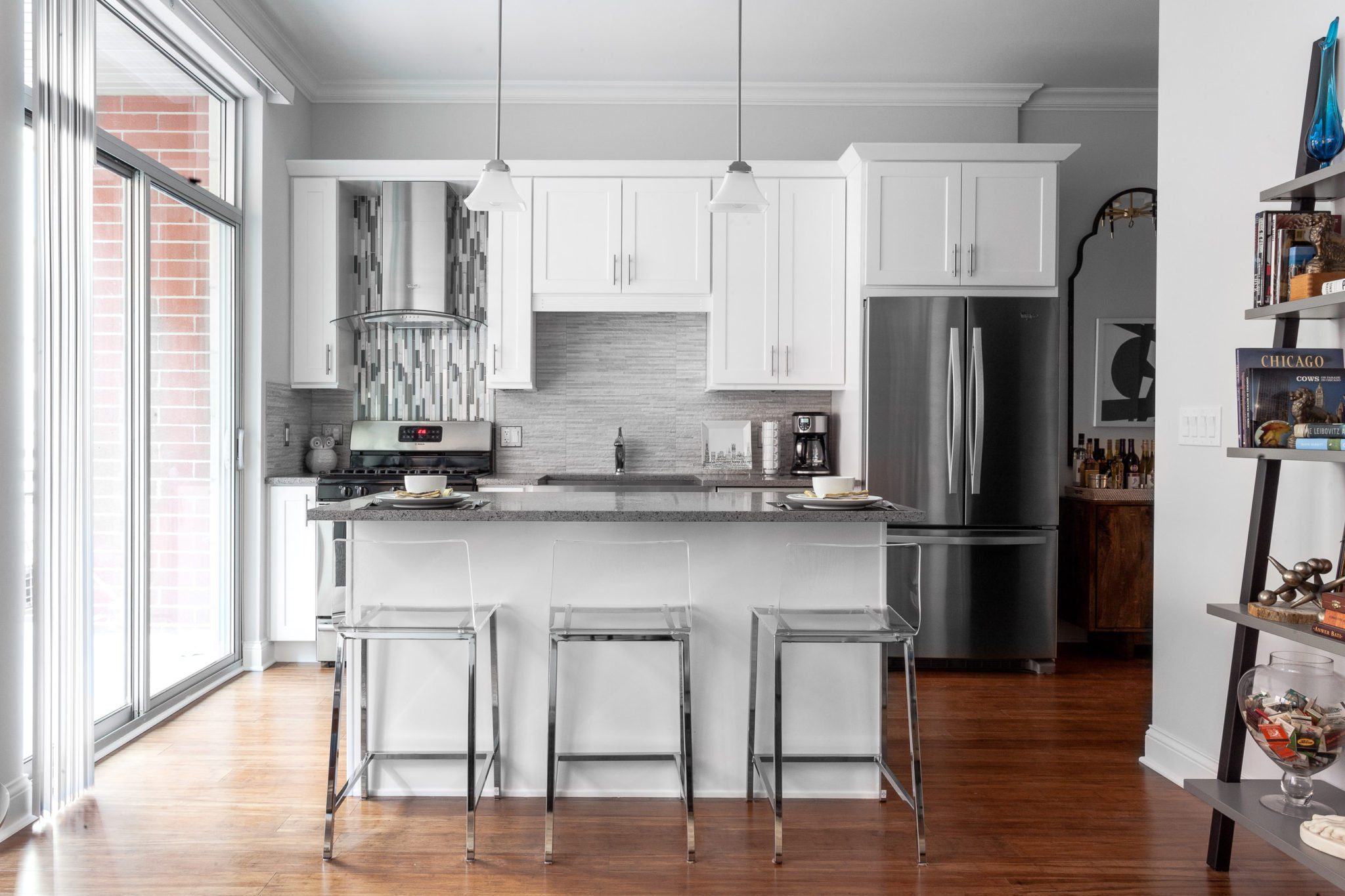 With two new additions in 2018, the West Loop Luxury Apartments portfolio now includes five boutique buildings across the neighborhood. From Restaurant Row to the United Center, West Loop Luxury Apartments provide proximity to a variety of  attractions and neighborhood conveniences, so you can find the location that works best for you:
Delivering this spring, Monroe Aberdeen Place will be the largest new West Loop property in 2018. With two four-story buildings at 1050 W. Monroe and 33 S. Aberdeen, Monroe Aberdeen Place will provide 150 new apartments. The floor plan mix is predominantly two bedroom/two bathroom apartments, which start at $2,995, and also includes three bedroom apartment floor plans. All West Loop Luxury Apartments include a reserved parking space in the private garage.
The second portfolio addition in 2018 joins the neighborhood at 33 S. Ashland Avenue. The 47-unit boutique building is mostly two bedroom floor plans and offers grey or white finish packages to choose between. Pricing for Ashland Place's two-bedroom West Loop apartments currently starts at $2,695 (including a reserved parking space in the private garage).
The West Loop Luxury Apartments portfolio is also leasing units as they become available at three buildings, which opened in 2015 and 2016. To view current availability, follow the links below:
Madison Throop Place  | 1247 & 1249 W. Madison Street
Jackson Throop Place   | 1241 & 1245 W. Jackson Boulevard
Warren Ashland Place  | 1609 W. Warren Avenue
These premiere rental properties have condo-quality finishes, bamboo floors throughout, spacious floor plans, and private outdoor space. All of the West Loop apartments include washer/dryer in-unit, plus a private parking space in the attached heated garage. These elevator buildings also have secured entry, bike room, and Pressbox dry cleaning on-site.
Luxury Living Chicago Realty's leasing team for the West Loop Luxury Apartments portfolio strives to make the process effortless for renters. Scheduling one showing provides full access to availability and pricing across the entire property portfolio.

The West Loop Luxury Apartments portfolio leasing team is now working with renters to find the best options for their apartment search. To inquire about building availability, schedule a showing, or learn more, click the link below.

Follow Us on Social
Apartment Experts
Spend less time apartment hunting, and more time living. Luxury Living is a complimentary service to make your apartment search easier, and even fun. Whether you're new to the city or simply in need of a change, we are here to help.