These Are the Best Spots in Old Town Chicago
January 12, 2018 | By Lauren Schechtman
Reading Time: 4 Minutes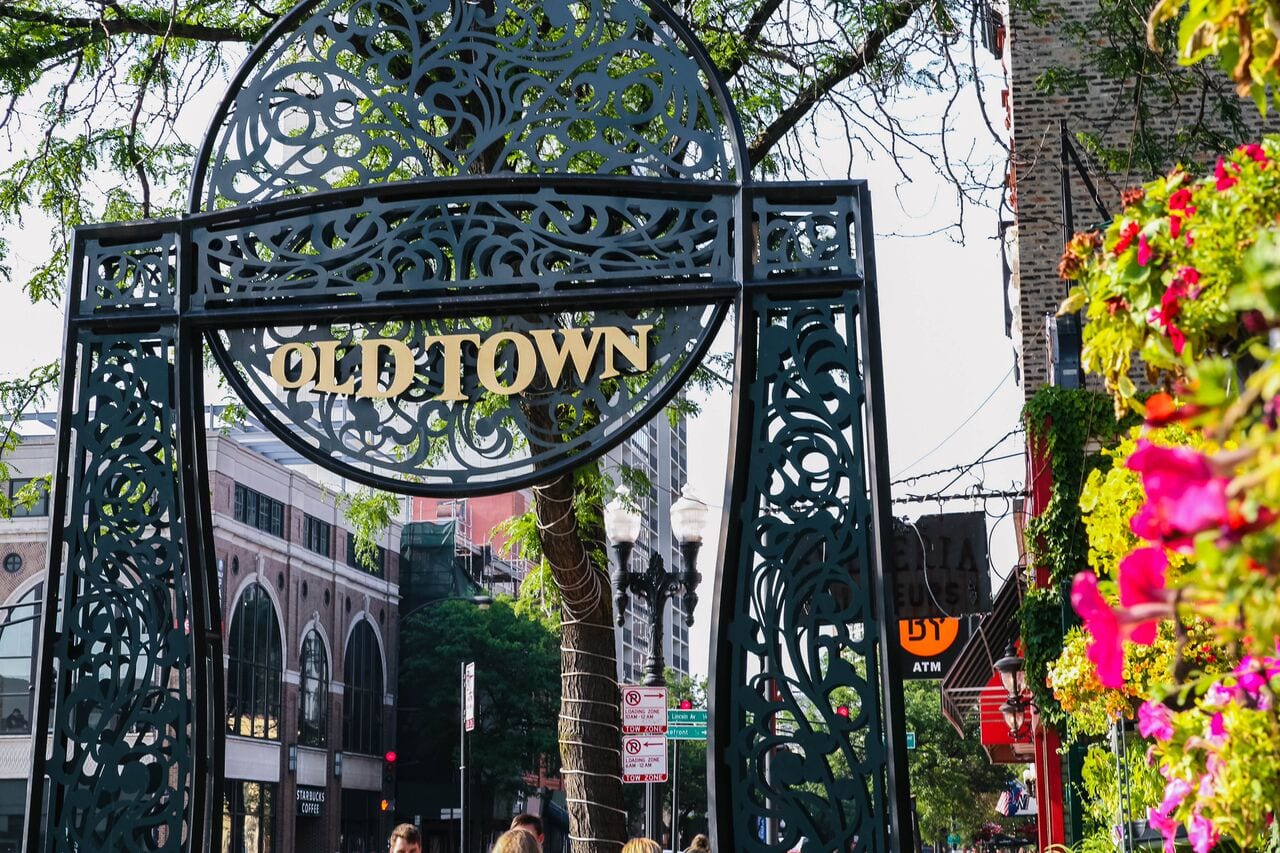 With over 10 years of experience helping our clients find the perfect apartment or home in Chicago, we can say confidently it is one of the best cities to live in the country!
Old Town is one of the best Chicago areas to live in. With endless opportunities for shopping, dining, entertainment, or a night out, this area is a lively hub for culture and entertainment.
We've put together a list of the best spots in Old Town to guide you on how to spend your time in this fun and exciting area of Chicago.
Fitness In Old Town
Keep yourself moving at Runner's High Studio on LaSalle. This studio focuses on the different aspects of running each class such as intervals, hills, distance, and sprints. The pacing is based on your mile time and the treadmill automatically adjusts to the course that is set for the class.
For a low-impact but sweat-inducing class, Studio Lagree uses the Lagree Method to build strength, flexibility, endurance, and balance. The M3 Fusion class is a one-of-a-kind program that burns up to 700 calories.
OrangeTheory is one of the most popular and up-and-coming fitness boutiques in the U.S. With classes focused on circuit training, OrangeTheory builds fitness and endurance through both cardio and strength training. OrangeTheory Old Town is conveniently located on N. Wells Street in the heart of Old Town.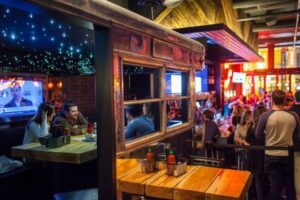 Happy Camper is the place to be if you want a classic pizza pie. This 21+ restaurant features unique brews and cocktails to enjoy with the tasty pizza combos. Pizza choices range from the Josh with pulled pork, pineapples, jalapenos, and BBQ sauce, to the Clay with roasted chicken, bacon, diced romas, onions, parsley, cheddar, and ranch.
Broken English serves a wide assortment of Mexican tastings and tacos at their Old Town location. Favorites for tacos include Pescado del Dia, Tinga de Pollo, and Pork Belly Al Pastor. Don't forget to pair your tacos with Street Corn Hushpuppies and a house margarita.
After dinner, stop by Jeni's Ice Cream for a sweet treat. The Jeni's Old Town location on North Wells is the company's newest Chicago addition. Try unique and delicious flavors such as Sweet Potato with Torched Marshmallow, Brambleberry Crisp, and Gooey Butter Cake. Jeni's Ice Cream even has an option for the dairy-free-diner with the new Dairy-Free Dark Chocolate Truffle. This spot is a can't miss in Old town.
With a lively night scene, Old Town is the place to be on the weekends.
The Vig is a 1950's themed sports parlor comes to life on the weekends. With elegant cocktails like Go Fig or Go Home and a Vig Classic old fashioned. Beer lovers can pick from an extensive brew list. Don't forget to satisfy your nighttime cravings with an order of Mexicali French Fries from the late night menu beginning at 10 PM. In the summertime, don't forget to try the Frosé!
Benchmark is a vibrant sports bar with a wide assortment of bar bites and drinks. This bar is especially great in the warmer weather when the outdoor patio roof opens up for diners and drinkers to enjoy. Benchmark is especially great for boozy brunch on Saturdays and Sundays with a buffet that includes smoked brisket, omelet and carving stations, a waffle bar, and many more options.
With over 90 American craft beers on tap, Old Town Pour House is one of the best places in Old Town for beer lovers. A dark wood interior gives this bar a classic vibe and pairs well with the large beer selection and delicious American fare. Old Town Pour House is the perfect place for a Saturday night out with friends or for watching the Stanley Cup Playoffs.
Entertainment in Old Town
The Second City is a world-renowned comedy club and a Chicago staple. With an alumni list including Steve Carell, Amy Poehler, and Tina Fey, this comedy theatre is a guaranteed good time. Shows to check out include She the People and Dream Freaks Fall from Space. Venues for The Second City shows are the Mainstage Theatre, E.T.C. Theatre, UP Comedy Club, and the training center where you can watch up and coming student performers.
Zanies Comedy Night Club is another comedy club full of Chicago comedy history. Opening its doors in 1978, this 21+ comedy club has a past performer list including Jerry Seinfeld, Jay Leno, Gilbert Gottfried. When attending a show, you have the option to order dinner to Zanie's from many Old Town favorites including Lady Gregory's, HopSmith, and SteakBar.
For the above reasons and many more, you should definitely consider making Chicago Old Town apartments your home. If you're in the market for a new Chicago apartment or condo and want to experience the best spots in Old Town, click the link below!

Follow Us on Social
Apartment Experts
Spend less time apartment hunting, and more time living. Luxury Living is a complimentary service to make your apartment search easier, and even fun. Whether you're new to the city or simply in need of a change, we are here to help.