Moving Soon? Use These Apartment Moving Tips to Make a Smooth Transition
March 16, 2018 | By Luxury Living Chicago Team
Reading Time: 8 Minutes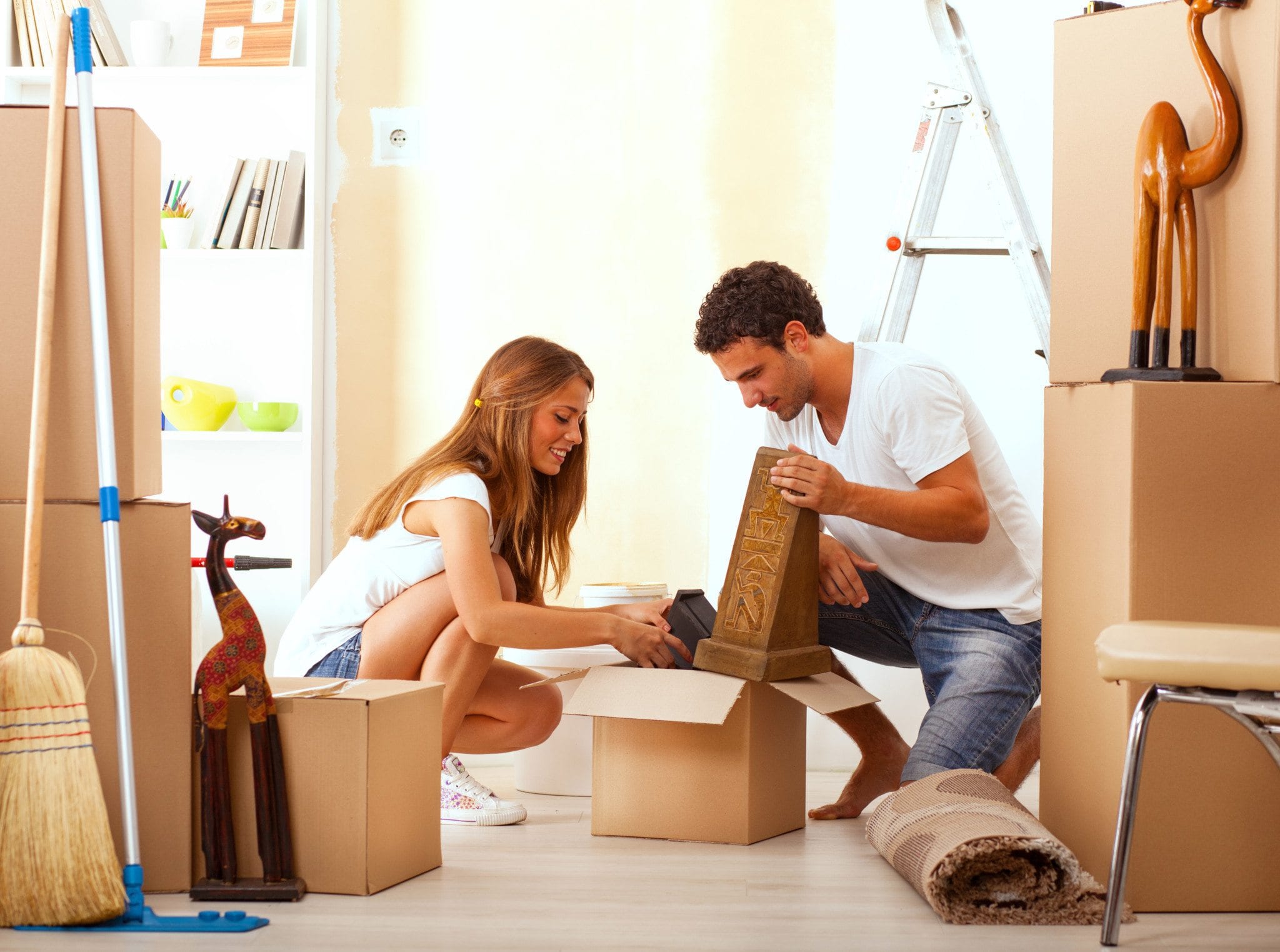 Moving Soon? Use These Apartment Moving Tips to Make a Smooth Transition
This Is It — You've Found a New Apartment, and You're Ready to Move
Whoa, there. It's important to understand that just because you've fallen in love with a new place — in the same building or an entirely new apartment — doesn't mean you should move without some thoughtful preparation.
You did your research to find your new apartment, right? You considered the location, amenities, features, and rent. So why wouldn't you give some thought to how you'll actually move?
Moving isn't easy. It always costs money, and it always takes time. So, it should take some effective planning to ensure you're making the most of both. Use the tips below to get started.
Imagine it. Moving day is here, and you've done all that you thought you were supposed to do. You boxed up your apartment. You've eaten up the food that can't be moved. The movers are here, and they're loading up your belongings.
That was easy, right? Yes, but easy doesn't always mean smart.
Turns out you forgot to set up a forward with the post office, so the bills, subscriptions, or deliveries you didn't think of won't be going to your new place. The person moving into your old apartment is about to get your monthly box of goodies.
Also, you didn't backup important files on your computer, and it's about to come out of its box in pieces (thanks to the movers you didn't research because you picked a company last minute).
You could have avoided all this during your apartment move with a simple apartment moving checklist. One that staggers tasks out over time, so you're not overloaded or waiting until the last minute.
Treat others as you'd want to be treated, right? This applies when the time comes to move to a new apartment. Just because moving may be hard on you doesn't mean it isn't hard on others.
You, your friends, or your movers are about to sweat. A lot. A lot people from different companies — utilities, services, etc. — will be performing important transfers and setups to ensure your new apartment isn't too hot or too cold, and that the lights can be turned on when you get there.
So when you're moving to a new apartment, remember to think about the person moving into your old apartment after you. Clean, clean, clean. You want your new home to be spotless when you move in, so leave a spotless home behind.
If your lifestyle or work keeps you busy, consider hiring a professional cleaning service during the week before you move. Otherwise, bust out the cleaner, roll up your sleeves and get to it.
The cleanliness of your apartment could have an impact on the deposit you get back.
If you live in a downtown Chicago high-rise apartment building, we recommend checking with your property manager or landlord to see what is required of you before you move out. They'll be able to tell you what you are responsible for upon leaving the apartment, especially since most professionally managed buildings handle the cleaning of an apartment upon move-out. This will help you avoid any fees and time spent doing any major clean up.
You might be thinking, "What can my landlord charge me for?"
First, review your apartment lease. It likely specified what your obligations are to get your security deposit back. You may be responsible for returning walls you painted back to white, filling in any nail holes and so on — if you don't, you could be charged. Things like faded carpet, age-worn appliances (not damaged due to misuse) and worn-out blinds are considered normal wear and tear.
Your landlord or property manager may have had you record the condition of a property before you moved in. Take photos when you do — and during your lease. When you move out of the apartment, you may have to provide a similar account of its condition. If your landlord attempts to charge you for something that you can prove was normal wear and tear, you'll be glad you took those photos.
And remember, there are laws around what landlords can and cannot do with security deposits. Depending on where you live, if you don't receive your full security deposit back without a written explanation of what was deducted, you may be able to take legal action if the deposit was large enough. In Chicago, it has become more common to be charged a move-in fee versus a security deposit. Move-in fees are typically non-refundable, but also a much smaller charge than a security deposit.
One final thing to consider is asking your landlord to perform a move-out inspection. The landlord or an agent will inspect the apartment and provide a list of charges that would be deducted from your deposit. Not only does this give you an opportunity to make those required repairs, but it also can help ensure you maximize the deposit you get back.
Tasks, like gathering moving supplies, disassembling furniture, and finding the right moving company, are next on your agenda. Let's review.
Get moving supplies. If you don't already have enough totes and empty boxes, use services like Craigslist, Freecycle or U-Haul Customer Connect to search for free boxes. Simply search or ask, and you're sure to get results. Retailers and other businesses may also be willing to give you their empty boxes (just make sure they're sturdy enough to carry your stuff). Finally, get free boxes from people around you. Ask family and friends on Facebook, or ask a neighbor tenant if one recently moved in. Some moving companies even provide plastic bins for the move, which is a nice saving on time and the planet. So check with the moving company you're going to use and see what options they have.
Taking apart furniture. Make sure you have a toolkit for disassembling bed frames, large tables and other furniture that otherwise would take up a lot of space. Consider using old towels, sheets or blankets to protect tabletops and other parts of the furniture that are visible. Bundle similar-sized pieces like bookshelves. Lastly, arrange your disassembled furniture close to the entrance of your apartment in a convenient spot. This will help you or your movers grab furniture efficiently (especially if your movers charge by the hour).
Finding the right movers. If you won't be moving apartments yourself, finding the right moving company is important. Get referrals from friends and family. Check out movers on reputation sites like the Better Business Bureau or Angie's List. Collect estimates from at least three moving companies and compare them. And above all, make sure the company you choose is licensed and insured. Get your movers' USDOT number from the Federal Motor Carrier Safety Administration, search it here.
This is an important aspect of your apartment moving strategy (and yes, it's a strategy). We already covered taking apart furniture, but there's much more to pack up.
First, consider what you can donate, sell or throw away. Some items like clothes you haven't worn in a couple of years could be bundled ahead of your move and donated. If you'll be replacing a certain piece of old furniture, put it up on Craigslist or Facebook Marketplace for free or a fair price. (If you're downsizing, check out our useful tips here.)
For hanging clothes, zip-tie hangers together and put garbage bags over them to protect your clothes. Sort items like books and movies by category, and color code boxes by room. Wrap plates, bowls and other delicates in bubble wrap, towels or sheets. Wrap your TV in a blanket and secure it with tape. Carefully disassemble your computer, putting cords and cables in bags taped to their respective machines (again — remember to back everything up!).
Once everything is packed up, be sure to put the boxes where you or your movers can easily access them. Keep color-coded boxes together. And when it's time to load up the moving truck, use the "I" formation — a handy guide courtesy of Penske that shows where heavier/larger items should be placed vs. lighter/smaller items.
Is a significant other moving in with you? Or simply want to upgrade to a 2- or 3-bedroom from a 1-bedroom? If your building permits it, simply upgrading your apartment in the same building could save you a lot of time and money. But, there are some important considerations.
First, how does moving in the same building affect your lease? You may have to sign a new one, or your current lease may be amended. Talk it over with your landlord or property manager once you've expressed interest. If there's a waiting list, get on it right away and keep tabs on your position. If things change, do the landlord the favor of letting them know right away so someone else can get their new apartment sooner.
When you move, you may have to set up new accounts with utilities. Contact utility providers to discuss this, or your landlord if your utilities are managed by the property management company. Also be sure to notify your family, friends, and employer of your address change as soon as possible so they can make updates on their end.
And of course, plan your apartment-to-apartment move thoroughly. The landlord might let you start transferring boxes and furniture between apartments early. Depending on your belongings, you may still need to hire movers to help.
Before You Make the Move, Make a Plan
Whatever your goals may be, it's important to make a plan. Take time to write out what you want, what needs to happen, who you need to talk to, and what your timeframe is. Doing so could mean the difference between a streamlined one-day experience that cost what you expected — or a weekend-long disaster with a tab higher than any downtown high-rise.
And remember, we're here to help whenever you need us.
Not sure where you're moving yet? Click below to explore the latest listings in the city!

Follow Us on Social
Apartment Experts
Spend less time apartment hunting, and more time living. Luxury Living is a complimentary service to make your apartment search easier, and even fun. Whether you're new to the city or simply in need of a change, we are here to help.