A Day in the Life of a Luxury Chicago Broker
April 28, 2022 | By Luxury Living Chicago Team
Reading Time: 4 Minutes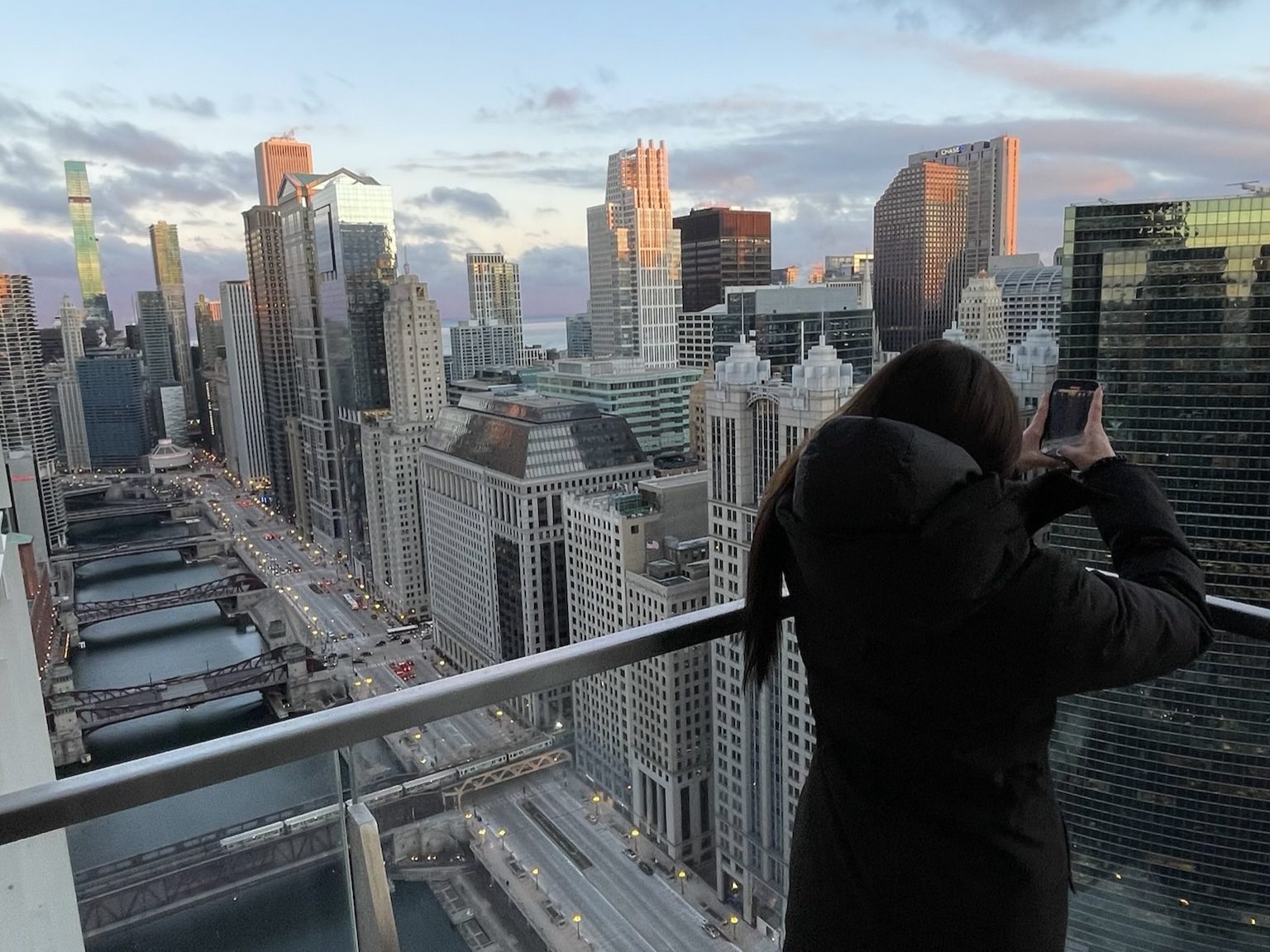 If you've been asking yourself "what is it like to be a real estate broker in Chicago?", you came to the right place.
Keep reading for a deep dive into Olga Lipisko's day in the life working as a Luxury Living Chicago real estate broker and what you can expect when touring with us.
A Day in the Life of a Luxury Chicago Broker
Morning Routine
Today, I started the day off at the gym. Whether it be some cardio or weight training, I always try to get some movement in first thing in the morning.
After my workout, I stopped by Starbucks to grab some coffee and then headed back home to answer some emails and get ready for the day of showings.
Before heading out, I made a breakfast omelet to keep me fueled up for the day.
Touring Downtown Chicago Apartments
After running through my morning routine, I hopped in my car to go pick up my client and take them on the day of showings.
This particular client was on the hunt for a convertible apartment in the River North and West Loop areas.
First, we toured some River North apartments:
637 N Wells St
This popular River North apartment is expertly-designed with breathtaking views of downtown Chicago. Some of the state-of-the-art amenities include a rooftop pool, fitness center, sauna, dog run, and business center.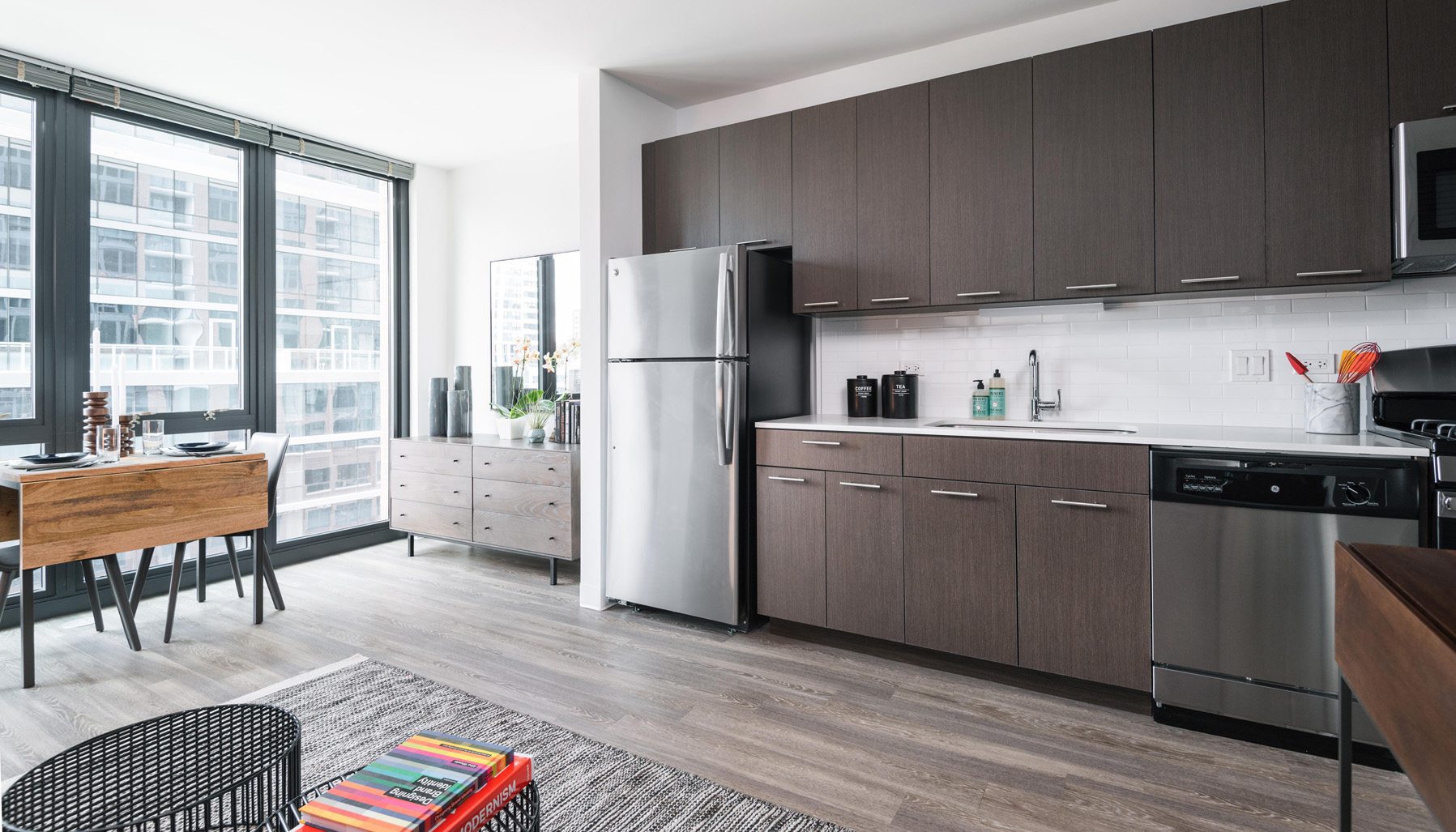 808 N Wells
AMLI 808 is another popular luxury apartment in River North with modern style and exclusive amenities. Here, residents can enjoy a 17th-floor terrace with firepit, sky lounge, resident herb garden, two-story work-from-home spaces, and much more.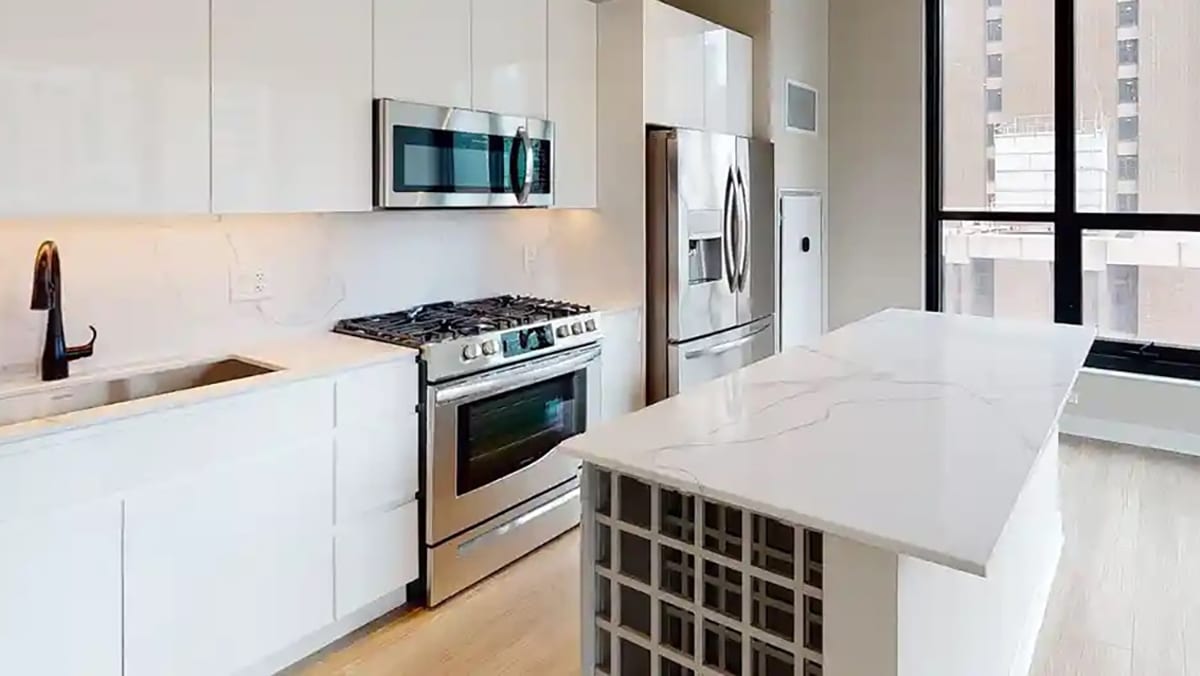 347 W Chestnut
These River North apartments are full of classic finishes with a friendly vibe. When you live in a River North apartment, you are not only within close proximity to the Gold Coast and Old Town neighborhoods, but you are also steps from many top restaurants, shopping, and nightlife in River North.
After spending the morning touring a handful of River North apartments, we made our way over to Streeterville for the next tour.
55 E Illinois St
If you're interested in loft Chicago apartments, look no further than these Streeterville apartments. With premier walkability to the lakefront, Michigan Avenue, and Navy Pier, you won't have to travel far to experience some of the best that the city has to offer.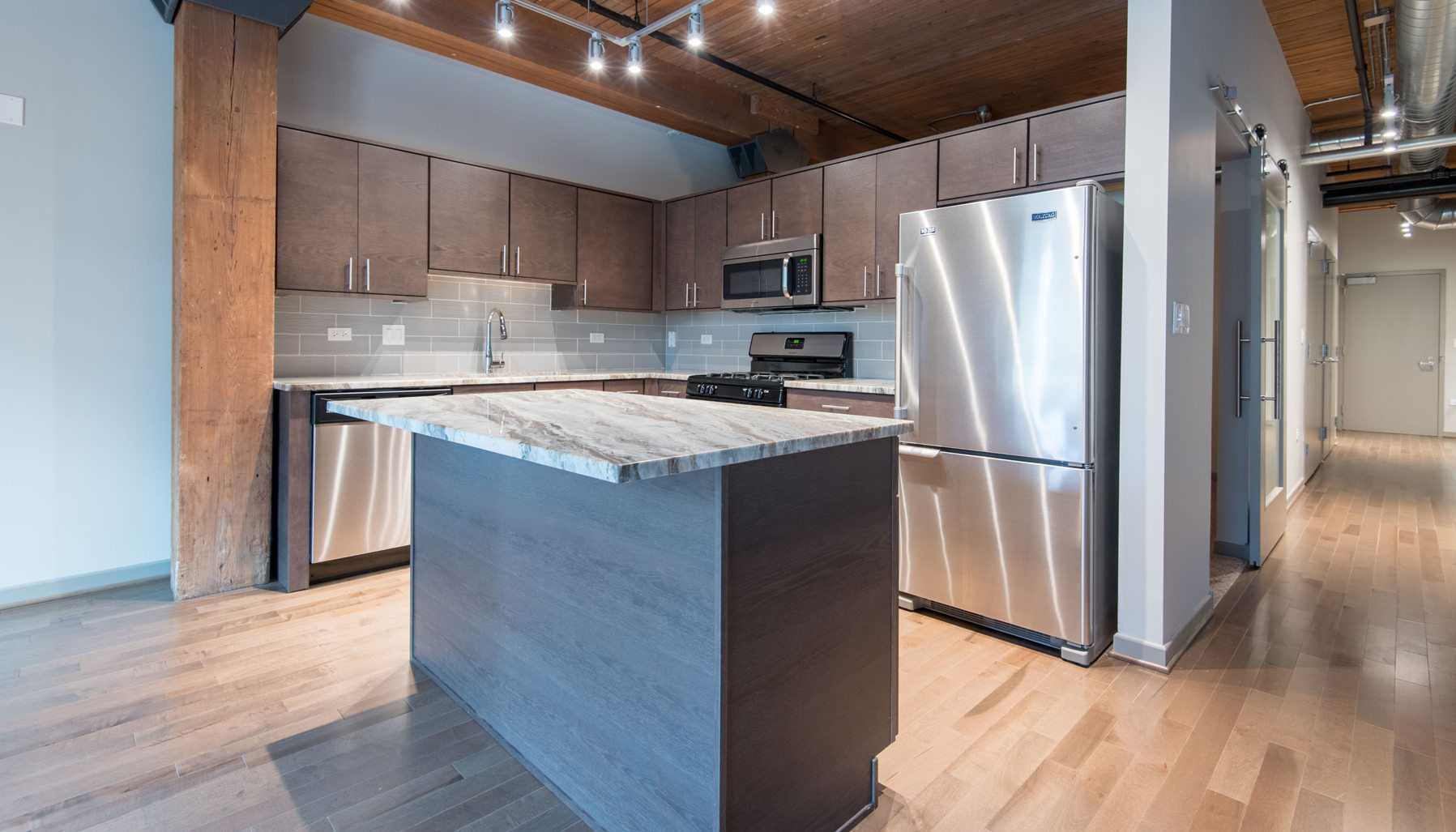 Before heading over to West Loop for the rest of the showings, my client and I took a lunch pit stop at Cupitol Coffee & Eatery in Streeterville to grab a quick bite.
Next up was visiting Fulton Market and West Loop for the rest of the tours for the day.
365 N Halsted St
In the booming Fulton Market location, K2 is another popular luxury apartment in Chicago with extensive amenities, including an indoor/outdoor lounge and party area, basketball court, and fitness center.
1454 W Randolph
These brand new Fulton Market apartments offer hotel-worthy amenities in a vibrant location. At Evo Union Park, you can find exposed concrete, floor to ceiling windows, and premium soft close cabinetry in every unit.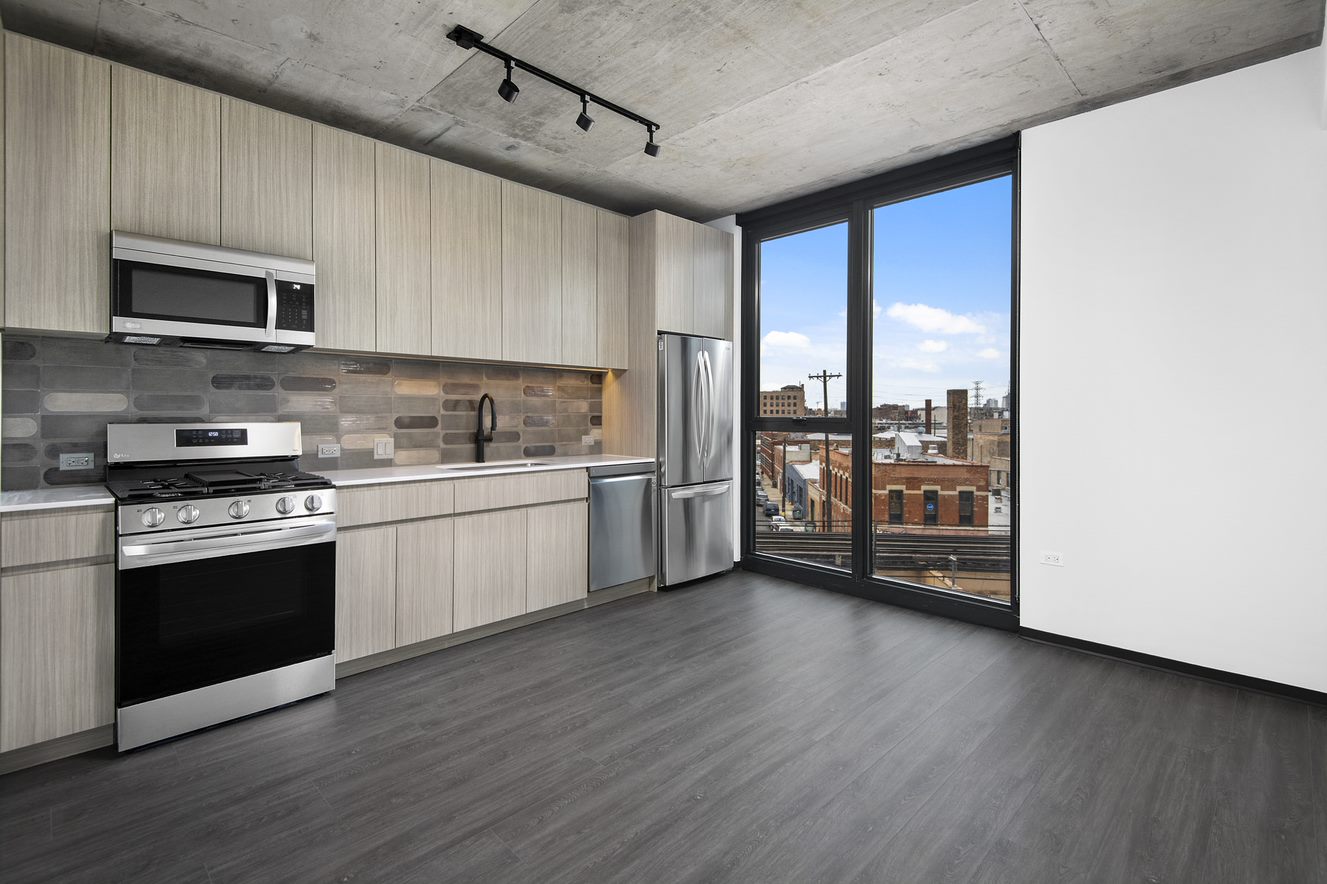 After our full day of tours, my client and I ended the day with dinner at one of the many popular restaurants in West Loop, Cira Chicago.
And that sums up my day in the life of working as a luxury Chicago broker!
To catch the full Day in the Life on Instagram, click here.
We understand finding a rental apartment in Chicago can be overwhelming. Our process provides a complementary and tailored approach that has helped thousands of luxury renters find a new place to call home.
Here's what you can expect when working with Luxury Living Chicago Realty:
Once you fill out the contact form, our team will promptly be in touch to have a quick conversation and uncover your criteria.
We will send over a list of hand-picked apartments that match your criteria, helping you find options you may not have been able to on your own.
Once you choose your favorites, our team will organize a full day of tours at the buildings.
On the day of the tour, we will arrange to pick you up at a convenient location and drive you to each property.
We are experts in the Chicago apartment market, so we will offer guidance and advocate on your behalf throughout your entire search.
Once you find your new apartment, we will walk you through the application process and ensure a smooth move in process at your new luxury apartment.
For anything you need in the future, we will be your trusted real estate resource.
Already scheduled for some tours throughout the city? We have plenty of additional resources that may help ahead of your tour day, including:
And plenty of additional information on our blog
Ready to start your search? Contact us today or follow the link below!

Follow Us on Social
Apartment Experts
Spend less time apartment hunting, and more time living. Luxury Living is a complimentary service to make your apartment search easier, and even fun. Whether you're new to the city or simply in need of a change, we are here to help.