Plan Your Weekend in Bucktown
February 22, 2018 | By Lauren Schechtman
Reading Time: 4 Minutes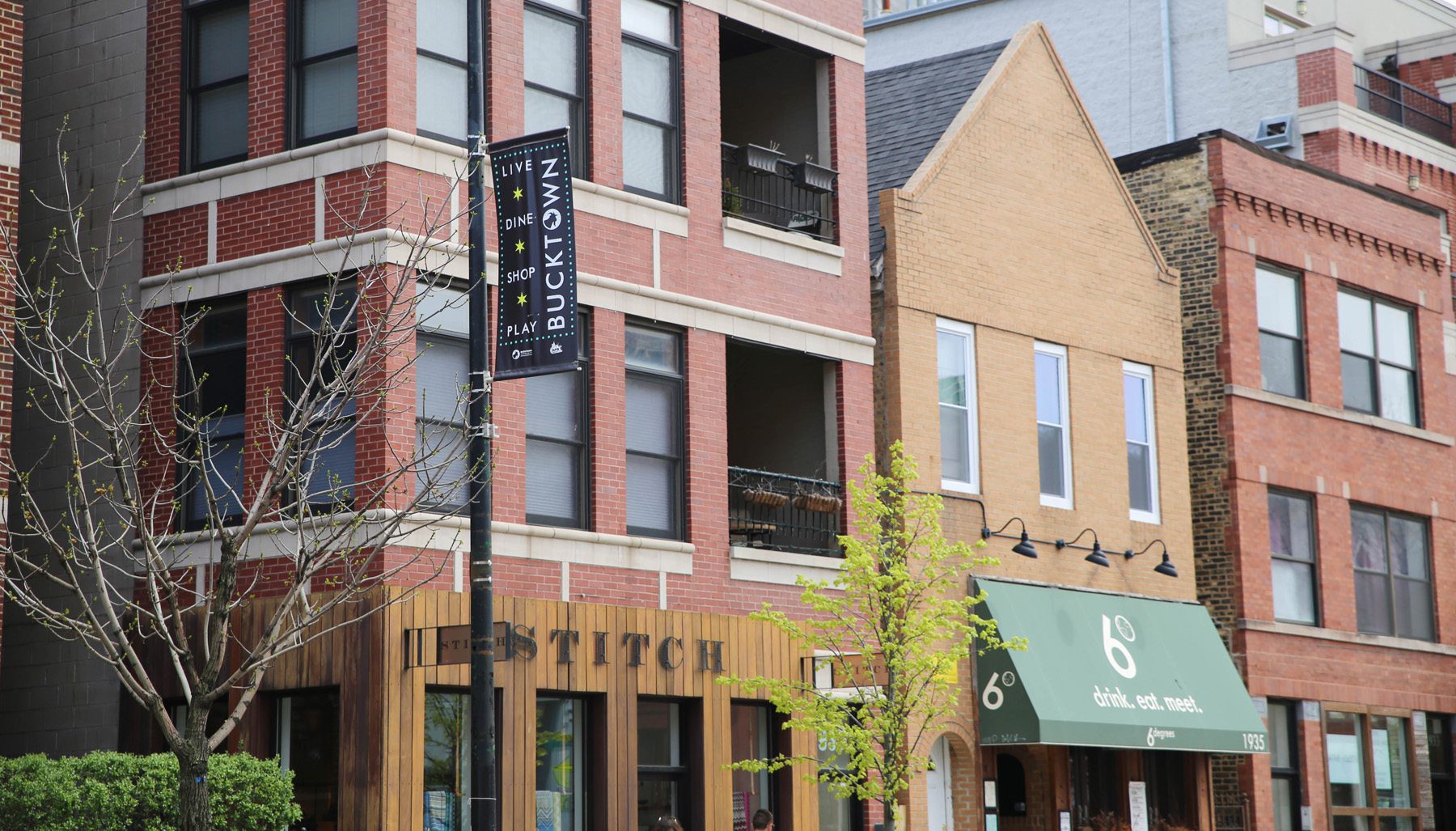 Plan Your Weekend in Bucktown
With over 10 years of experience helping our clients find the perfect apartment or home in Chicago, we can confidently say it is one of the best cities to live in the country.
Bucktown is one of Chicago's most popular areas to spend your weekend in every season. With endless options of restaurants, theatres, shops, and bars, there are many things to do in this lively area. We've put together a list of things to do to with your weekend in Bucktown.
Dining
Brunch lovers rejoice. Bucktown's Toast is a hip BYOB restaurant that focuses on all things breakfast. Toast has anything brunch related that you could want from eggs, scramblers, and french toast, to burritos, burgers, and salads. For the best combination of breakfast and lunch, check out the breakfast burger with prosciutto, arugula, and pesto mayo.
This area is also home to the perfect southern lunch at Lillie's Q. With southern favorites like fried pickles, Brunswick stew, collard greens, pulled pork, and award-winning baby back ribs in a smoky barbecue sauce. Don't forget to fully indulge with southern inspired whiskey cocktail such as spiked southern sweet tea, an old-fashioned, or Lillie's Q Sazerac.
One of the best dining options for your weekend plans is The Bristol, low-lit gastropub with delicious American fare. With classic culinary entrees such as duck confit, pork shank, and pappardelle with lamb ragu, this restaurant is foodie paradise.
The Violet Hour is the perfect place for post-dinner cocktails. This sophisticated and stylish bar offers original cocktails such as The Riviera with gin, Campari, maraschino, lemon, and egg white. Another classic Violet Hour cocktail is the Devil May Cure with tequila, brandy, and Allspice Dram. The Violet Hour is known for being a trendy bar that enforces a cell-phone free rule to keep communication within the bar genuine.
Entertainment
Bucktown is an artistic and vibrant area with many options for enjoying your weekend nights.
The Den Theatre is the best place to see both classic and contemporary plays in Bucktown. The 200-seat theatre provides intimate shows where the audience can connect with the story on the stage. Past and upcoming shows include The Light Kingdom, and Sickly Sulphur/Florid Arabesque. The theatre also has a bar attached so you can grab a drink to enjoy during the show or grab coffee in the attached cafe and relax before or after the performance.
Another theatre to check out in the area is The Trap Door Theatre. This theatre seeks out challenging work and tries to bring it to life. Known for daring and cutting-edge performances, The Trap Door Theatre provides the perfect dose of excitement for your Saturday night. Past shows include The Occidental Express, Into the Empty Sky, and Fantasy Island for dummies.
If you're looking for a movie night, check out The Logan Theatre in the nearby Logan Square. This theatre plays new and award-winning movies in addition to classics. The late-night schedule shows movies at late at night (10-11PM) and plays Oscar-worthy films from the past such as The Artist, Groundhog Day, and Bonnie and Clyde.
Shopping and Events
For some fun thrifting and browsing, spend your afternoon getting lost in the eclectic Sideshow Gallery. Described as an art and curiosity store, Sideshow Gallery is filled with all sorts of strange knick-knacks to explore such as badges, voodoo dolls, dream catchers, and mugs and dishware. This gallery also hosts a wide assortment of art shows throughout each month, so be sure to check the calendar before stopping by.
Another fun Bucktown activity is the Bizarre Bucktown Walking Tours. Led by a Second City graduate, this comedy tour will walk you around the Bucktown area and entertain you with stories about the history, mysteries, and ghosts of the neighborhood. This unique tour gives a fun twist on the history of this important Chicago area.
When warmer weather rolls around, the Wicker Park/Bucktown Farmers Market is a cant-miss. Running from early June until the end of October, enjoy fresh fruits and vegetables in addition to baked goods, meats, cheeses, and flowers.
The Bucktown Arts Festival is another town favorite in late August. Browse amazing art tents while enjoying live music and beautiful late summer weather. The art at the festival ranges from painting and photography to glassblowing and jewelry. Any art fan can enjoy this two-day festival filled with art of all forms and the strong community vibe.
Now that you've learned about some fun ways to explore Bucktown during the weekend, check it out for yourself. If you're in the market for a new Chicago apartment or condo and want to spend more time in Bucktown, click the link below!
If you're in the market for a new Chicago apartment or condo and want to make your own history in Wicker Park and Bucktown, click the link below!

Follow Us on Social
Apartment Experts
Spend less time apartment hunting, and more time living. Luxury Living is a complimentary service to make your apartment search easier, and even fun. Whether you're new to the city or simply in need of a change, we are here to help.