River North Apartments Under Construction
July 6, 2016 | By JD Eaton
Reading Time: 3 Minutes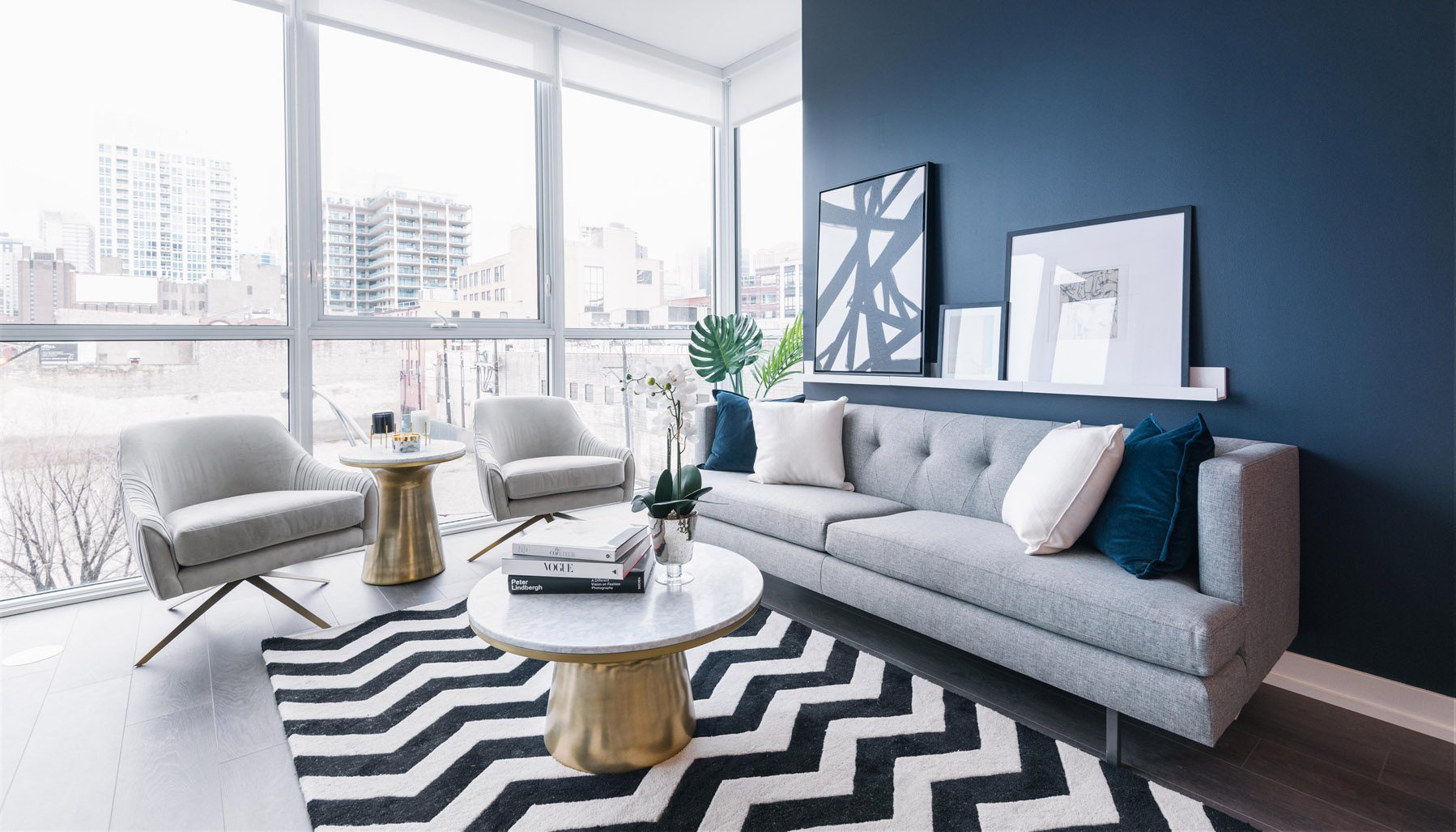 It's no secret that the River North neighborhood is one of Chicago's hottest spots. Many of the city's best restaurants and bars can be found along Hubbard Street and the surrounding areas. Add in a sprawling riverside park, hundreds of art galleries, and a short commute to the Loop's business district and the result is an increasingly popular place to live. Developers aren't holding back in answering the demand for new River North apartments, with hundreds of units currently under construction.  Here are the details for six rental developments coming to the neighborhood:
311 W Illinois
River North parking lots are becoming an endangered species- even the Assumption Catholic Church at 323 W Illinois sold theirs off. The church signed a deal with John Buck Company to build a 24-story residential tower, which will include replacing the two-story priory building with a three-level annex on the other end of the institution's land. The 245-unit apartment building has been named 3Eleven and will add a mix of studio, one bedroom, two bedroom, and three bedroom apartments to River North's growing inventory.
635 N Wells 
The 600-block of Wells Street is heavily under construction now, with two high rises going up at the same time. Information about the 39-story apartment building at the former Gino's East location hasn't been released quite yet, but it will be one of the year's larger towers with 444 new apartments.
640 N Wells
Taking the place of Ed Debevic's 50s-themed restaurant, this 22-story tower will include 251 apartments and 117 parking spaces. Developer JDL and James Plunkard of Hartshorne Plunkard Architects have succeeded in creating a unique design; by building a sleek shift in the floor plate every two to three floors, the scattered rows of balconies never hang over the exterior. Curbed reported the average unit size to be 875 square feet, with studios, convertibles along with one, two and three bedroom apartments.
221 W Hubbard 
This former parking lot next to the Brown Line's Merchandise Mart stop will look vastly different next year. Centrum Partners is developing two separate glass buildings on the site; there will be a 22-story apartment tower along Hubbard Street and a 9-story office building curved along the elevated rail tracks at the corner. Both buildings will have retail space on the ground floor, in fact, Brown Bag Seafood has already signed a lease in the office building at 412 N Wells Street. 93 parking spots will be included in the apartment tower, which will be offered to tenants of either building. 221 W Hubbard will offer over 190 new River North apartments and luxury amenities, including a pool, rooftop, and dog run.
720 N LaSalle
This River North development is nicknamed HoJo Tower, after the retro Howard Johnson Inn it's replacing. The 38-story and 298- unit tower will also include a public pocket park designed by Evanston's Kettlecamp & Kettlecamp along Wells Street.
750 N Hudson
Currently rising along Chicago Avenue, The Hudson will be a 25-story mixed-use tower with 240 rental units and roughly 10,000-square-feet of ground level retail space when completed.
To get more insider tips, trends and details about downtown Chicago's newest luxury apartments, follow the link below.
Follow Us on Social
Apartment Experts
Spend less time apartment hunting, and more time living. Luxury Living is a complimentary service to make your apartment search easier, and even fun. Whether you're new to the city or simply in need of a change, we are here to help.