Spend a Day in the River North Gallery District in Chicago
December 28, 2018 | By Lauren Bozarth
Reading Time: 2 Minutes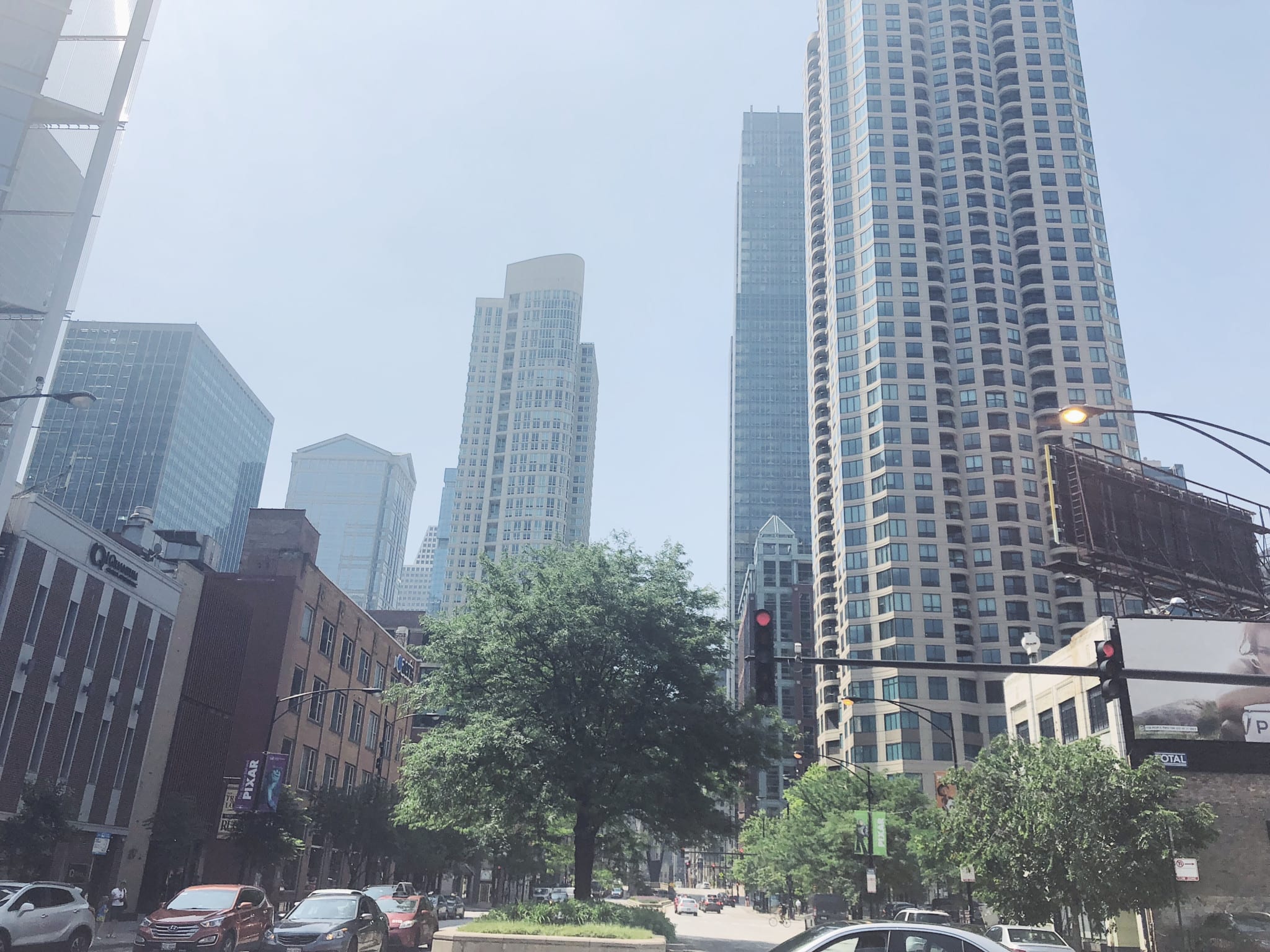 Whether you consider yourself an art aficionado or completely new to the art scene, the River North Gallery District is a must-see for everyone.
This historic district showcases some of the Windy City's most creative artwork, intended for residents and tourists alike to enjoy.
What is the River North Gallery District
The River North Gallery District refers to the Near North Side Chicago neighborhood that boasts the largest concentration of art galleries in the United States after Manhattan.
Currently, the district is centered around the intersection of Franklin and Superior Streets and bounded by Wells, Chicago, Orleans, and Huron Streets. Around these streets, you can find plenty of unique and imaginative galleries.
The gallery district emerged during the late 1970s when artists and dealers found themselves drawn to the expansive and dynamic spaces offered by the neighborhood's former manufacturing buildings.
Recently, the construction of new high rises in River North has replaced former art galleries. However, you can still find plenty of options dispersed throughout the neighborhood.
What You Can Do There
Many locals and Chicago visitors love exploring the array of public art galleries that River North has to offer.
Most Saturdays, Chicago Gallery News hosts free gallery tours, which starts at 714 N Wells Street.
When new exhibitions pop up, you can attend opening receptions on the First Friday of the January, March, May, July, September, and November.
Over the summer, the River North art gallery district hosts one of the city's largest art event. The Mid Summer Art Walk provides an exciting evening full of exhibit openings, live entertainment, and delicious local drinks and bites, all at no cost to the public. You can't miss it!
Popular Spots to Check Out
Among all of the River North art galleries, here are a few local favorites:
You cannot find yourself in River North without exploring the infamous River North Gallery District gallery district. This art district makes for the perfect place to spend an afternoon in this historic and vibrant neighborhood.
Ready for more information about River North Chicago?

Follow Us on Social
Apartment Experts
Spend less time apartment hunting, and more time living. Luxury Living is a complimentary service to make your apartment search easier, and even fun. Whether you're new to the city or simply in need of a change, we are here to help.