The Best Fulton Market Art Festivals
October 25, 2019 | By Luxury Living Chicago Team
Reading Time: 3 Minutes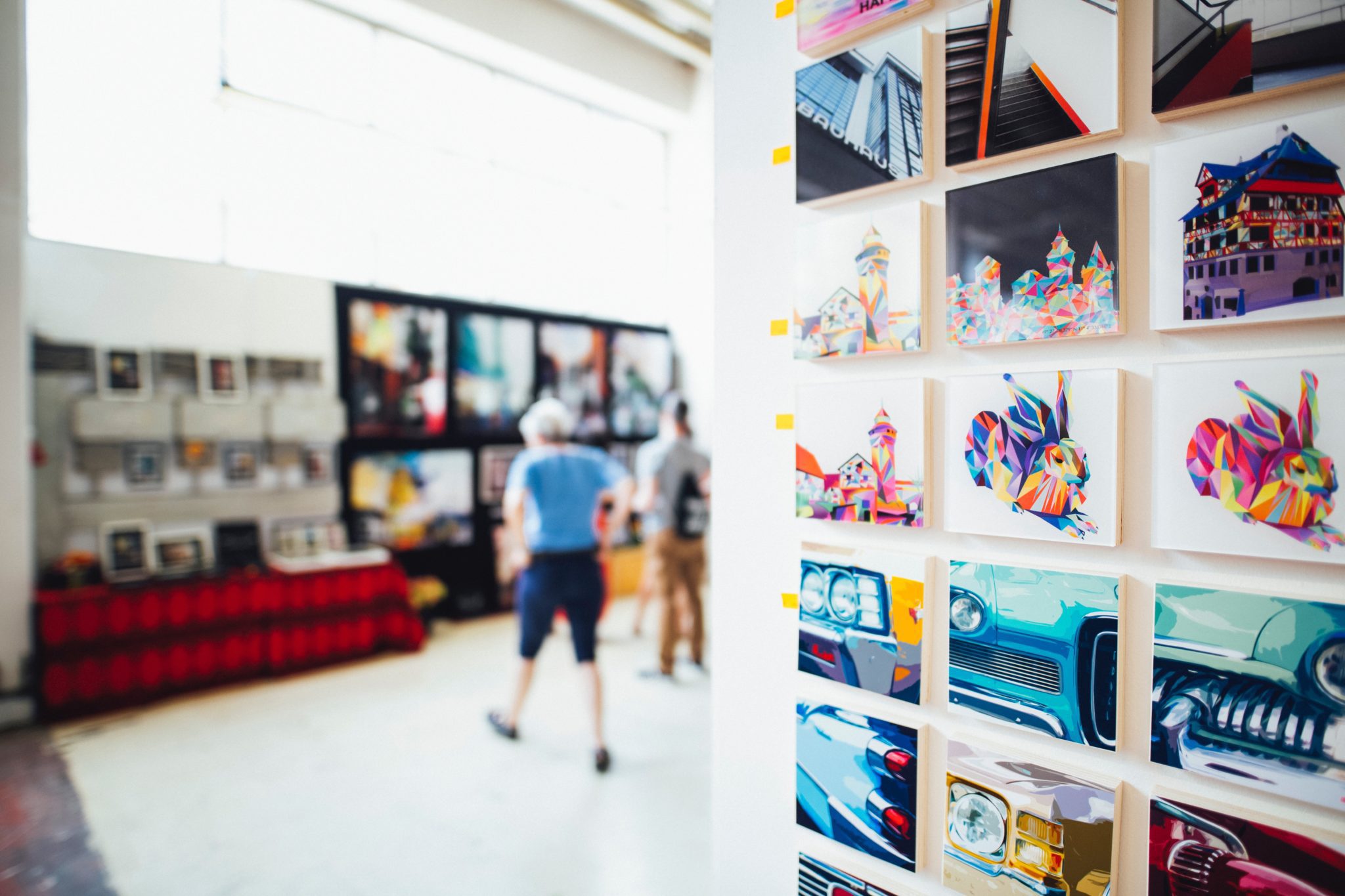 The happening Fulton Market community is in no shortage of weekday or weekend activities- from housing some of Chicago's best bars and restaurants to hosting the best festivals.
Throughout the entire year, residents and visitors alike take advantage of the exciting Fulton Market art festivals.
Art festivals in/near Fulton Market
Among all the Fulton Market festivals, West Loop Art Fest is becoming a fan favorite. For three years now, this festival has seen a fantastic turnout in mid-September along Fulton Street from Morgan to Racine.
The West Loop Art Fest features four blocks of amazing art, live musical acts, interactive artist demonstrations, hot glassblowers, muralists at work on one of the largest pieces in the city, fire dancers, street entertainers, food trucks and more. It makes the perfect place to spend a day with friends and family.
Randolph Street Market Festival is another popular art festival in the area. As one of the nation's largest urban antique market, you can expect a draw-dropping selection of art, antiques, vintage, decor, fashion, and jewelry from over a hundred vendors. Additionally, you'll have the chance to enjoy plenty of food and live music.
The Randolph Street Market is open year-round, so stay tuned for upcoming events!
Annual or Upcoming Art Festival Events
The good news is that Chicago winters don't deter Fulton Market Art Festivals from continuing. In fact, you'll find some of our favorite festivals right around the corner.
If you're looking for the perfect holiday art festival, be sure to make an appearance at MADE on December 15th. This hand-made art and gift show is the ideal spot to shop for a unique gift. Here artists from Chicagoland and beyond showcase the newest, quirkiest, and most interesting hand-made art and items. You can find everything from beautiful stationery to fashion-forward clothing. Also, keep in mind that admission is free!
Just minutes away from Fulton Market, Lakewood is hosting its annual West Lake Market December 14th from 11 am to 4 pm. This free art festival gathers inspiration from global markets, incorporating quite a variety of unique vendors. Visitors can browse through skincare products, jewelry, fresh bouquets, clothing, furniture, and more exciting local products. The festival also offers plenty of family-friendly activities for the kids.
Accessibility from LLCR locations
If you don't yet call Fulton Market home, but you're browsing the neighborhood, consider these excellent listings within close proximity to the Fulton Market art festivals:
909 West Washington: This spacious one-bedroom condo provides a quintessential urban living. Along with incredible property features, residents also receive ultimate convenience with easy access to everything the West Loop/Fulton Market neighborhood has to offer.
100 West Washington: Also located along Washington Boulevard, this larger three-bedroom offers the same convenience with a bit more space.
901 West Madison: This two-bedroom condo also sits in the heart of the West Loop/Fulton Market neighborhood and offers excellent amenities and features.
Connect with one of our experienced brokers for more information or additional listings.
In the meantime, don't miss out on everything the Fulton Market Art Festivals have to offer!
Follow Us on Social
Apartment Experts
Spend less time apartment hunting, and more time living. Luxury Living is a complimentary service to make your apartment search easier, and even fun. Whether you're new to the city or simply in need of a change, we are here to help.