The Expert Guide for Moving to Chicago
January 3, 2022 | By Lauren Bozarth
Reading Time: 5 Minutes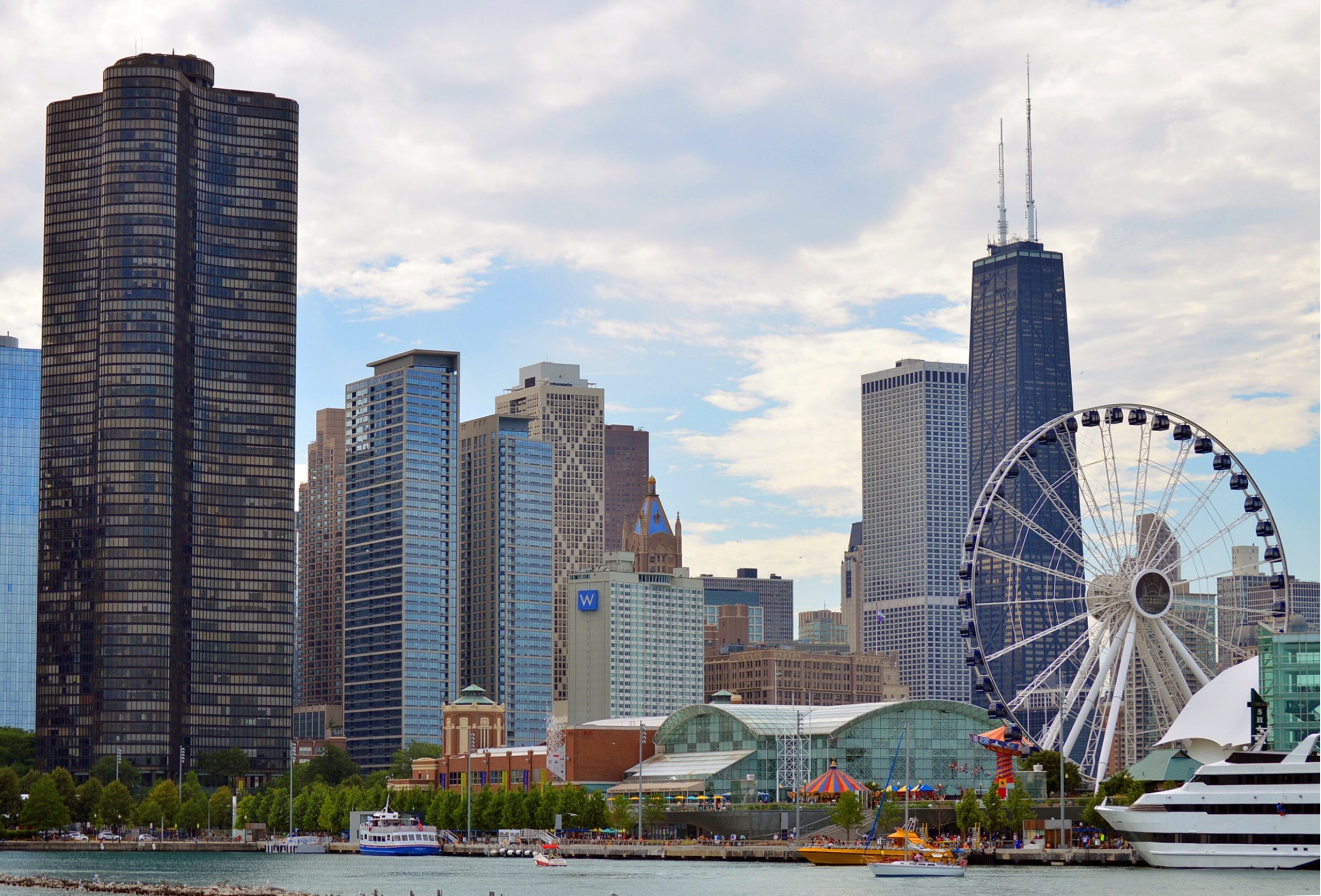 Just moved to Chicago or moving soon? The transition to the Windy City is exciting, but there are a few things worth noting before making the big move. That's why the Luxury Living team is breaking down the things you should know in this "moving to Chicago guide."
The Expert Guide for Moving to Chicago
Whether you're moving a state away or across the country, it's critical to establish your "non-negotiables" and "wish list" before hunting for the perfect property. Figuring out these at the start will help direct your search.
Research is another great way to prepare yourself when relocating. Look to online resources (like this blog) to gain some insight into the city you're about to call home. Check out the different neighborhoods, public transportation, dining, and anything else relevant to you. It's crazy what you can learn about a place without even stepping foot in it.
Teaming up with an experienced broker will also help streamline the process. A real estate expert offers an experienced resource and can answer any question or ease any concern you may have. They will also ensure you find the home that best suits your needs and preferences.
Moving Alone
If you're flying solo to Chicago, no worries. This vibrant city makes an excellent place to meet new people.
Staying open and saying "yes" are the best ways to make the transition smooth. Be willing to try new activities and venture outside your comfort zone. Don't be afraid to take solo trips to explore the city or discover what's around you.
Even if it feels slow to get comfortable, give it time. It often takes people a while to truly feel at home in a new location.
It's also important to note that thanks to technology, moving to a new place means you can still keep up with old friends. While it's essential to put yourself out there in Chicago, it is equally nice to maintain communication with old friends from back home.
Social Groups
Joining social groups is an excellent way to network and meet new people. There are so many people in Chicago, all with many interests. This means that you can find just about a social group for any interest.
Like sports? Join a recreational team. Beach volleyball and kickball are popular and fun ways to spend your free time during the summer. Or find an indoor team during the winter season.
If you're looking for a group based on some other interest, consider signing up for meetup.com to find groups and people with common ground. This platform offers a ton of various social events throughout the city during the entire year.
Chicago Weather
Depending on where you're moving from, the Chicago weather may be an adjustment. It's no secret that the windy city boasts all four seasons, including a proper winter.
While the summers are dreamy, the winters warrant a bit more time bundled up inside. Be sure you have appropriate attire to brave this chilly season.
Even though few Chicagoans claim winter as their favorite season, most will agree that this severe season makes the warm weather even more magnificent.
Since Chicago lies on Lake Michigan, note that the wind can get pretty intense, too, especially near the shore.
But, don't be too scared off of Chicago's cold temps. The winters in the city can be pretty fun, especially during around the holidays, with lots of seasonal markets, ice skating rinks, and musical acts to go check out.
Transportation
Public transportation is quite impressive in the Windy City. Chicago Transport Authority offers numerous busses and railcars. All of the routes make it incredibly easy to get around the city without a car.
If you are on the fence about taking a vehicle with you, consider going without one initially. See for yourself. If you live downtown, city driving can get a bit stressful. Not to mention parking, city tickets, and insurance can be additional hassles. For more info on deciding whether or not to bring your car to Chicago, check out this blog.
Chicago is also a very walkable city, especially when the weather is nice. Many downtown neighborhoods offer everything you need within walking distance.
Unique Things To Do
Chicago's places to see and things to do may be one of the city's top-selling points. This metropolis truly offers it all, making it impossible to get bored.
The waterfront attracts many people, especially during the summertime. From the various beaches and boating to the infamous Navy Pier, it's worth spending time on Lake Michigan. Navy Pier is incredibly unique. Here you can enjoy fireworks, rides, a theatre, various restaurants, and more. It's even home to the country's largest outdoor bar.
Many locals and tourists alike appreciate the beautiful Chicago River. You can take an architecture cruise along this body of water, or walk along the river and enjoy a drink and meal.
Millennium Park is another must-see Chicago attraction. This outdoor space located in the heart of the city boasts a 3.5-acre garden, expansive amphitheater, indoor theatre, the infamous "Bean," monuments, and more. The park also hosts plenty of concerts, exhibitions, and events when the weather permits.
Chicago's eclectic museums make the perfect place to pass the time when the weather isn't so lovely. The Field Museum, Chicago History Museum, the Art Institute of Chicago, and Adler Planetarium are only a few top favorites.
This list of things to do only scratch the surface of how you can spend your time in Chicago. Once you live in this big city, you will discover that for yourself.
We hope this "moving to Chicago guide" provides some relocating insight. If you're ready to start discussing your move with a real estate expert or begin your house hunt, connect with our team today or start your search below!
Follow Us on Social
Apartment Experts
Spend less time apartment hunting, and more time living. Luxury Living is a complimentary service to make your apartment search easier, and even fun. Whether you're new to the city or simply in need of a change, we are here to help.