Meet the Gold Coast's New RH Showroom
October 19, 2015 | By JD Eaton
Reading Time: 1 Minute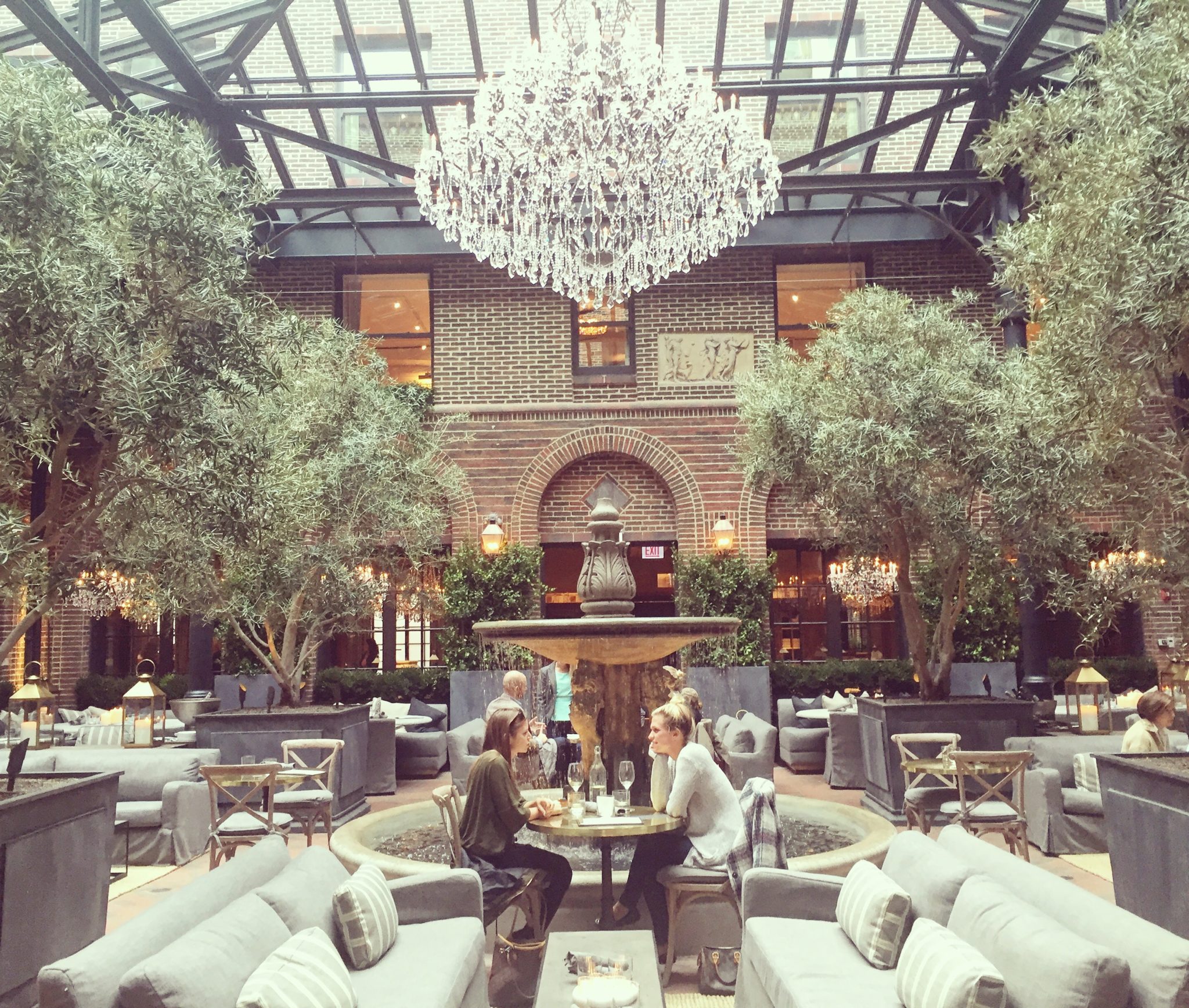 In Chicago's Gold Coast neighborhood at 1300 N Dearborn, the new Restoration Hardware flagship showroom exceeds all expectations. Formerly known as The Three Arts Club, the beautifully renovated 20th-century historic landmark is more than a showroom.
You don't need to be in the market for new furniture to enjoy this unique showroom; in fact, you could simply be in the market for a glass of Pinot Noir and an incredible ambiance. The beautiful Arts Club Café is located on the ground floor and features a full food and bar menu. The food service operations are run by Brendan Sodikoff's Hogsalt organization, with breakfast and lunch options and some dinner entrees.
The elegant five-floor retail store showcases 70,000 square feet of Restoration Hardware's most luxurious furnishings. Each floor is designated with a theme. Up on the fifth floor, you'll find an elaborate roof deck garden featuring the outdoor collections. The fourth floor features a mix of artwork and decorations from the modern line. On the third floor, RH models the newest line for babies, children, and teens. The final two floors include the bed and bath showrooms, living-room seating, and dining. It's impossible not to notice the impressive chandeliers and lighting throughout every floor.
Where retail intersects with hospitality, the new Restoration Hardware is a must-see for everyone!

Follow Us on Social
YOUR INSIDE LOOK AT WHAT'S NEW ON IG
View on Social
About Us
At Luxury Living, we define "luxury" as a quality of life. Luxury living may mean having a home-office with breathtaking views from your apartment's floor-to-ceiling windows, or being within walking distance to your favorite restaurants and activities. Whatever luxury means to you, let us help you find it.
Learn More
Contact Us