The Jax in West Loop
October 7, 2020 | By Lindsay Smith
Reading Time: 2 Minutes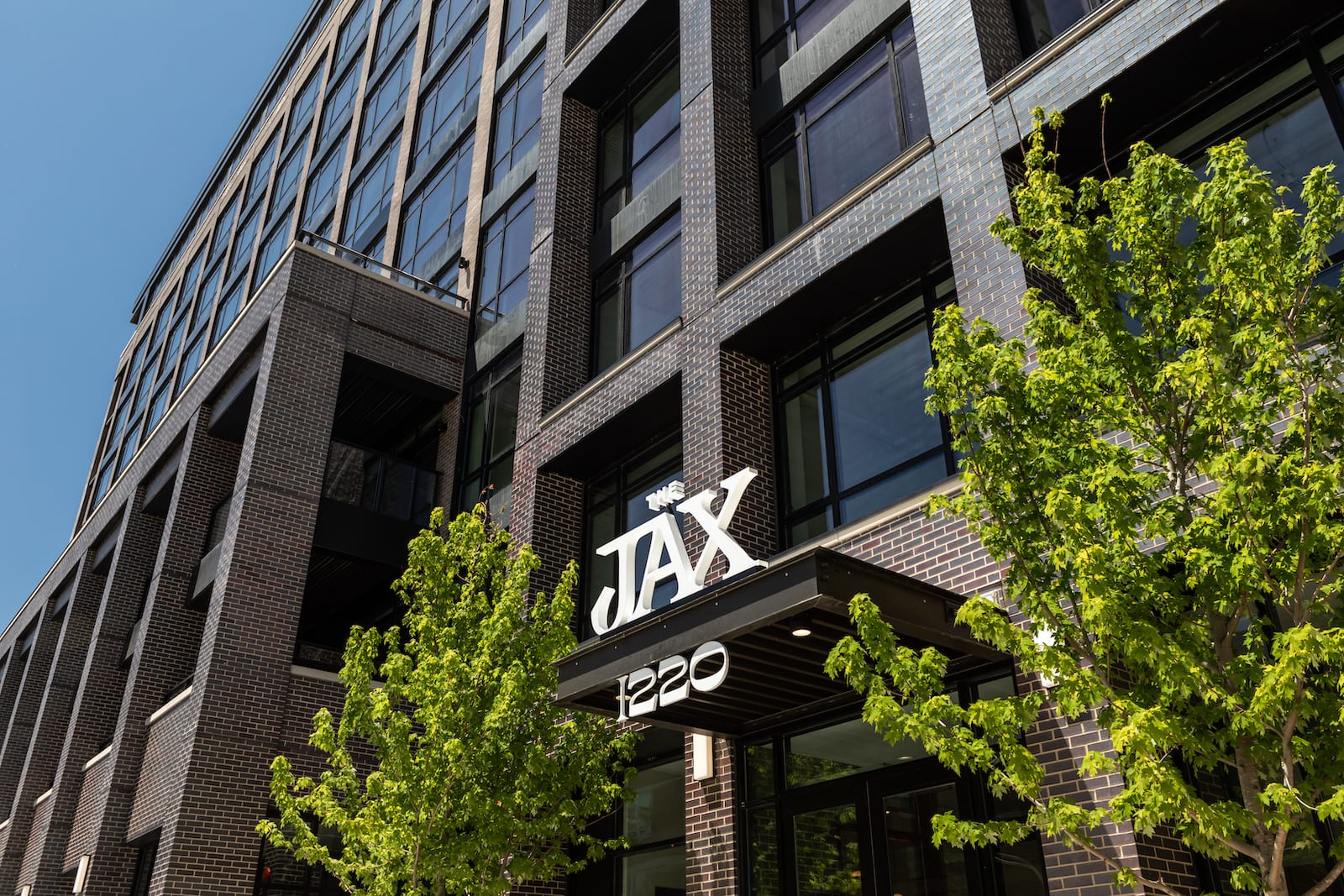 Living in West Loop means you are within walking distance to some of the greatest conveniences Chicago has to offer. Stroll along Restaurant Row to find some of the best dining options and healthy eateries. Head to a nearby park with your pup to get a break from the bustling city. Hit up some trendy boutiques or even grab a few friends and head to a bar along Randolph. With premier access to the heart of the city, the West Loop neighborhood has easily become one of the most popular spots to live in Chicago.
The Jax in West Loop, Chicago
The Jax is where life happens outside and home happens here. If you're one to stay plugged into the energy of the city, The Jax is the perfect spot for you. With modern finishes and sophisticated amenities, this enviable home base is designed to fit all your needs.
The Jax offers apartments ranging in floor plans from studios to one- and two-bedroom options. Designed to make an impression, the luxurious features at The Jax include modern premium cabinetry, quartz countertops, tiled backsplashes, microwaves, dishwashers, and stainless steel appliances with gas ranges, premium flooring, and a washer/dryer in unit. In addition, some units at The Jax also include outdoor terraces and spacious walk-in closets.
Made to suit your lifestyle, The Jax offers in-demand amenities for your everyday enjoyment. Relax and enjoy the neighborhood views from the rooftop terrace and lounge. Get a killer sweat sesh at the top-notch fitness center. And of course, your furry friend is welcome as well, because we know they're part of the family too.
Staying healthy has never been easier in West Loop. With various gyms and fitness class offerings to fit your liking, healthy grab'n'go or sit down restaurants at every corner, and plenty of preventative medical care right down the street — The Jax is the perfect move for anyone looking to live an active life. Check out our recent guide for more ways you can live a healthy lifestyle in West Loop.
If you're thinking about making the move to West Loop, be sure to contact our experienced team of leasing professionals today!

Follow Us on Social
Apartment Experts
Spend less time apartment hunting, and more time living. Luxury Living is a complimentary service to make your apartment search easier, and even fun. Whether you're new to the city or simply in need of a change, we are here to help.