The Only Checklist You'll Need for Furnishing an Apartment
December 8, 2021 | By Lindsay Smith
Reading Time: 2 Minutes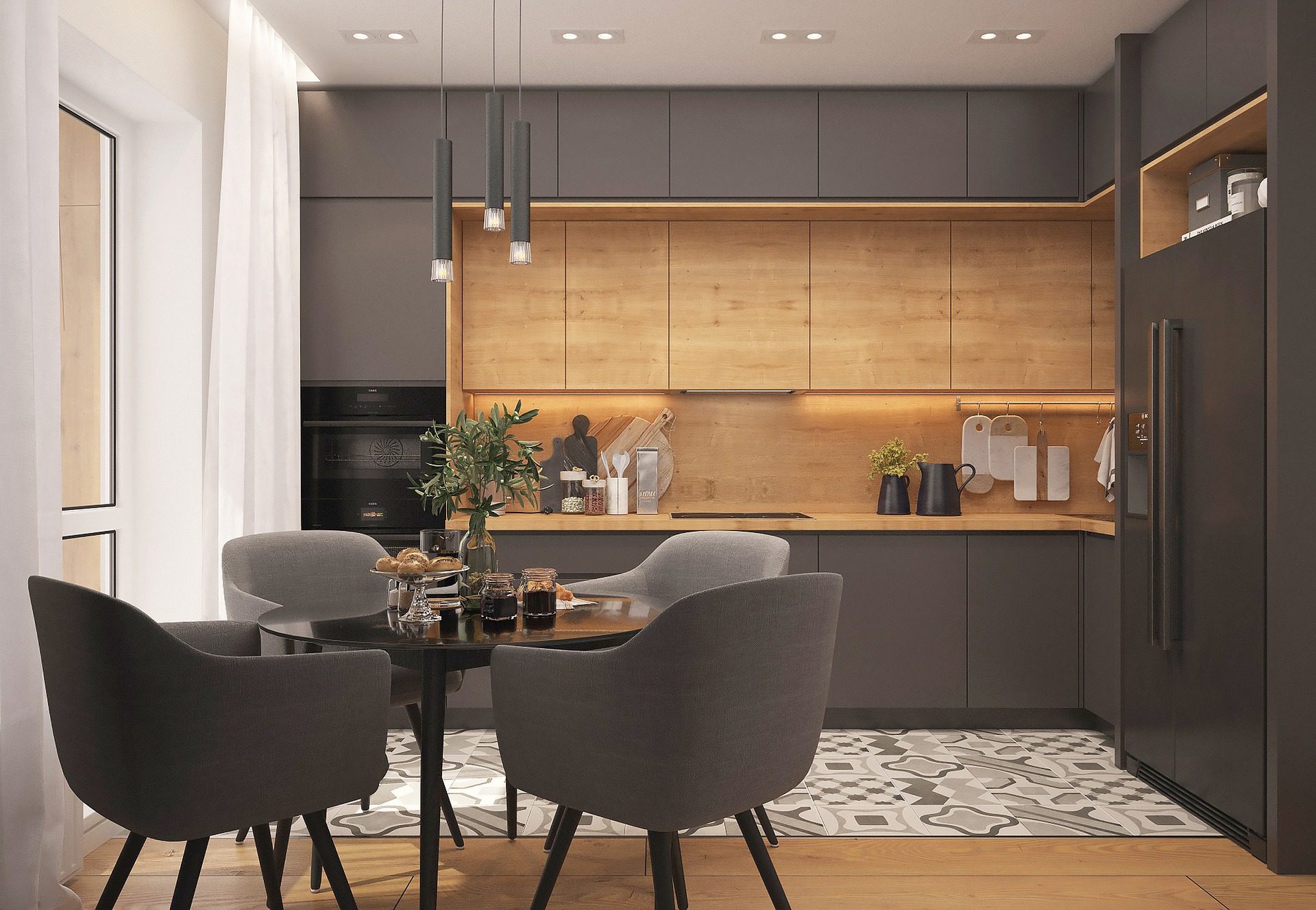 Whether you're moving across the country, in with a roommate, or making the switch to a new apartment on your own, moving into a new apartment is a very exciting and rewarding experience. When gearing up to make the big move, you may have a lot of things happening all at once to keep track of. Rest assured, we've got a complete checklist for furnishing an apartment just for you.
If you haven't begun your apartment search yet or are in the process of moving, it's important to get a sense of what you'll be needing before you make the big move.
Here is a quick list of the top things you'll need when looking to furnish a new apartment:
Furnishing an Apartment Checklist
Kitchen
Bakeware
Blender
Bottle or wine opener
Chip clips
Coffee maker
Colander
Cooking utensils
Cookware
Crockpot
Cutting boards
Dining room set
Dish towels
Dish towels
Dishes
Glassware
Knives or knife set
Measuring cups and spoons
Mixing bowls
Mugs
Oven mitt
Paper towel holder
Silverware
Silverware organizer
Toaster
Trash bin
Tupperware
Living Room
Accent chair(s)
Blankets
Coasters
Coffee table
End table(s)
Floor or table lamps
Rug
Sofa
Speaker
Throw pillows
TV
TV stand or wall mount
Wall decor
Bedroom
Bedframe
Bedspread
Dresser
Hangers
Mattress
Mirror
Nightstand(s)
Pillows
Sheet set
Wall decor
Bathroom
Bath mat
Bath towels
Hand towels
Plunger
Shower curtain
Shower curtain rings
Small trash bin
Toilet brush
Toothbrush holder
Misc./Cleaning
Bathroom cleaning supplies
Broom and dustpan
Dish soap
Drying rack
Hand soap
Handheld steamer
Laundry basket
Laundry detergent
Multisurface cleaner
Paper towels
Sponge
Swiffer
Toilet paper
Tool kit
Trash bags
Vacuum
Now that you're well equipped with everything you need to furnish a brand new apartment, it's time to find the perfect apartment to move into! Luxury Living Chicago can help you find your dream Chicago apartment. Connect with us today to start your search!
Looking for a more extensive guide for furnishing your apartment? Follow the link below!

Follow Us on Social
YOUR INSIDE LOOK AT WHAT'S NEW ON IG
View on Social
About Us
At Luxury Living, we define "luxury" as a quality of life. Luxury living may mean having a home-office with breathtaking views from your apartment's floor-to-ceiling windows, or being within walking distance to your favorite restaurants and activities. Whatever luxury means to you, let us help you find it.
Learn More
Contact Us