The Saint Grand: Streeterville's Newest Mixed-Use Development Breaks Ground
January 19, 2023 | By Lindsay Smith
Reading Time: 2 Minutes
Luxury Living and our co-development partners Mavrek Development, GW Property Group LLC, and Double Eagle Development held a groundbreaking ceremony and rendering reveal for The Saint Grand, a mixed-use luxury apartment development. We were joined 2nd Ward Alderman, Brian Hopkins, and Deputy Mayor, Samir Mayekar.  
The Saint Grand Groundbreaking
At the groundbreaking event, attendees got a first look at the interior and exterior of The Saint Grand, which will include 248 luxury apartments, 45,000 square feet of office space, and 7,500 square feet of street-level retail on the northeast corner. This new Streeterville development is within walking distance to Lake Michigan, as well as plenty of dining, shopping, and entertainment offerings along Michigan Avenue.
Chicago Deputy Mayor of Neighborhood and Economic Development, Samir Mayekar, stated that "This will be the first multifamily property to deliver in Streeterville since the pandemic. The future is bright to invest in Chicago and to invest in this neighborhood."
About The Saint Grand
The Saint Grand will offer a variety of residential options, from studios to two-bedrooms, with an emphasis on in-unit workspaces and private outdoor space to accommodate post-pandemic preferences. The development also features luxury amenities, including an innovative package receiving service, a modern coworking lounge, fitness center, and an outdoor pool and deck.
In addition to its residential offering, The Saint Grand features two floors of Class-A office space located at the top of the development. This office space will be fully equipped to provide companies with a modern and integrated work environment, including the latest post-pandemic health and safety elements. Office tenants will also have access to all building amenities as an added benefit.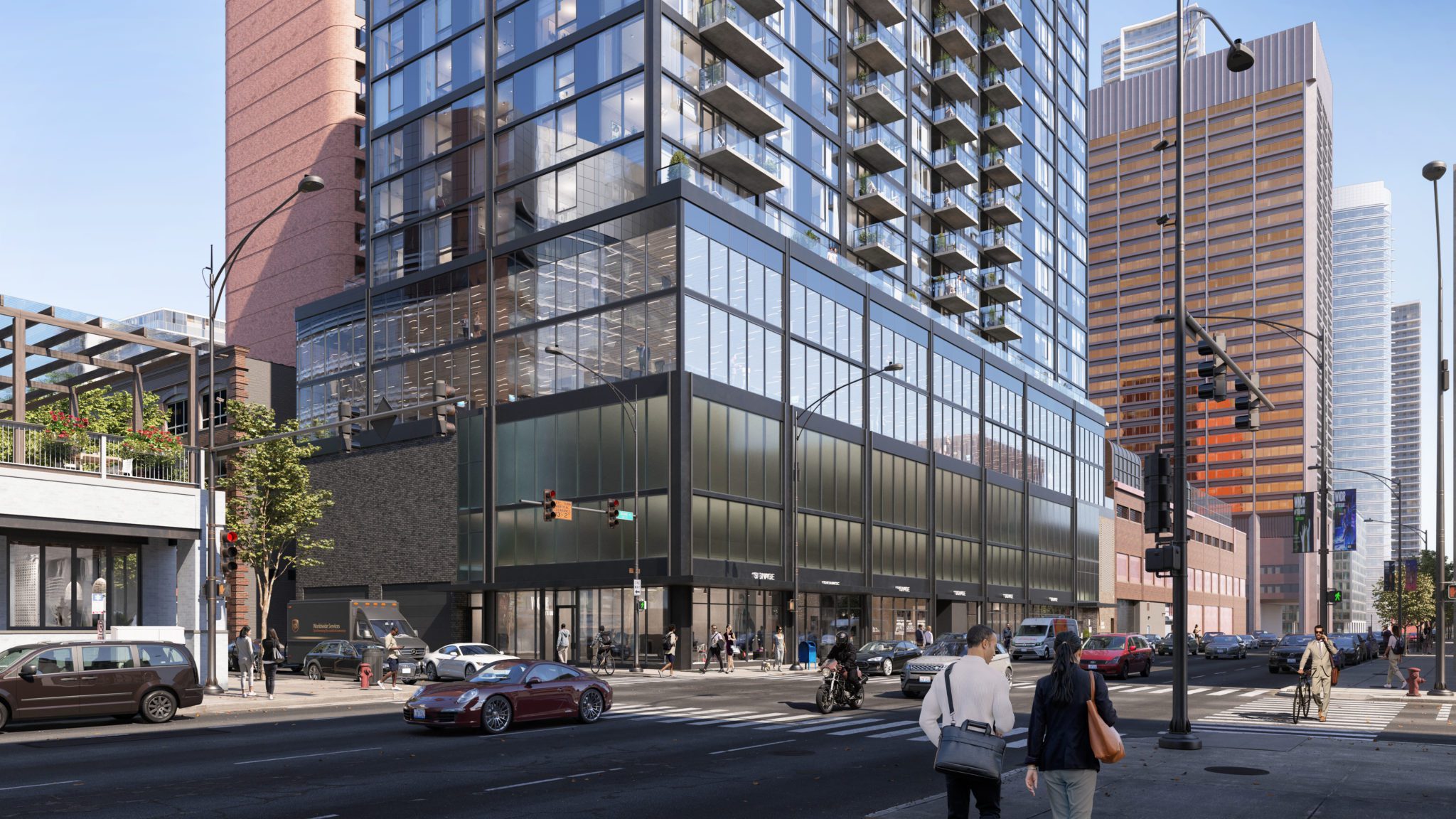 The Saint Grand
218 E Grand Ave, Chicago, IL, USA
Streeterville apartments
Construction is well underway at The Saint Grand, with office tenant build outs expected late 2023 and residential units to deliver in early 2024. For more information about The Saint Grand, click the link below:

Follow Us on Social
Apartment Experts
Spend less time apartment hunting, and more time living. Luxury Living is a complimentary service to make your apartment search easier, and even fun. Whether you're new to the city or simply in need of a change, we are here to help.