Finding Luxury Apartments in the Chicago Suburbs
January 18, 2023 | By Gabrielle Gresge
Reading Time: 2 Minutes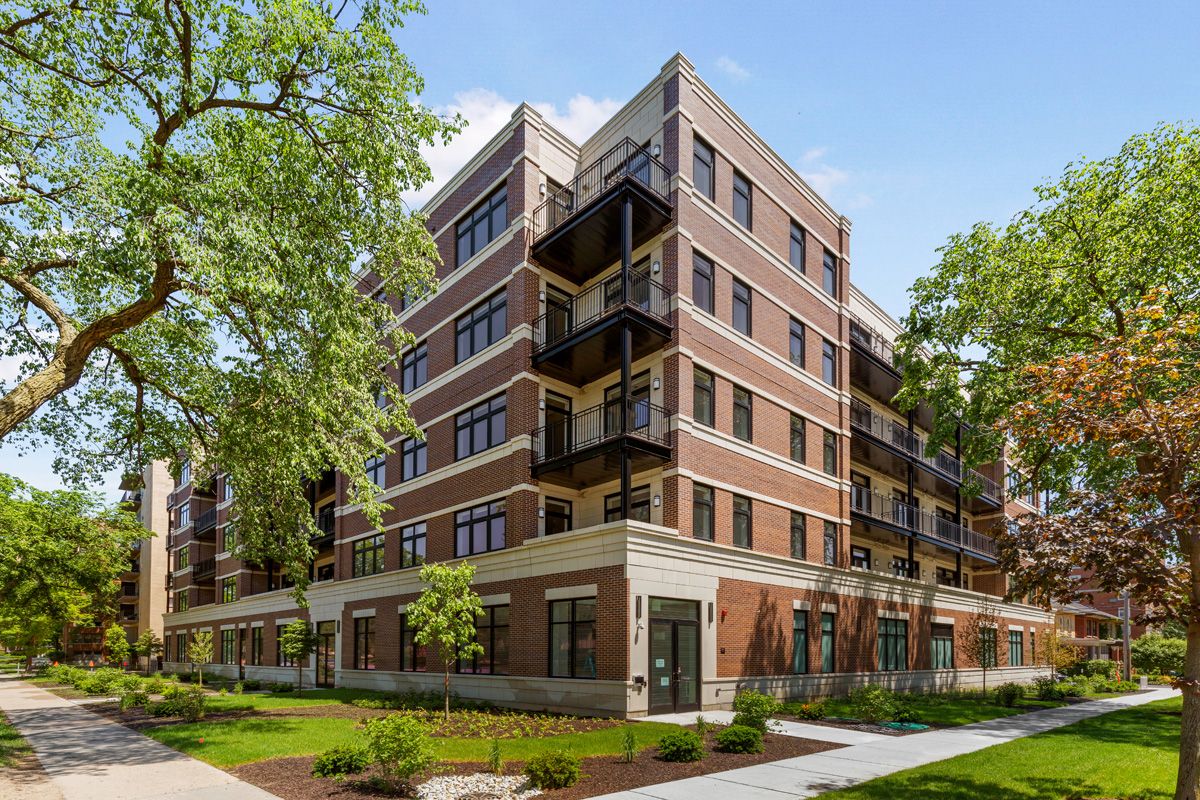 With a metropolitan population of 9.5 million, Chicagoland (as locals call the surrounding suburbs) is a unique, dynamic place to call home. With access to city proper through the area's extensive regional transit system, Chicago's surrounding towns play host to expansive natural areas and plenty of homey communities to explore.
Home to an appealing mix of natural areas like the Emily Oaks Nature Center and cultural outposts like The Actors Gymnasium, the suburbs combine a small-town community with city access and luxuries. And with plenty of options for high-end living, the suburbs could make for the perfect place to call home – especially for families looking for more space for their budget.
If this mix of offerings sounds like a fit for your lifestyle, read on for luxury apartments in the suburbs.
Explore These Luxury Apartments in Chicago's Suburbs
8000 Lincoln Ave | Skokie, IL
Highpoint is an excellent option to bring your suburban living to the next level. Nestled in downtown Skokie and minutes from city-bound transportation offerings, the newly-built complex boasts hotel-like amenities such as a golf simulator, library and dog spa. The (literal) crown jewel of Highpoint at 8000 North, though, is its expansive rooftop deck that overlooks a panoramic view of Chicago's skyline: a perfect metaphor for how life as a resident blends urban comforts with suburban community.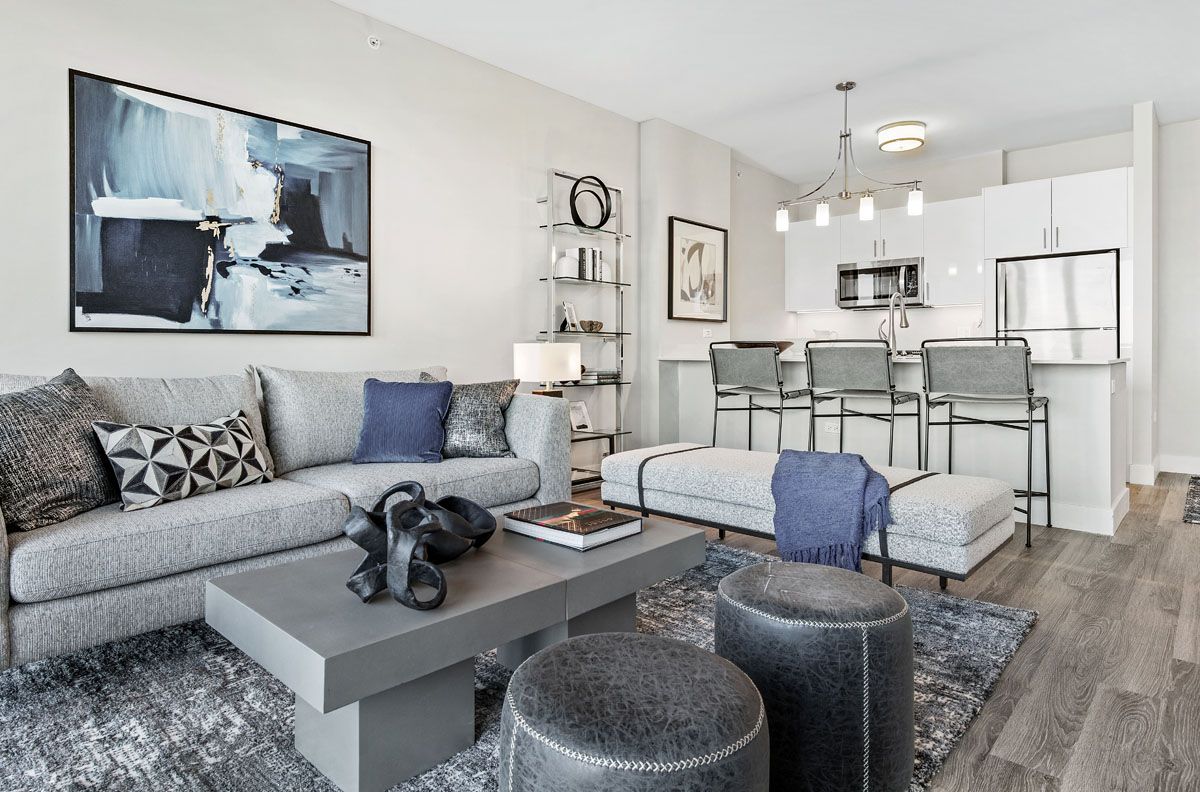 1555 Ridge Ave | Evanston, IL
Situated in lively Evanston, play host to condo-like amenities such as high-end finishes, heated garage parking (goodbye, cold morning walks!) and a fitness center.
7215 District Ave | Lincolnwood, IL
District 1860 in Lincolnwood is a brand-new building that features thoughtfully-designed floor plans complemented by incredible communal spaces such as a rooftop terrace (complete with dog park!), putting greens and bocce ball, and fitness center. This complex will also feature retail spaces, putting convenience at residents' fingertips.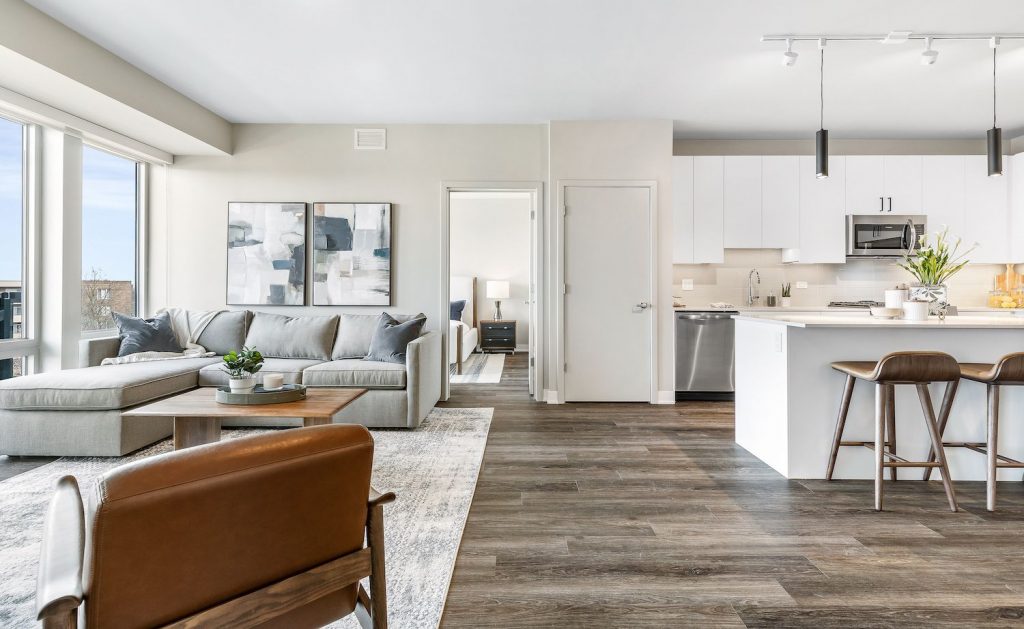 435 Madison Street | Oak Park, IL
Maeve on Madison offers residents a vibrant community, excellent amenities, and contemporary design. With thoughtfully designed apartments ranging from studios to two-bedrooms, Maeve on Madison provides spacious layouts, high-end finishes, and modern conveniences such as in-unit laundry facilities.
The property's proximity to public transportation, including the Oak Park Metra station and CTA Green Line, ensures easy access to downtown Chicago. With a professional management team dedicated to residents' satisfaction, Maeve on Madison promises a luxurious living experience in an ideal Oak Park location.
Highpoint at 8000 North
8000 North Lincoln Avenue, Skokie, IL, USA
Luxury apartments in Chicago's suburbs
District 1860
4500 West Touhy Avenue, Lincolnwood, IL, USA
Luxury apartments in Chicago's suburbs
The Residences at 1555 Ridge
1555 Ridge Avenue, Evanston, IL, USA
Luxury apartments in Chicago's suburbs
District 1860
7215 District Ave, Lincolnwood, IL, USA
Lincolnwood apartments
Maeve on Madison
435 Madison Street, Oak Park, IL, USA
Oak Park apartments
If you want to take the next step towards suburban luxury living, follow the link below or reach out to our team of experienced professionals today.
Follow Us on Social
Apartment Experts
Spend less time apartment hunting, and more time living. Luxury Living is a complimentary service to make your apartment search easier, and even fun. Whether you're new to the city or simply in need of a change, we are here to help.