Celebrate New Year's Eve in Chicago
December 12, 2017 | By Lauren Schechtman
Reading Time: 3 Minutes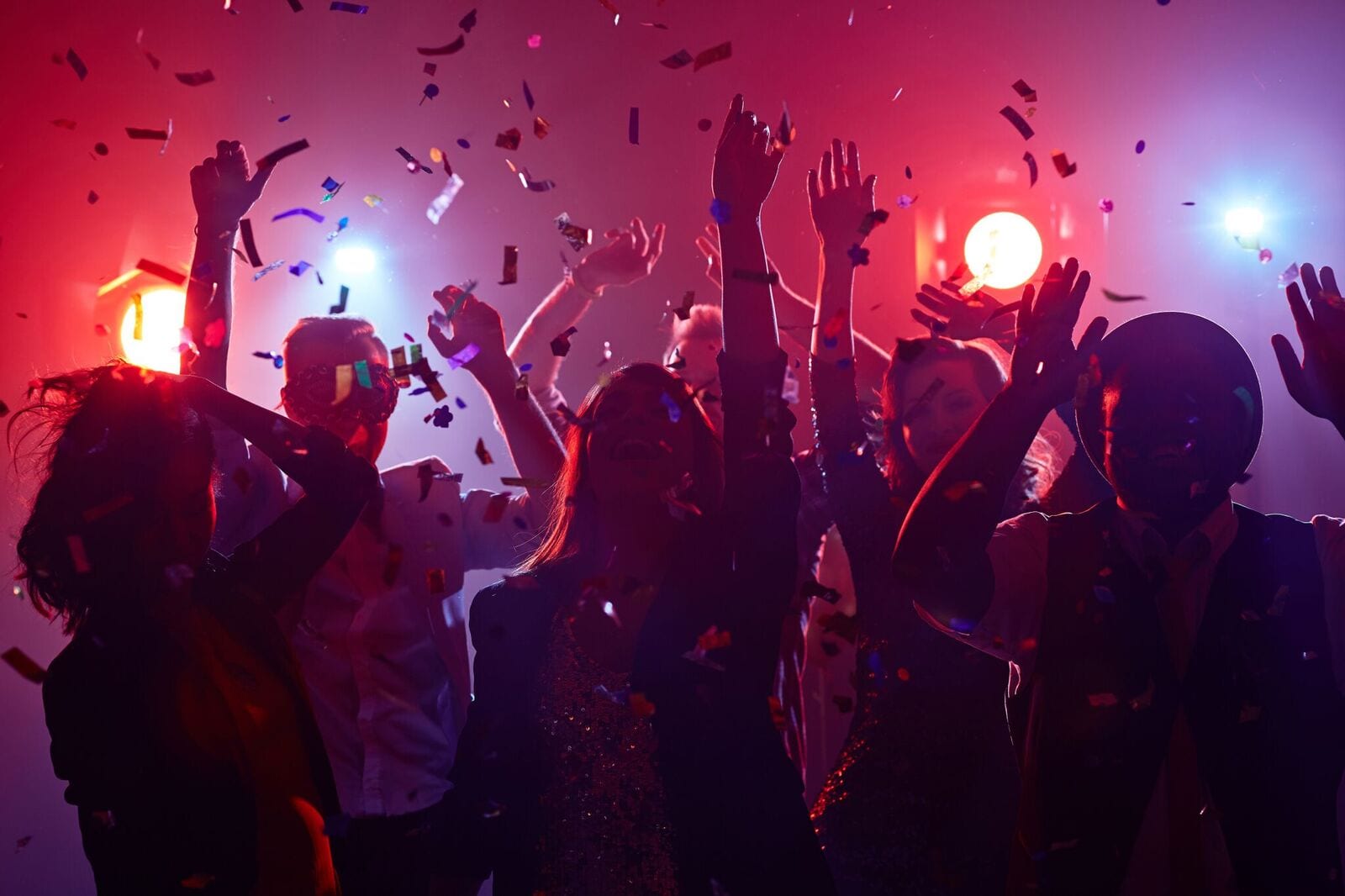 With over 10 years of experience helping our clients find homes in Chicago, we can say confidently it is one of the best cities to live in the country!
Living in downtown Chicago around the holidays is an exciting time, especially around New Year's Eve.
There's no better way to ring in the New Year than in the Windy City. With fireworks, concerts, parties, speakeasy cruises, galas, and bar events, New Year's Eve in Chicago is the perfect event for everyone.
Unfortunately, the star will not be dropping in Chicago this year, but there are still a wide array of celebratory options to make this New Year's your best yet. Since there are so many great options for celebrating, we've put together a list of the best New Year's Eve celebrations in Chicago.
Big Night Chicago
Big Night Chicago is a glamorous New Year's celebration at the Congress Plaza Hotel in the Loop.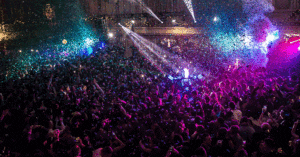 Put on your best party outfit and enjoy an open bar, food buffet, multiple party rooms, and nine musical acts with over 3,000 other people.
For a more exclusive experience, buy a Velvet Rope ticket and experience a seated dinner with upscale food and beverage options and a private musical performance.
Brew Year's Eve
For a more relaxed setting, Brew Year's Eve is held at Architectural Artifacts in Ravenswood. This event serves over 25 craft beers with live music and hor d'oeuvres. The late-night pizza buffet makes this celebration a dream for the more relaxed beer lover.
This party also has a charitable aspect, a portion of the proceeds go to the Grant Park Conservancy, which ensures Grant Park can adapt and change as the park passes through the generations. This includes landscaping, cultural events, and environmental protection.
Chicago Resolution Gala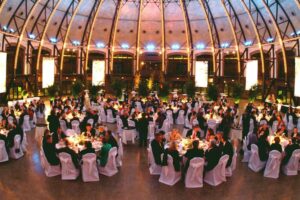 Get the best view of the midnight fireworks at the Chicago Resolution Gala at the Aon Grand Ballroom at Navy Pier. This 21+ event features an open bar, food, and a live DJ.
The Grand Ballroom offers views of the fireworks from the comfort of inside with the beautiful panoramic views of Lake Michigan and the magnificent midnight fireworks.
Rock Around the Clock
Head to the Hard Rock Cafe for Rock Around the Clock. This event with over 800 guests is located in the heart of Chicago's nightlife, River North. Enjoy an appetizer buffet and a four-hour open bar with music pickings of the official Chicago Bulls DJ, DJ Metro.
The multi-genre party will include hip-hop, house, old school, retro, and top 40 music. Party favors will be handed out before midnight so guests can celebrate the New Year in style.
A Night in Disguise
A Night In Disguise is a masquerade themed New Year's celebration at Fremont in River North. With an open bar, champagne fountain, and hor d'oeuvres, this party is guaranteed to be a night to remember.
Dance the night away with an all-night DJ set party. The masquerade theme makes this party one of the most unique in Chicago, so make sure to find the best mask to go with your New Years outfit.
Speakeasy Cruise
Ring in the New Year on Lake Michigan, with this blast from the past speakeasy party by Mystic Blue. Enjoy a four-course dinner buffet followed by a top-shelf open bar to celebrate this prohibition-themed cruise.
The event is black tie/roaring 20's dress, so don't forget to put on your best flapper dress or vintage suit. When midnight rolls around, this cruise provides a gorgeous view of the New Years fireworks against the city skyline.
If you're in the market for a new Chicago apartment or condo and want to enjoy our city's best winter celebrations, click the link below!

Follow Us on Social
Apartment Experts
Spend less time apartment hunting, and more time living. Luxury Living is a complimentary service to make your apartment search easier, and even fun. Whether you're new to the city or simply in need of a change, we are here to help.