Things To Do in Downtown Chicago This Fall
October 7, 2016 | By JD Eaton
Reading Time: 3 Minutes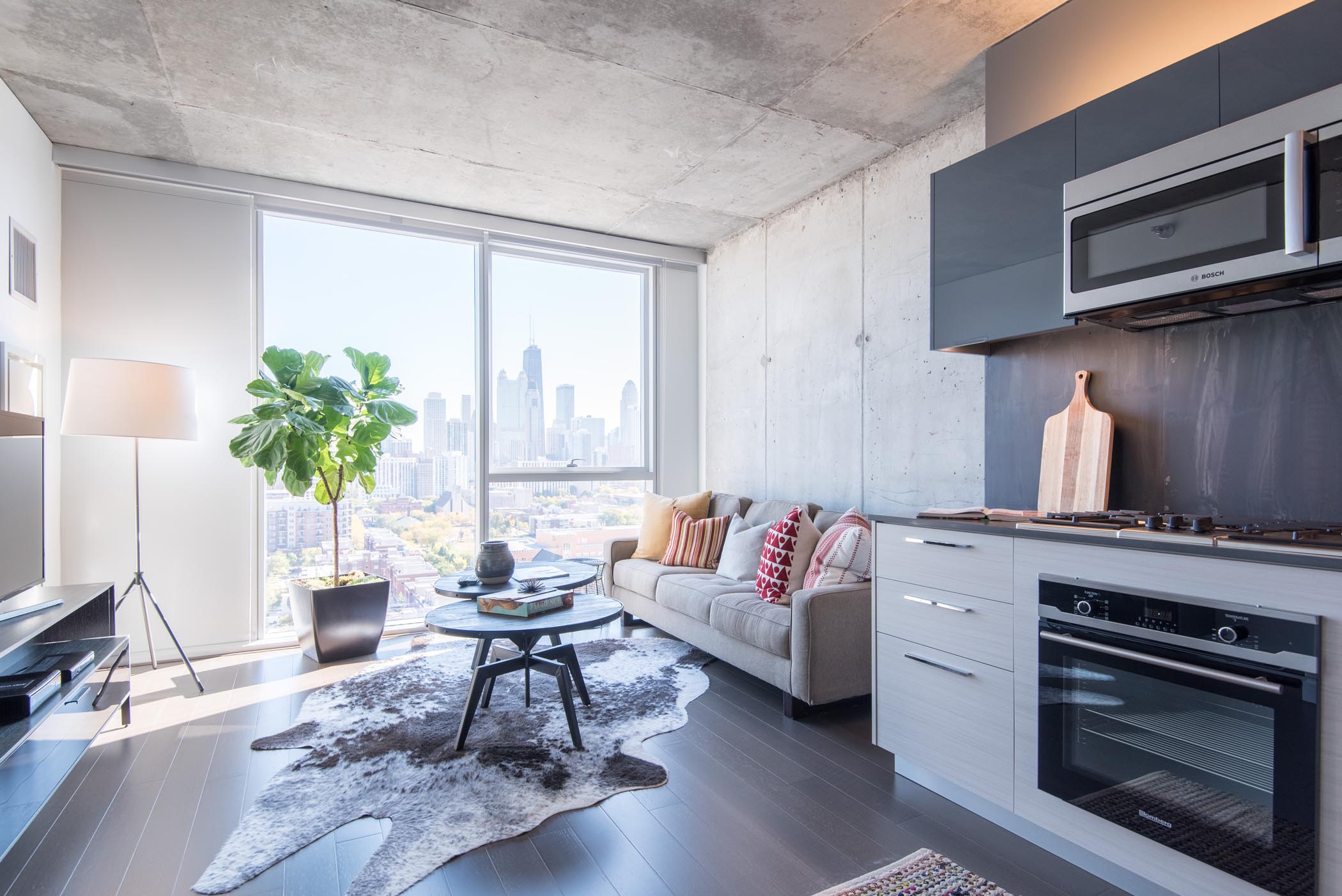 While summer in Chicago can't be beat, fall in Chicago might come pretty close. Between all of the festivals and football to watch, it's easy to stay busy and ignore the looming winter. We have sifted through fall calendars and selected our top five things to do this season:
1. Wine Riot
October 14-15
Held in the West Loop's VenueOne, Wine Riot offers an all-access pass to 250 new wines. With two parts education and one part revolution, Wine Riot has reinvented "wine tasting" for the thirsty and curious. Grab a glass and hit the floor — it's you unleashed against 250 wines from across the globe. You can select a theme, like Chardonnay, or pick a region, no matter your route, Wine Riot promises that "all roads lead to victory." Download the app while tasting to "like" or "love" each wine to remember your favorites and learn where they can be bought for you to take home.
2. The Lindberg Pumpkin Patch
 Opens September 15
Chicagoland has many wonderful family-friendly pumpkin patches and cider mills to visit this fall, but this year we've chosen the Lindberg Pumpkin Patch. Expect the usual suspects: a 7-acre corn maze, petting zoo, wagon rides, and a playground of inflatable rides. However, Lindberg Pumpkin Patch is home to the world's largest pumpkin and it's not every day that you see a pumpkin over ten feet tall. Another great addition is Wanda's Workshop, where kids are taught  hands-on, how-to lessons on topics such as pumpkin carving, taffy-apple making and scarecrow stuffing. The trip out to Caledonia is sure to be worth it- especially if you bring home some fresh cider donuts.
3. Chili Fest
October 22-23
If you love to tailgate, you'll love this event. Come watch football, eat chili, drink craft beer, and enjoy tailgate entertainment, games, and music. At 218 W. Ohio, Chili Fest Chicago brings together the city's best vendors in an outdoor party setting. Tickets are being sold individually for Saturday and Sunday, depending on your football preferences. Get the full scoop here.
4. Mac & Cheese Festival
November 5
While this dish should be celebrated all year round, the Mac & Cheese festival is still a newcomer to Chicago. The third annual event will be held at the UIC Forum located at 725 W. Roosevelt Rd for lunch (12-3) and dinner (6:30-9:30). Tickets will get you unlimited mac & cheese samples and drink tickets for beer and spirits. Over 60 restaurants will be competing for the Golden Noodle, so this is the perfect time to find your favorite cheese and noodle dish in the city.  Buy tickets and learn more here.
5. Cheer on the Cubs
Hopefully Through October
The Cubs have officially made it to the post-season and most of Chicago is pretty happy about that. Last year, we rounded up the best bars in Wrigleyville to cheer on the Cubbies and the list still stands strong. Pull up a stool and enjoy the excitement. Go Cubs Go!
Have another suggestion for us to visit this fall? Leave it in the comment section below!
Editor's Note: This post was originally published in September 2015 and has been updated for freshness, accuracy, and comprehensiveness. 
Follow Us on Social
YOUR INSIDE LOOK AT WHAT'S NEW ON IG
View on Social
About Us
At Luxury Living, we define "luxury" as a quality of life. Luxury living may mean having a home-office with breathtaking views from your apartment's floor-to-ceiling windows, or being within walking distance to your favorite restaurants and activities. Whatever luxury means to you, let us help you find it.
Learn More
Contact Us