What Are Private Entrance Apartments?
December 5, 2020 | By Lauren Bozarth
Reading Time: 2 Minutes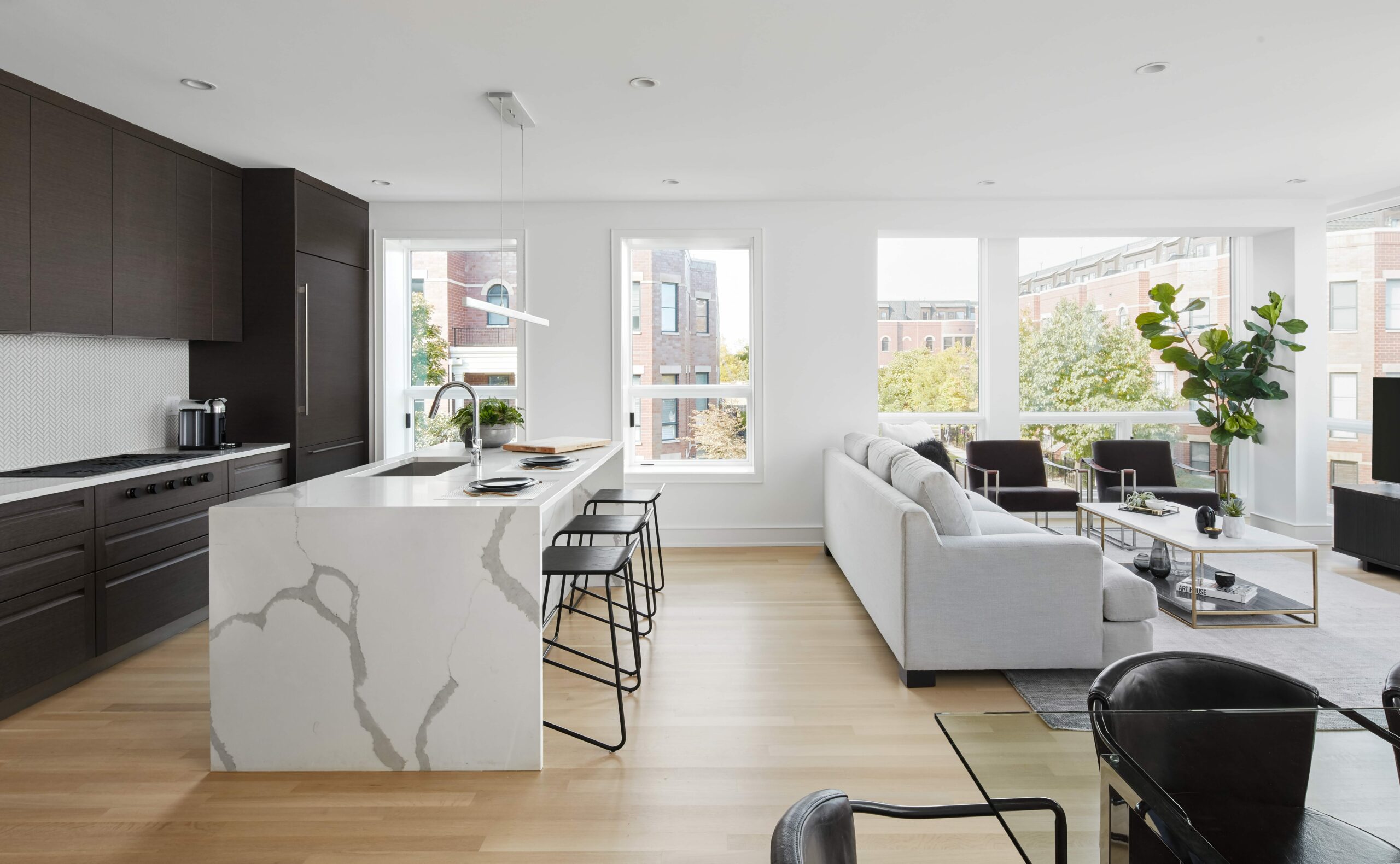 When it comes to big city living, privacy can feel like a luxury.
If you're considering moving into an apartment in the Windy City, but still want to prioritize a sense of your own space, consider looking into private entrance apartments.
The Benefits of a Private Entrance
Private entrances apartments are a hot commodity in large metropolitan areas. Access to a private entrance increases the property's value and the resident's enjoyment of the space.
Private entrances grant residents access to their unit without having to share stairs, elevators, or hallways with others. When returning to and from home, people don't have to worry about running into strangers or making small talk with neighbors.
Residents of private entrance apartments also have a greater sense of living in a stand-alone unit. While they may still share walls with neighbors, exclusive entrances promote greater privacy than traditional apartment units.
Many private entrance apartments offer patio space for extra room and outdoor activities.
Having access to a private entrance also makes greeting guests or receiving deliveries easier. People and packages can come directly to your unit.
Where to Find this Information
How do you know if the apartment building your browsing has a private entrance?
If the unit has a private entrance, chances are the listing will clearly highlight this property feature. Private apartment entrances are a huge selling point for both buyers and sellers. Not many apartment units in a big city offer this perk.
Experienced brokers can also help streamline your hunt to find private entrance apartments with their extensive knowledge of the area and current listings.
Luxury Living Apartments with Private Entrances
If you're eager to get your hands on a private entrance apartment, consider scheduling a tour at Norweta at 2611 N Hermitage in the Lincoln Park neighborhood.
This residential apartment development provides a unique take on city living, with rental properties privately tucked away, and multiple units offering private entrances.
Additionally, residents have full access to the courtyard and garden, cozy fire pits, grilling areas, resort-style pool, 24-hour fitness center, sports court, climbing wall, hammock park, and more.
Each unit at Norweta boasts European-style kitchens with top-of-the-line appliances and solid quartz countertops with individualized tile backsplashes, as well as spacious layouts. Connect with one of our team members to find out more information on Norwetta or private entrance apartments.
Follow Us on Social
Apartment Experts
Spend less time apartment hunting, and more time living. Luxury Living is a complimentary service to make your apartment search easier, and even fun. Whether you're new to the city or simply in need of a change, we are here to help.