What is the Gold Coast Historic District in Chicago?
December 4, 2018 | By Luxury Living Chicago Team
Reading Time: 2 Minutes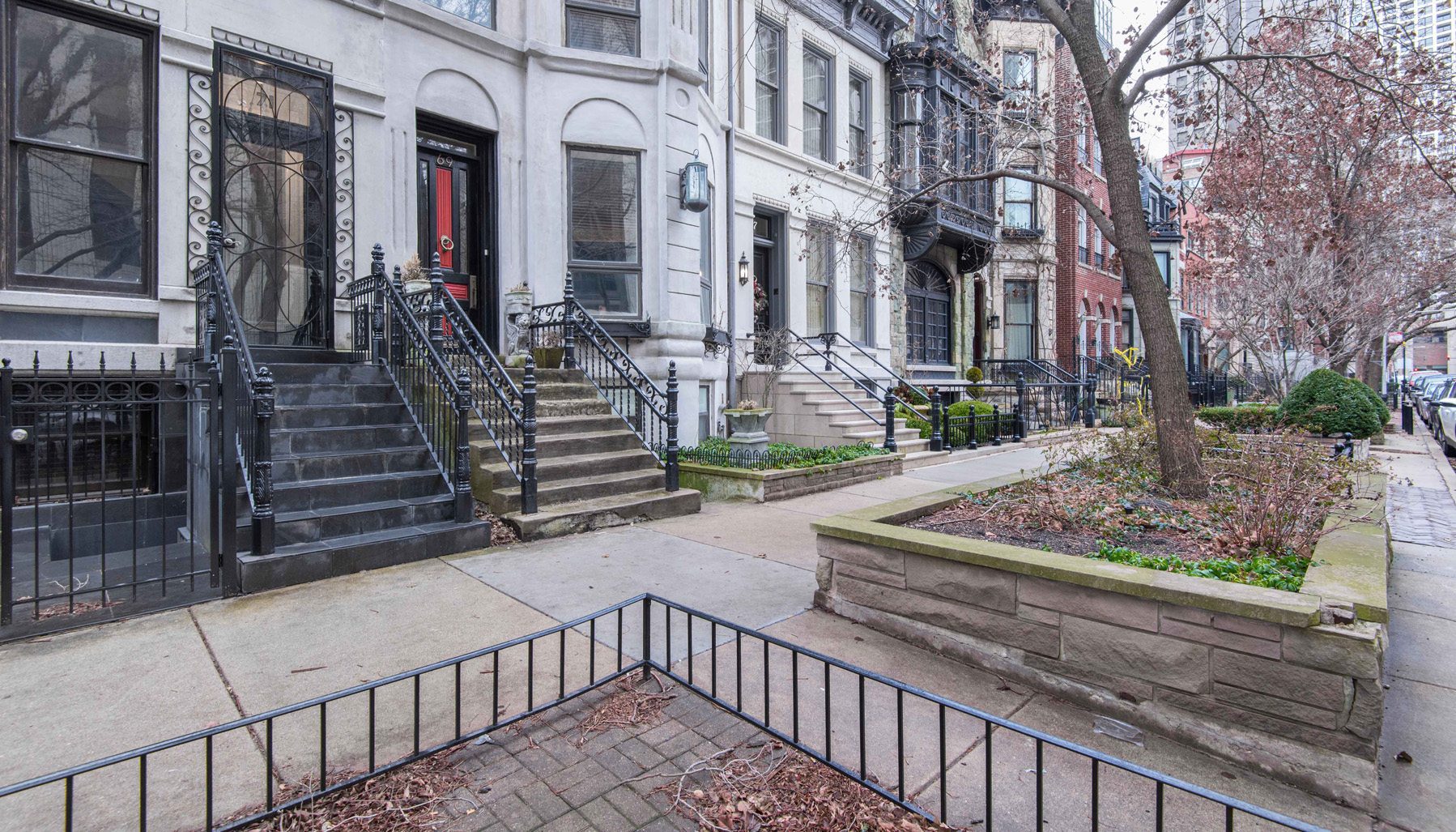 On the north end of downtown Chicago, the Gold Coast Historic District in Chicago was added to the National Register of Historic Places in 1978. The history of the neighborhood goes back to 1882 after the Chicago Fire, when millionaire Potter Palmer moved to the area. At that point it was mostly swampland, which Palmer filled in and formed Lake Shore Drive. With the development of Palmer Mansion, a forty-two room home designed by Henry Ives Cobb and Charles Sumner Frost, other wealthy Chicagoans followed suit by moving into the wealthy neighborhood.
Historical landmarks within the Gold Coast include Astor Street District, James Charney House, and Madlener House. The neighborhood also offers other impressive buildings, such as the  Archbishop's Residence,  Wrigley Residence, and the original Playboy Mansion. A sunny day would be well spent wandering through Astor Street, Burton Place, and North State Parkway, to admire the historical architecture.
From fine dining to world-class shopping, the Gold Coast historical district in Chicago has something for everyone to enjoy. In the city's warmer months, residents will head to Oak Street beach for lunch at the cafe or a swim in Lake Michigan. Some of the city's most upscale shopping can be found along Oak Street, including: Hermes, Barney, Jimmy Choo, Tory Burch, and more. The neighborhood's Restoration Hardware is a must-visit store, in a building originally built in 1914, with six floors providing not only retail, but also a coffee and pastry shop, rooftop park, performance stage, and wine bar.
If you're in the neighborhood to eat, restaurants in the Gold Coast range from the original Gibson's Bar & Steakhouse location to newer, trendy spots like Fig & Olive. There are many popular Gold Coast restaurants, including Nico Osteria, and Le Colonial Chicago, and 360° Chicago.
The Magnificent Mile shopping district along Michigan Avenue is packed with over 460 retailers and two shopping centers: 900 North Michigan Shops and Water Tower Place. From big names like Apple, Nike, and American Girl, to luxury brands such as Cartier and Fendi, you can find just about anything you're shopping for in this neighborhood.
Ready to see what it's like living in the Gold Coast Chicago? Explore luxury apartments by clicking the button below.

Follow Us on Social
Apartment Experts
Spend less time apartment hunting, and more time living. Luxury Living is a complimentary service to make your apartment search easier, and even fun. Whether you're new to the city or simply in need of a change, we are here to help.