Why the West Loop Neighborhood is an Amazing Place to Live
August 7, 2020 | By Luxury Living Chicago Team
Reading Time: 3 Minutes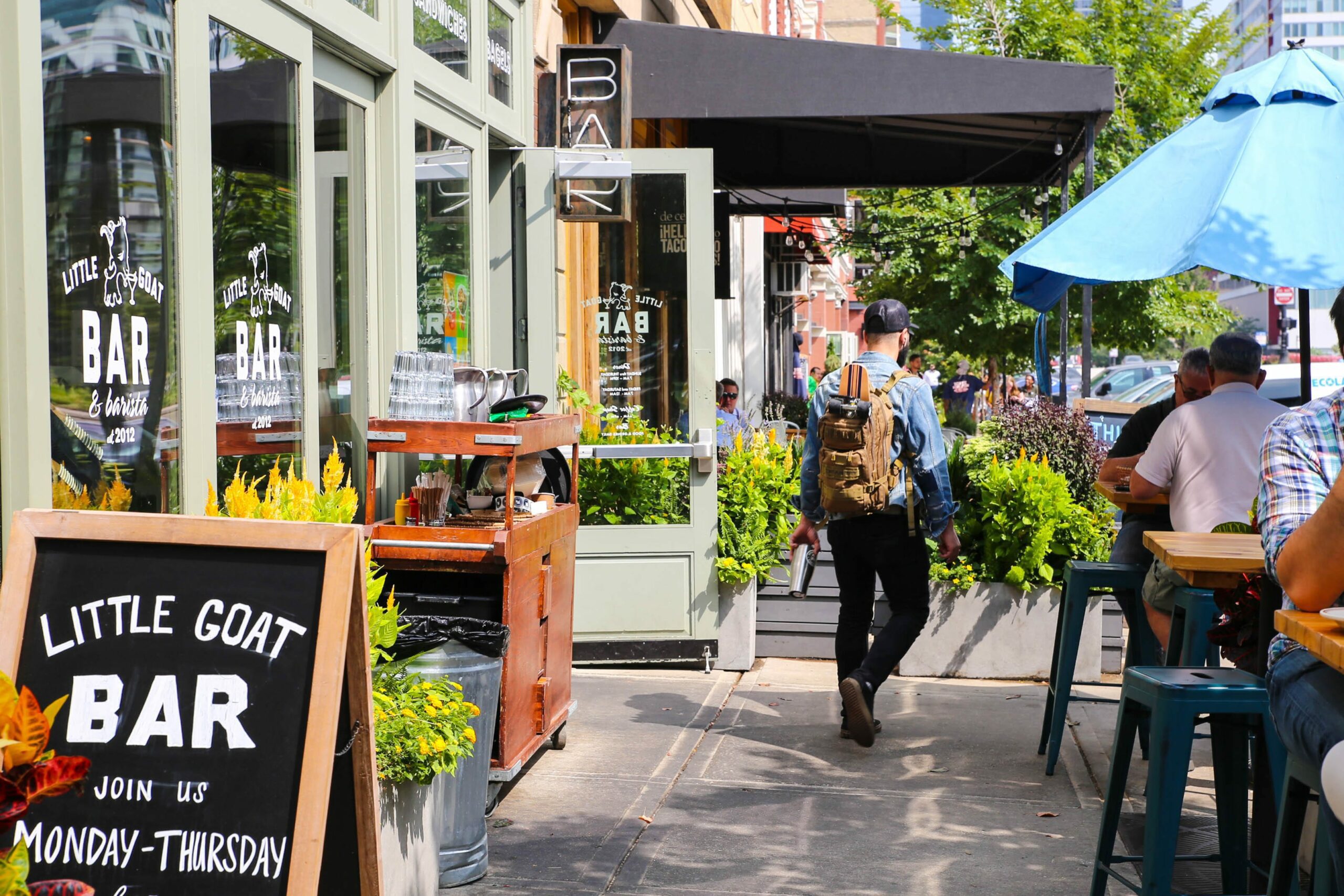 In recent years, the West Loop neighborhood has become one of the hottest spots to live. From incredible dining to brand new luxury apartments, this area offers an unbeatable living experience.
Discover all the ways this bustling area ensures comfortability and security for residents and visitors alike.
West Loop, Chicago, truly offers the ultimate convenience. Residents find themselves right in the middle of everything they may want and need.
The happening neighborhood is known for being an extremely walkable neighborhood, making it easy to get places on foot.
Stroll along Randolph Street, frequently referred to as 'Restaurant Row', and you will find some of the Windy City's best dining options, trendy boutiques, and high-end retailers.
If you are venturing outside West Loop, the area provides easy access to the downtown 'Loop' and nearby neighborhoods.
What to Keep in Mind
While the West Loop has various organizations and efforts to maintain safety throughout the neighborhood, there are always precautions individuals can take for increased security.
Whether it's day or night, always remain aware of your surroundings.
If you have a car, do not leave valuables in your vehicle and make sure always to lock your doors and roll up the windows.
When walking around the neighborhood after hours, stay on well-lit paths, remain attentive, and leave your earbuds at home.
You can also check out these apps designed to help keep you safe when walking home at night.
West Loop Apartments
Recently, West Loop has welcomed multiple new buildings to the neighborhood.
Check out a few of our favorite new West Loop apartments:
The Jax – 1220 West Jackson – The Jax West Loop apartments feature in-demand amenities such as a rooftop terrace, lounge, and state-of-the-art fitness center. The Jax mixes modern design with vibrant lifestyle features that integrate to create the optimal living experience for West Loop Chicago renters. The Jax is within blocks of Chicago public transit and surrounded by parks, boutiques, and famous West Loop restaurants and dining hotspots.
Milieu– 205 S Peoria Street – Milieu is all about creating the ideal living and social environment for its residents. Through conveniences and services, this building aims to go above and beyond traditional apartment living. Some of the impressive amenities include an on-site concierge team, well-appointed community spaces, and an expansive dog run. 
The Mason– 180 N Ada Street – These jaw-dropping apartments are designed with vintage and industrial-inspired aesthetic and built with high-end amenities for a modern lifestyle. Building amenities include on-site doorman and maintenance services, fully-enclosed garage parking, 24/7 Luxer One package system, and more.
727 W Madison– 727 W Madison Street- This 492-unit skyscraper claims the title as Chicago's tallest building west of the Kennedy Expressway. While sweeping city views is non-negotiable, this building also features a large sun terrace with a pool, spa, cabanas, and grilling station. Inside, you can find a fitness center with a yoga, barre, and pilates studio, private massage room, and high-speed Wi-Fi.
Take advantage of West Loop, Chicago safety, and all of the other benefits this Windy City neighborhood offers!

Follow Us on Social
Apartment Experts
Spend less time apartment hunting, and more time living. Luxury Living is a complimentary service to make your apartment search easier, and even fun. Whether you're new to the city or simply in need of a change, we are here to help.