2021 RoundUps: Our Best Apartment Blogs from 2021
March 7, 2022 | By Lauren Bozarth
Reading Time: 4 Minutes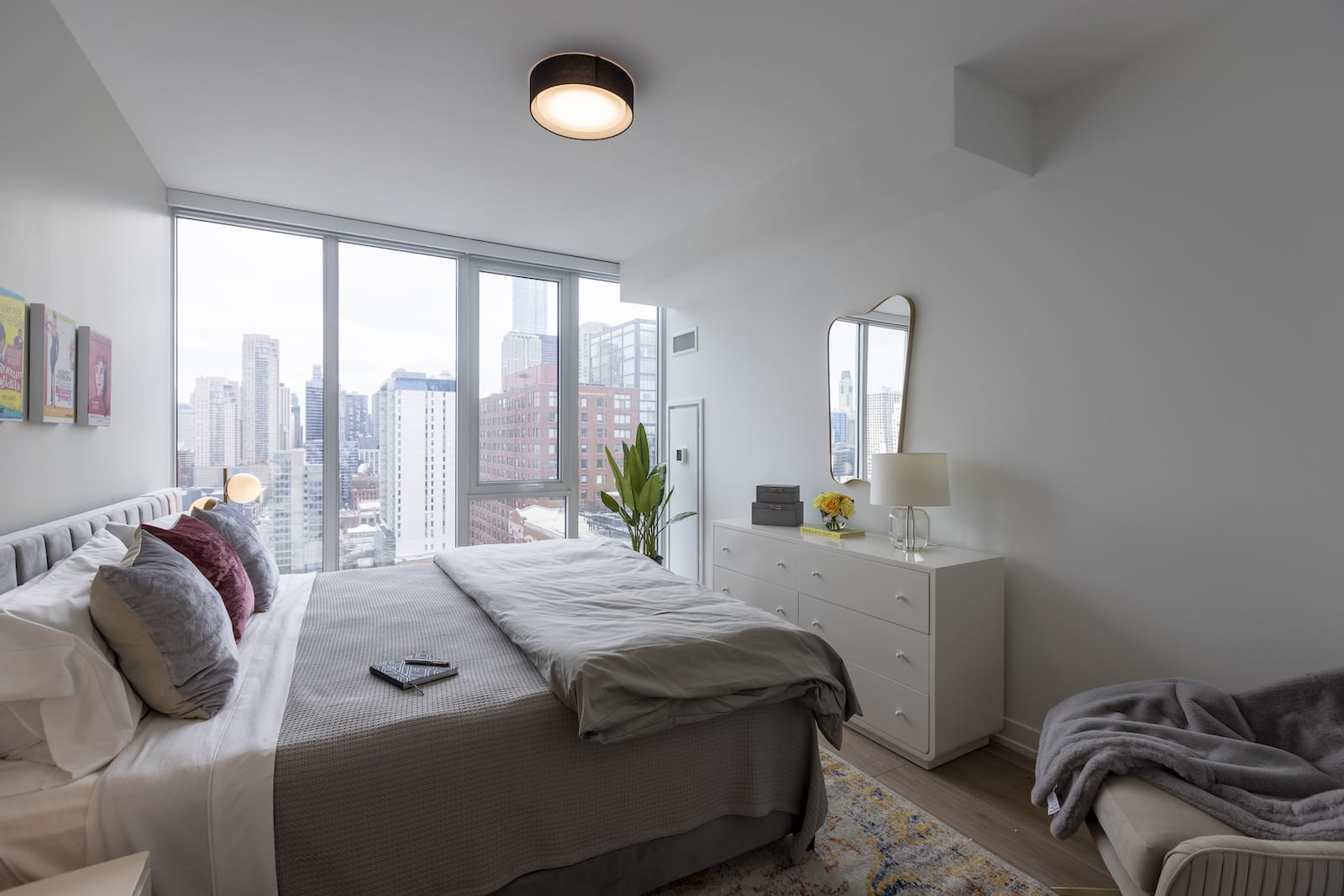 We released a lot of our best apartment secrets in 2021. From guidance on decorating your new place to strategic budgeting advice, we made sure that our blogs covered everything a homeowner or potential buyer may need to know. Check out the top tips from our best apartment blogs from the past year here:
1. Apartment Decorating Blogs
Making a space truly feel like home depends largely on how you decorate. While some find this step exciting, others see it as daunting.
However you're feeling about decorating, let us help in the process. We've compiled the best decorating advice for any apartment or any room within an apartment.
Whether you're struggling to maximize your small space or wondering how to best decorate your kitchen, we've got you covered. You can learn how simple adjustments can make a significant difference, such as positioning furniture or adding small finishes.
Finding an apartment design layout that meets your taste and needs is crucial, but with so many different choices out there, finding the right one may feel overwhelming.
Our design blogs walk you through the various design options to explore the pros and cons.
Whether you're wondering what a convertible apartment is or in need of a few small apartment design ideas, be sure to give this blog a read.
One of the many wonderful things about Chicago is its wide array of neighborhoods.
Within this sprawling city, you can find a handful of eclectic areas, each with its own unique look and feel.
If you're new to the Windy City or interested in finding a new place to live, this blog will help you learn more about the many neighborhoods.
You'll discover which communities are considered 'downtown,' which are popular for young professionals, and which known for their luxury living. Plus, you'll have the confidence to move forward and select the neighborhood that best suits your lifestyle.
While moving is an exciting endeavor, it's also a significant one. We want to help make your transition as smooth as possible.
In these blogs, we break down all of the questions and considerations that come with the moving process – from explaining how to transfer apartments to tips on deep cleaning your space before moving out. We also take a look at the best time to move in Chicago based on rental prices.
After reading these blogs, we're confident you'll be even more ready eager to start your move!
Saving and spending wisely is always important, but it especially matters when you're planning on moving.
Luxury Living Chicago has put together plenty of blogs that touch on various budgeting aspects.
We want to provide you with the best tips, including how to estimate your utility costs, knowing the difference between effective rent and actual rent, understanding what you can afford given your salary, and more.
Successfully figuring out your finances can help you make your home goals a reality.
As an ever-growing city, it's no surprise that new Chicago apartments are on the horizon.
If you're interested in being the very first person to live in a brand new unit within a brand new building, check this blog out. We've done our research to find you this year's most exciting new builds.
Whether you're seriously considering moving to a new place or just want to learn more, we've got the inside scoop on these buildings – from the jaw-dropping finishes to the highly anticipated amenities. Plus, you'll discover that new apartments are popping up all throughout Chicago, which means you can find one in the neighborhood that best fits your living needs.
Our team also took a look at our highest performing blogs that covered different aspects of Chicago living.
We wanted to know what people are interested in learning when it comes to life in the Windy City.
Our top blog focuses on the major companies headquartered in Chicago, which may be useful for someone looking to relocate here for work. Others favorite topics include the top apartment views in downtown, famous celebrity homes, the average square footage of downtown Chicago apartments, the best dog amenities in the city, and the pros and cons of having a car in the city.
Regardless of what Chicago questions you have, it is likely our team has written about the topic or would love to chat more with you about any other questions you may have.
While Luxury Living's blogs provide a plethora of insight and resources, we also know you may have some unanswered questions. If you are considering moving or need more guidance, be sure to connect with our licensed team. Each Luxury Living Chicago broker and leasing agent has the skills and experience to walk you through Chicago's renting and buying process. Reach out today!
Follow Us on Social
Apartment Experts
Spend less time apartment hunting, and more time living. Luxury Living is a complimentary service to make your apartment search easier, and even fun. Whether you're new to the city or simply in need of a change, we are here to help.