Luxury Living Chicago Realty Continues to Expand in 2022
March 3, 2022 | By Lindsay Smith
Reading Time: 3 Minutes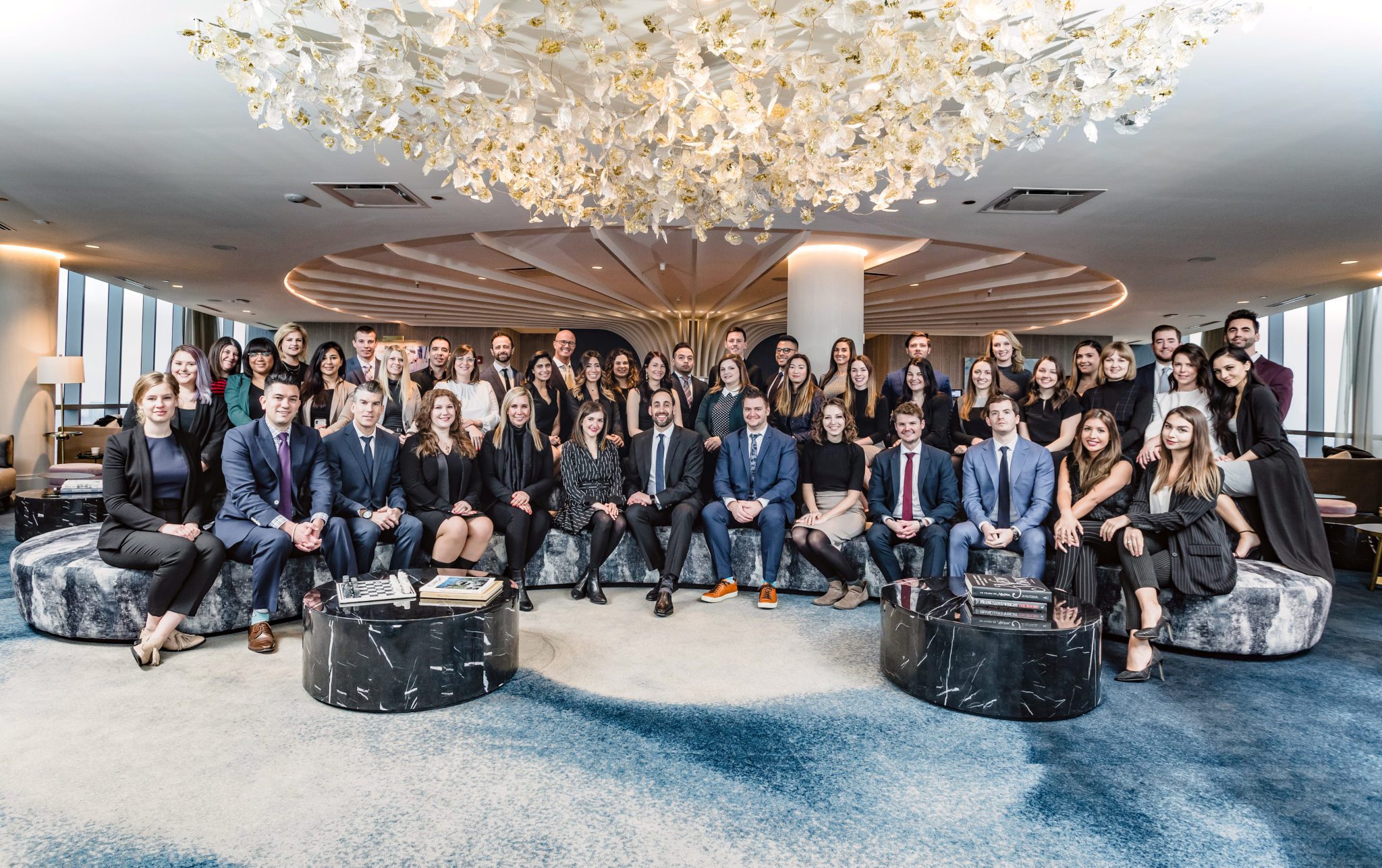 Despite the past two years of navigating the COVID-19 pandemic, the Luxury Living Chicago Realty team continues to expand and reach new milestones. From building out a brand new office in River North to adding on many additional new team members, our team has had a stellar past few years.
Not even the global pandemic could stop the Luxury Living Chicago Realty team last year. In 2021, the LLCR team was ranked in the top 5% for total sales volume throughout all of Chicago, with an average sale price of $685,000; also the highest average sale price in company history.
"Since the pandemic hit, we've leased more than 1,500 apartments and sold 150 condos or homes," said Luxury Living Chicago Realty CEO and Founder, Aaron Galvin. "Not only is that the most brokerage activity we've ever seen, but our average sale price also competes with the largest for-sale brokerage houses that focus on luxury sales. Our rental roots remain the best pipeline to grow our for sale division."
With the continued growth of Luxury Living Chicago Realty, the team also recently hired on a new Head of Agent Development, Christine Carr. With a plethora of experience in both real estate and coaching, Christine plans to assist in recruiting, developing, and retaining brokers.
"In my opinion, our firm is made up of the best brokers in Chicago," said Christine Carr. "They care about each and every client – both renters and buyers – with genuine compassion and a desire to make them feel at home. Since beginning my role it's been exciting to use my expertise to support all our brokers' talents. From increasing their social media presence, personal brand building, and growing their client base our brokers continue to raise not only their profiles but the profile and market share of Luxury Living Chicago Realty's brokerage business."
As our team continues to expand, we're also looking to add some new friendly faces to the mix.
The Luxury Living Chicago Realty team is made up of a wide range of real estate and business professionals with a variety of different backgrounds. We're a hard-working, easy-going, and fun group of individuals who love collaborating and providing top-notch results to our clients and customers.
A few years back, we created a list of core values that each of our team members and new hires embody, ultimately creating a successful and positive working environment. At LLCR, we hire individuals who exemplify Kindness, Team Player, Investment in the Vision, Solution-Focused Communication, and Dynamic Life Experience. For a deep dive into our core values, click here.
If you think you'd be a good fit for our team, don't hesitate to reach out to us today pr click the link below to view current job openings!
Follow Us on Social
Apartment Experts
Spend less time apartment hunting, and more time living. Luxury Living is a complimentary service to make your apartment search easier, and even fun. Whether you're new to the city or simply in need of a change, we are here to help.