7 Social Groups in Chicago to Join If You Just Moved In
January 17, 2022 | By Lauren Bozarth
Reading Time: 3 Minutes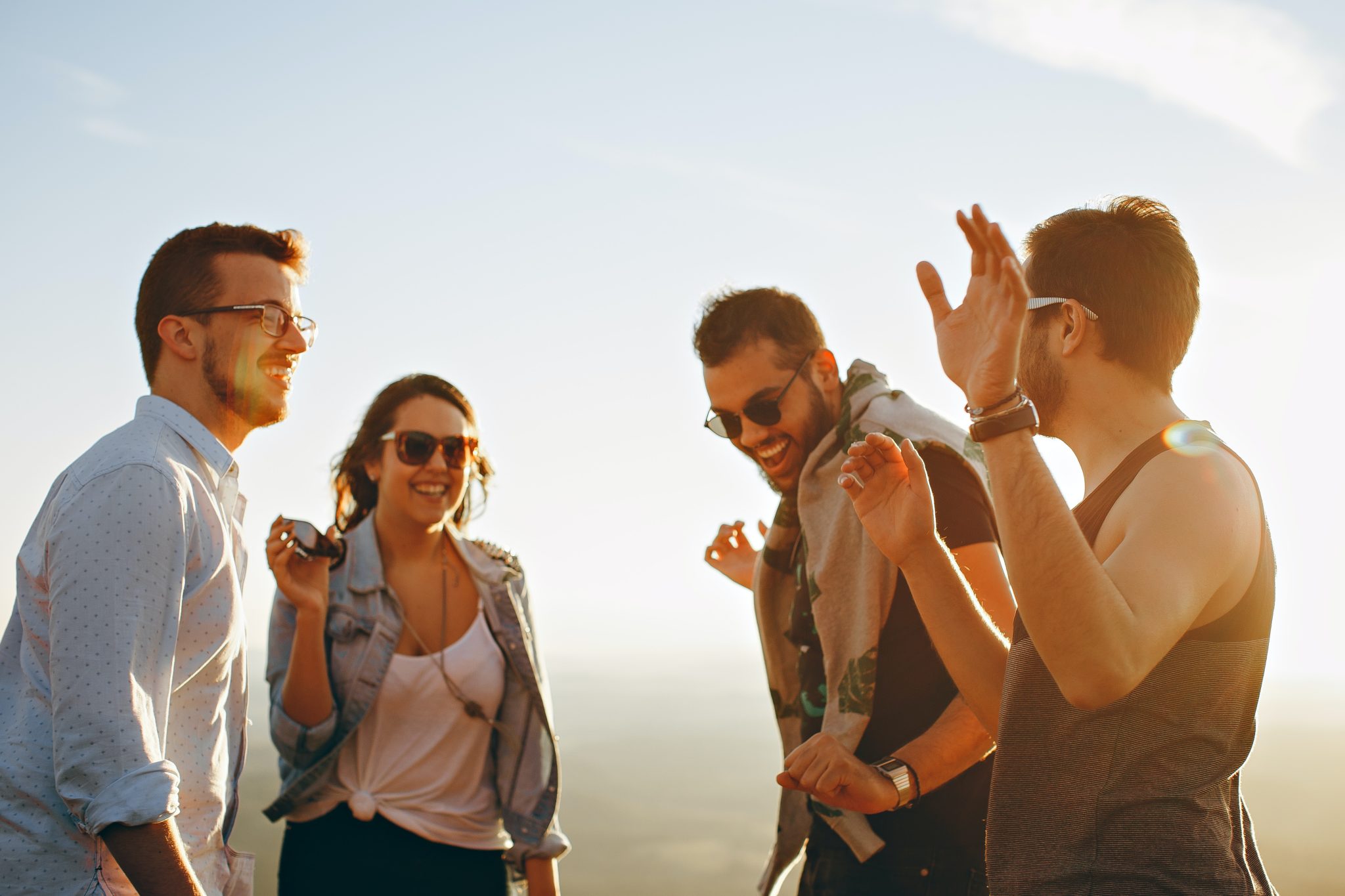 If you're looking to make new friends or new connections, there are plenty of social groups in Chicago to join.
Whether you're interested in a laidback, recreational sports team or a more formal group to begin professional networking, you really can find groups across the spectrum.
Meetup is a great place to start and an excellent resource to find groups that fit your interests nearby. 
Here's an overview of some of the different social groups you can check out:
7 Social Groups in Chicago to Join
Social – For those simply interested in the opportunity to hang out with some new people, joining a social group is a great move. There are many different social groups to fit your age or stage of life, from "Chicagoland's 20's and 30's Young Professionals" to "Singles Born in the Sixties." 
Career – Business-minded folks may be looking for more ways to connect on a professional level. If this is the case for you, rest assured there are plenty of professional happy hours and workshops that provide you the chance to meet people within your industry or industries you may be considering.
Books – If you'd prefer to connect with someone over a good read, consider joining one of the many book clubs. You can find clubs that focus on just about any genre you can imagine. J.K. Rowling fans may feel at home attending a Harry Potter book club, while others may enjoy a women's book club (with wine involved).
Health and Wellness – Those passionate about healthy living may appreciate social groups with this focus. You may want to check out a meditation group or one that offers physical and emotional support. 
Outdoors and Adventure – Chicago is a great place to explore, especially during the warmer months. You can find plenty of social groups centered around the outdoors, like a hiking group or one for travel enthusiasts. Enjoy the opportunity to take a day trip to the waterfront or the other scenic spots outside the city with new friends. 
Sci-Fi and Games – Games can easily bring people together, so naturally you can find social groups around this hobby. Whether you're an anime fan or a classic chess player, there are plenty of fun game-centered groups.
Pets – Furry friends also bring people together. If you and your animal are looking to connect with others, you can attend pet groups. Dog lovers can find groups for all types of breeds, and folks with other animals will also be pleased to know there are groups for just about any pet out there.
Take advantage of all the social groups in Chicago! If you're looking to move to a luxury Chicago apartment, Luxury Living Chicago can help. Connect with one of our experienced brokers today.
If you just moved to Chicago or are moving soon, click the button below for a breakdown of the top things you should know when moving to the Windy City!
Follow Us on Social
Apartment Experts
Spend less time apartment hunting, and more time living. Luxury Living is a complimentary service to make your apartment search easier, and even fun. Whether you're new to the city or simply in need of a change, we are here to help.