Average Square Footage of Downtown Chicago Apartments (and Other Stats): Fourth Quarter 2016
February 3, 2017 | By Aaron Galvin
Reading Time: 2 Minutes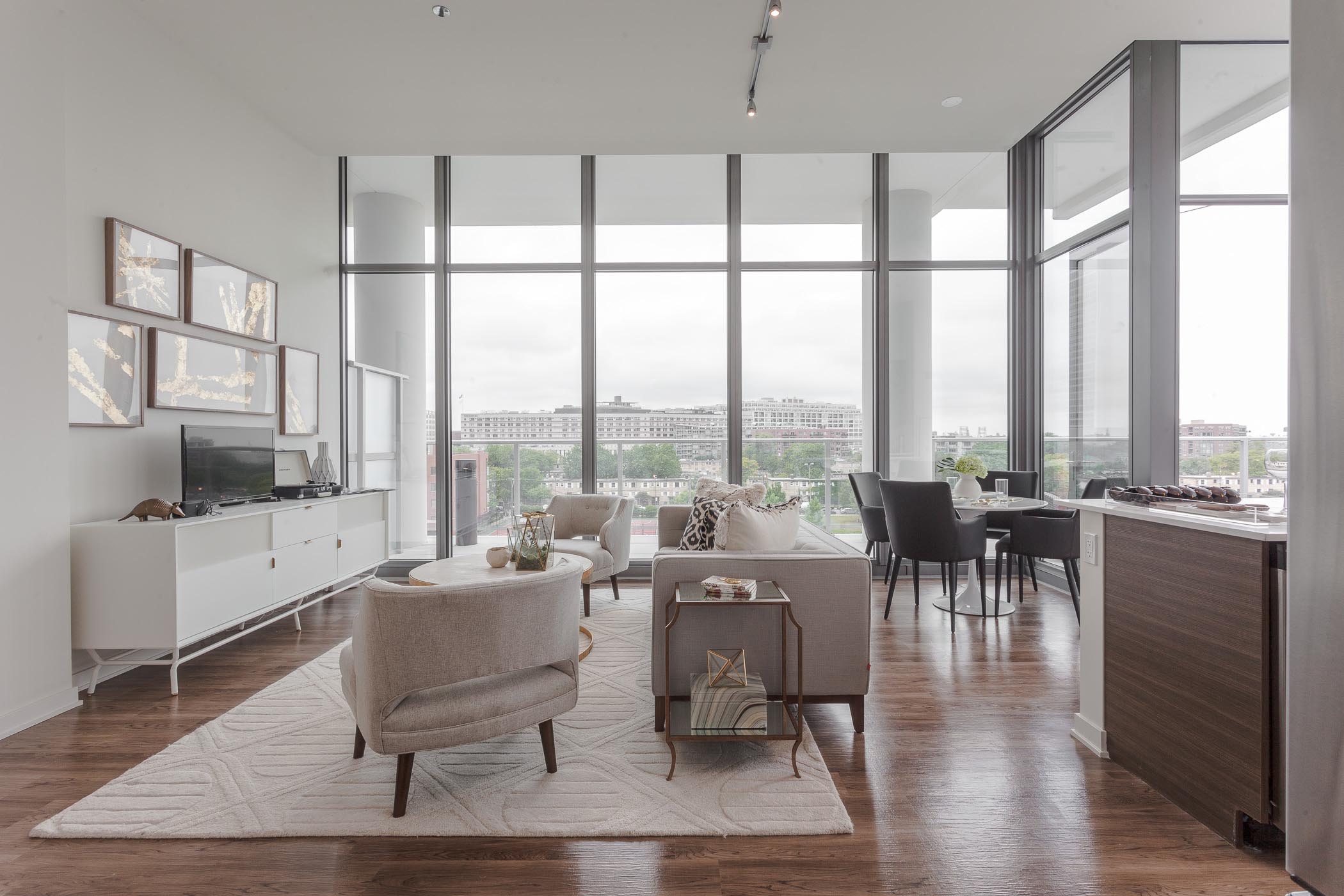 The numbers are in for the average square footage of downtown Chicago apartments, and other important statistics, for the fourth quarter of 2016.
While Luxury Living Chicago Realty closed hundreds of deals in this time period, the sample size for this data is narrowed down to only deals closed in downtown Chicago Class A apartment buildings. This does not include any units exclusively leased and marketed by Luxury Living Chicago. It also does not include any private condos represented, sold, or sublet by our brokerage team.
It's important to note, the fourth quarter is typically the slowest for the Chicago apartment market due to the holidays and colder temperatures.
Average Square Footage of Downtown Chicago Apartments and Pricing in the Fourth Quarter
The average square footage of downtown Chicago apartments for the fourth quarter was 840 square feet. This breaks down to:
Studios: 533 sq. ft.
Convertibles: 665 sq. ft.
One Bedrooms: 777 sq. ft.
One Bedroom Plus Dens: 896 sq. ft.
Two Bedrooms: 1,156 sq. ft.
Three Bedrooms: 1,526 sq. ft.
The average market rental price downtown Chicago steadily rose, starting off at $2702 for the first quarter and ending at $2947 for the fourth.
The average price per square foot began 2016 at $2.97 in the first quarter and finished at $3.51 in the fourth.
The Number of Renters Moving to Chicago
While the beginning of 2016 saw a lower number of renters moving to Chicago, this segment grew starting at 30% of our clients in the first quarter to 50.6% in the fourth quarter.
During the first quarter of 2016, 45.2% of clients already lived downtown but opted to move to a new luxury Chicago apartment. However, in the fourth quarter of 2016, this number was down to 23.5%. This is because Chicago renters plan their moves in the early spring and late fall. Consequently, these numbers showcase this behavior.
Noteworthy, job relocation will play a role in leasing the new Chicago apartments expected to hit the market in 2017.
What Does This All Mean?
In early 2017, our sister company, AMG Real Estate Advisors, will release a trends and insight whitepaper. This comprehensive report details Chicago apartment data for 2016 including pricing, lifestyle and other Chicago renter trends.
Click the button below and sign up to be the first to receive this exclusive apartment data.
Follow Us on Social
Apartment Experts
Spend less time apartment hunting, and more time living. Luxury Living is a complimentary service to make your apartment search easier, and even fun. Whether you're new to the city or simply in need of a change, we are here to help.