Broker Round Table The Hudson River North Apartments
July 21, 2017 | By Luxury Living Chicago Team
Reading Time: 3 Minutes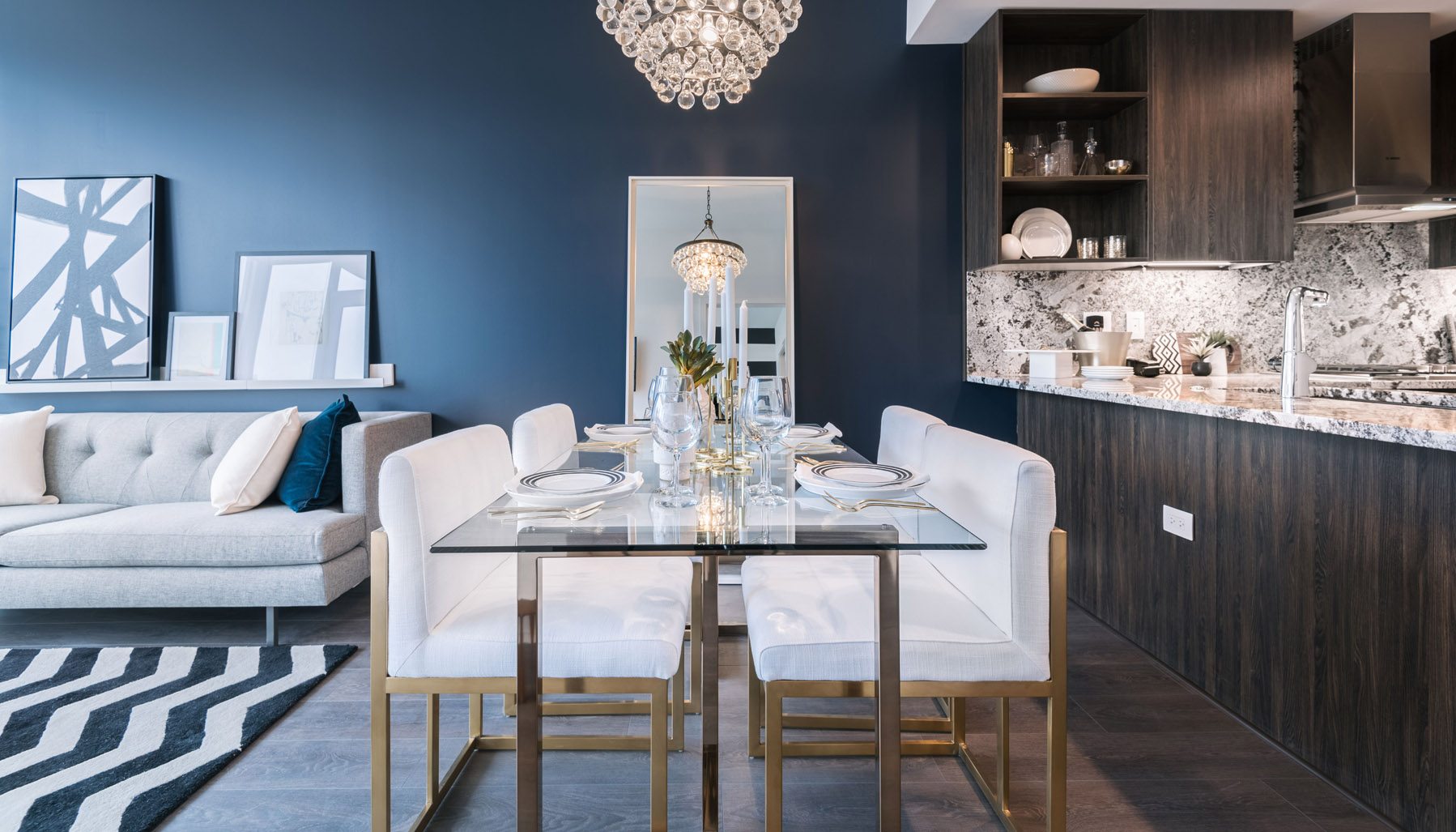 The Broker Round Table Series focuses on a different luxury apartment property. Luxury Living Chicago Realty's proficient team of brokers has 85 years of combined experience in downtown Chicago's luxury market. Since 2013, the team has rented 2500 apartments. The brokerage team provides best-in-class service for renters and buyers searching for a new home; each broker has a wealth of knowledge about every luxury property in downtown Chicago. The Broker Round Table series allows the team to play favorites and choose the best part of each edition's featured building.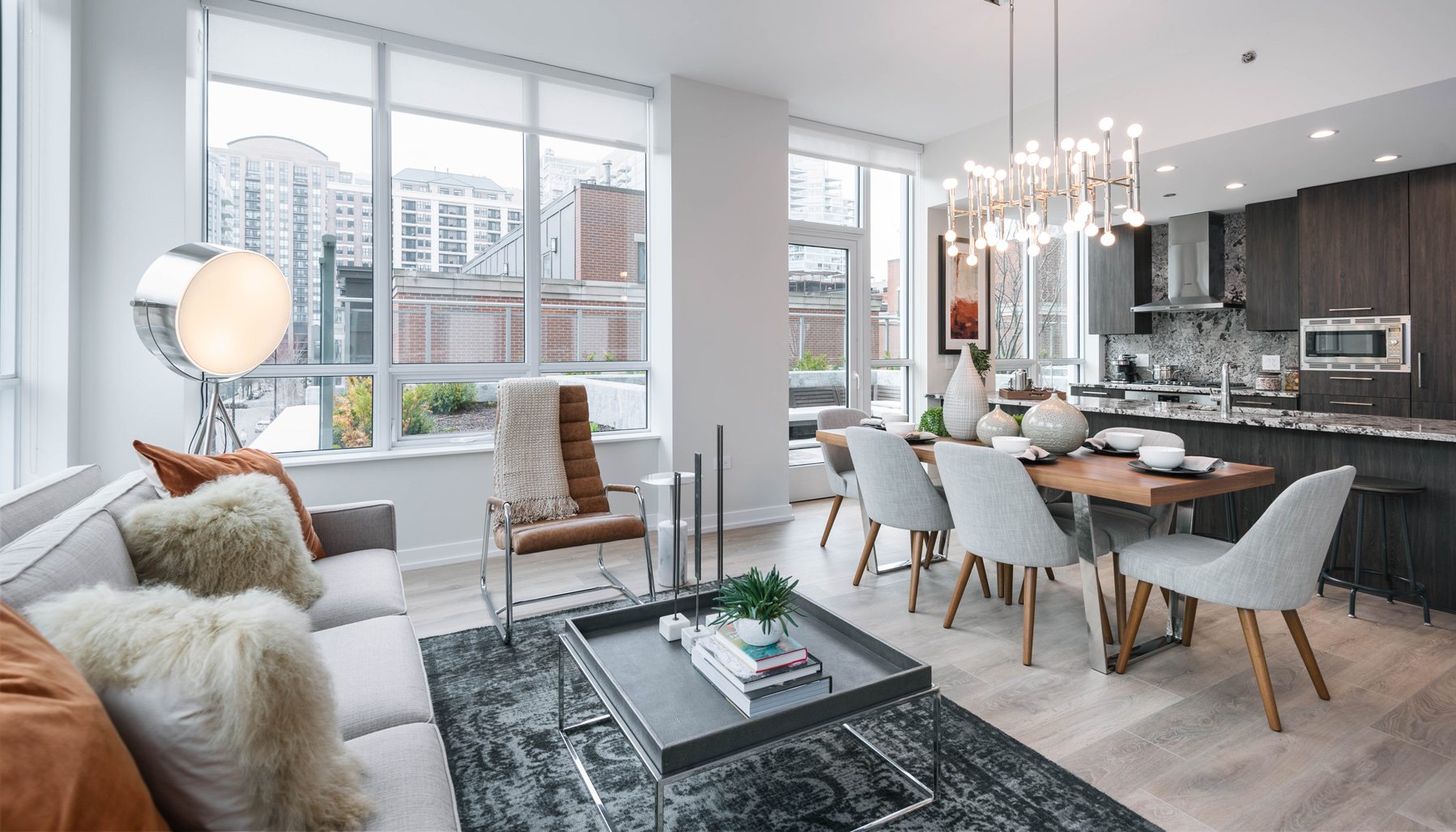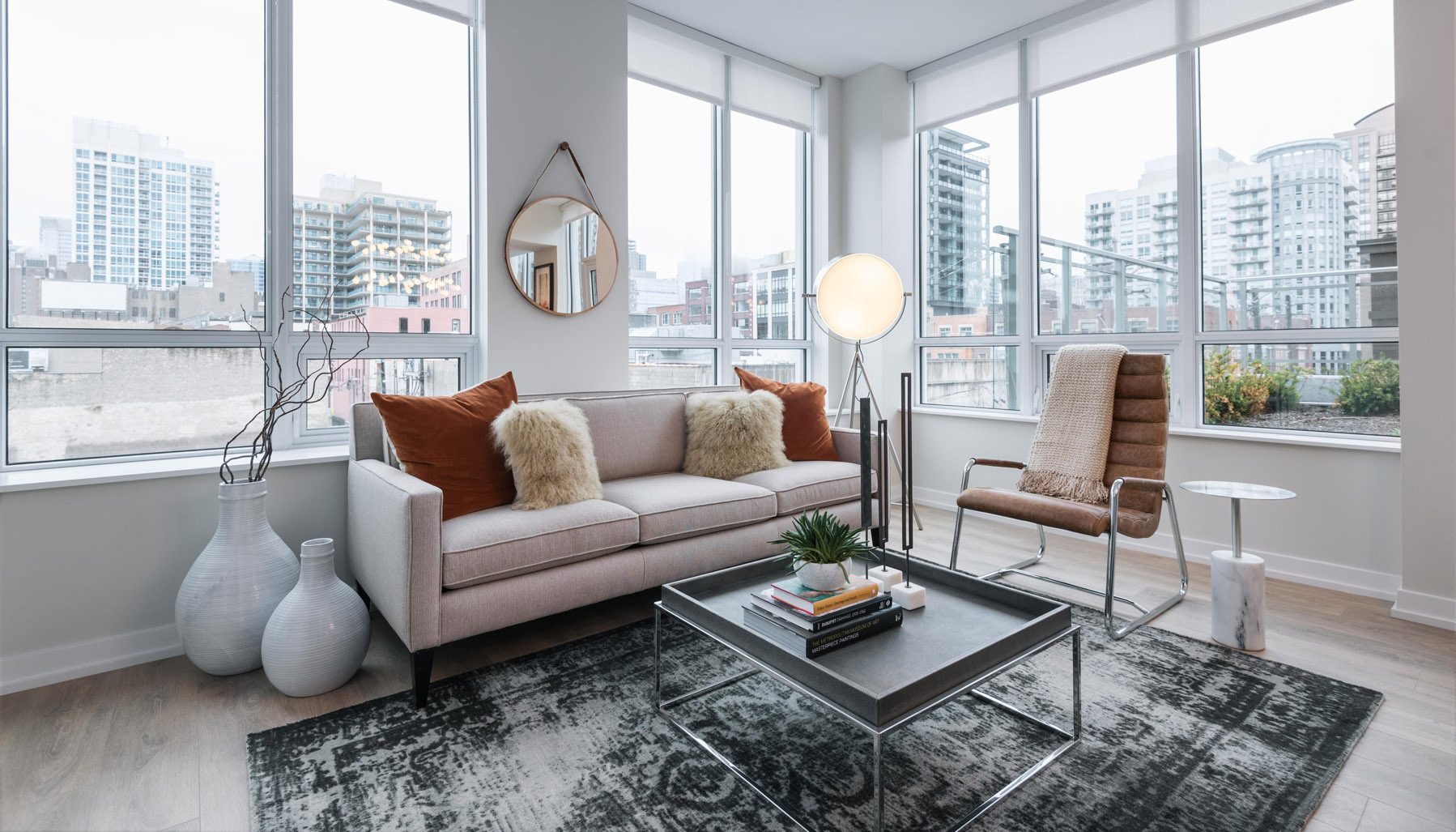 The Hudson's River North apartments are the neighborhood's latest delivery. Residents will be able to move into the boutique rental tower this summer to experience the resort-like features. Each one of the 240 luxury River North apartments features chef-inspired kitchens, detailed designs, spa-like finishes, and 24-hour concierge service. At 750 N. Hudson, the building will offer residents a new level of luxury; each floor plan even includes a private balcony.
The Hudson will feature a variety of one bedroom and two bedroom floor plans, as well as three bedroom penthouses. In addition, there are unique one bedroom and two bedrooms flex options, which provide a separate den space.
Here's what each of our brokers highlighted as their favorite part of The Hudson:
Sean Holland: Kitchens are top-tier chef level kitchens. The dog run is also huge and indoor/outdoor.
Jill Casey:
The
Hudson
's 1 bedroom plus den floor-plans offer 2 full bathrooms and an enclosed den space that could be used for a small second bedroom. It's a must see! Great layouts with high-end finishes.
Julie Markowitz: Hudson is beautiful condo like finishes in a rental which stands out. The location is great for dog owners and families too!
Axel Cohen:
The
 kitchens, bathrooms, floors, closets, everything about 
the
Hudson
 is beautiful. For me though, it's 
the
 small stuff they did. For example, and I know it's geeky, but 
the
 screwless wall plates they use for their outlets and light switches. It's more expensive and trickier to install, but much more attractive. It's 
the
 small stuff like that that separates 
The
Hudson
 from 
the
 rest of 
the
 luxury rental properties in 
the
 area.
Travis Smith:
It is hard not to love everything about 
The
Hudson
. 
The
 finishes in 
the
 apartments are some of 
the
 best in 
the
 city when it comes to rental buildings. Every unit also features a balcony which isn't always 
the
 case in most properties. They also didn't cut any corners when it comes to everything outside of 
the
 individual apartments. 
The
 gym, pool, and club rooms are breathtaking.
Tristen Heimann: The Onni Group has certainly made an impression for their first tap into the Chicago rental market with The Hudson. As they typically develop luxury condos, The Hudson provides true ultra-luxury finishes that you typically don't see in a rental building. The Kitchen alone is stunning with integrated EVERYTHING. Provided with a 5 burner gas range with a hood vent and the integrated oversized fridge/freezer that all seamlessly comes together with the granite backsplash and countertop. TheHudson is raising the bar for the level of finishes that future renters are going to demand.
To learn more about the 32 other new Chicago apartment buildings coming to the city in 2017,  download our comprehensive guide. If you're ready to schedule a showing at The Hudson, follow the link below.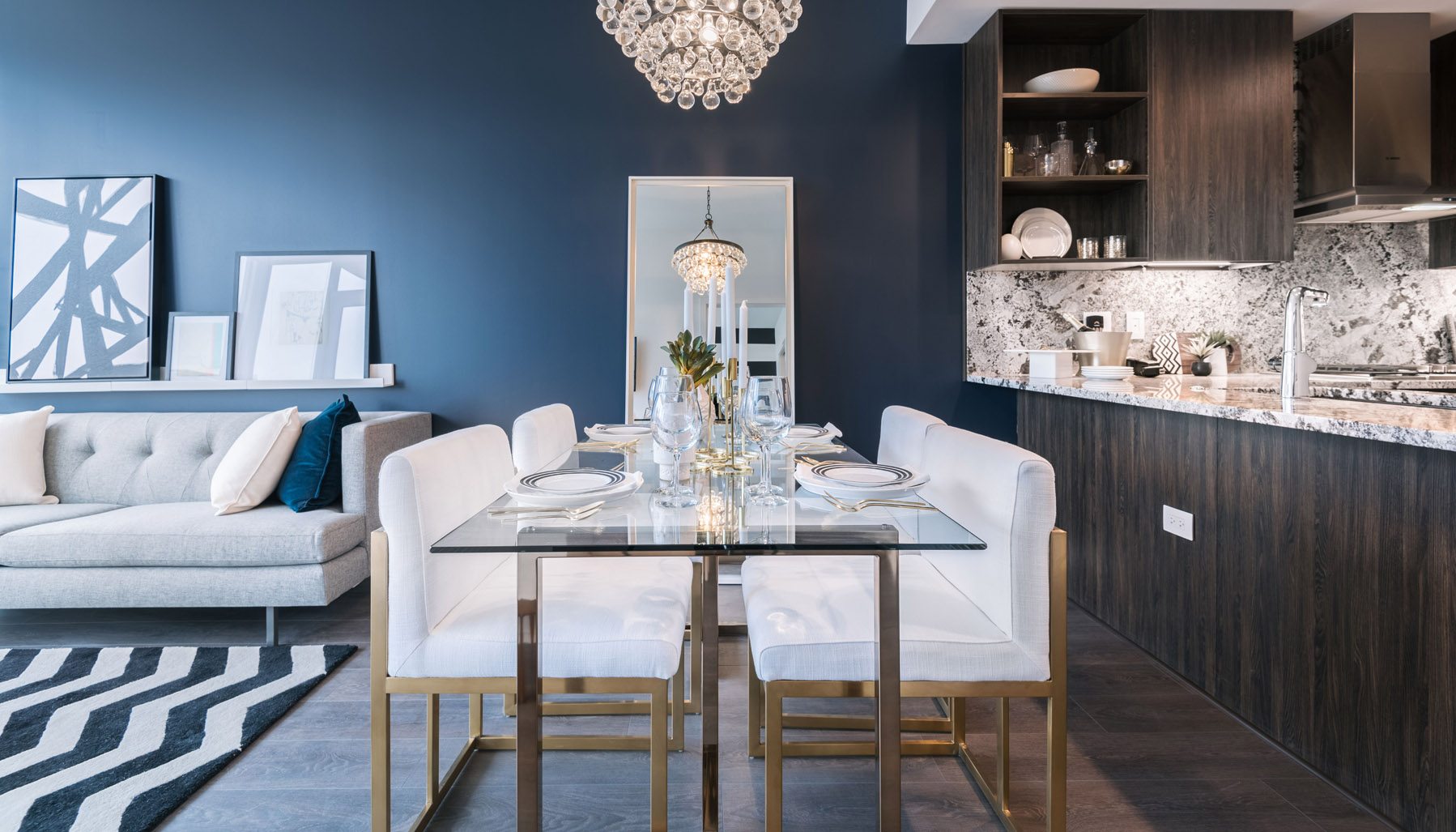 SaveSave
Follow Us on Social
YOUR INSIDE LOOK AT WHAT'S NEW ON IG
View on Social
About Us
At Luxury Living, we define "luxury" as a quality of life. Luxury living may mean having a home-office with breathtaking views from your apartment's floor-to-ceiling windows, or being within walking distance to your favorite restaurants and activities. Whatever luxury means to you, let us help you find it.
Learn More
Contact Us