How Important Are Dog Amenities to Renters [Infographic]
May 18, 2015 | By JD Eaton
Reading Time: 2 Minutes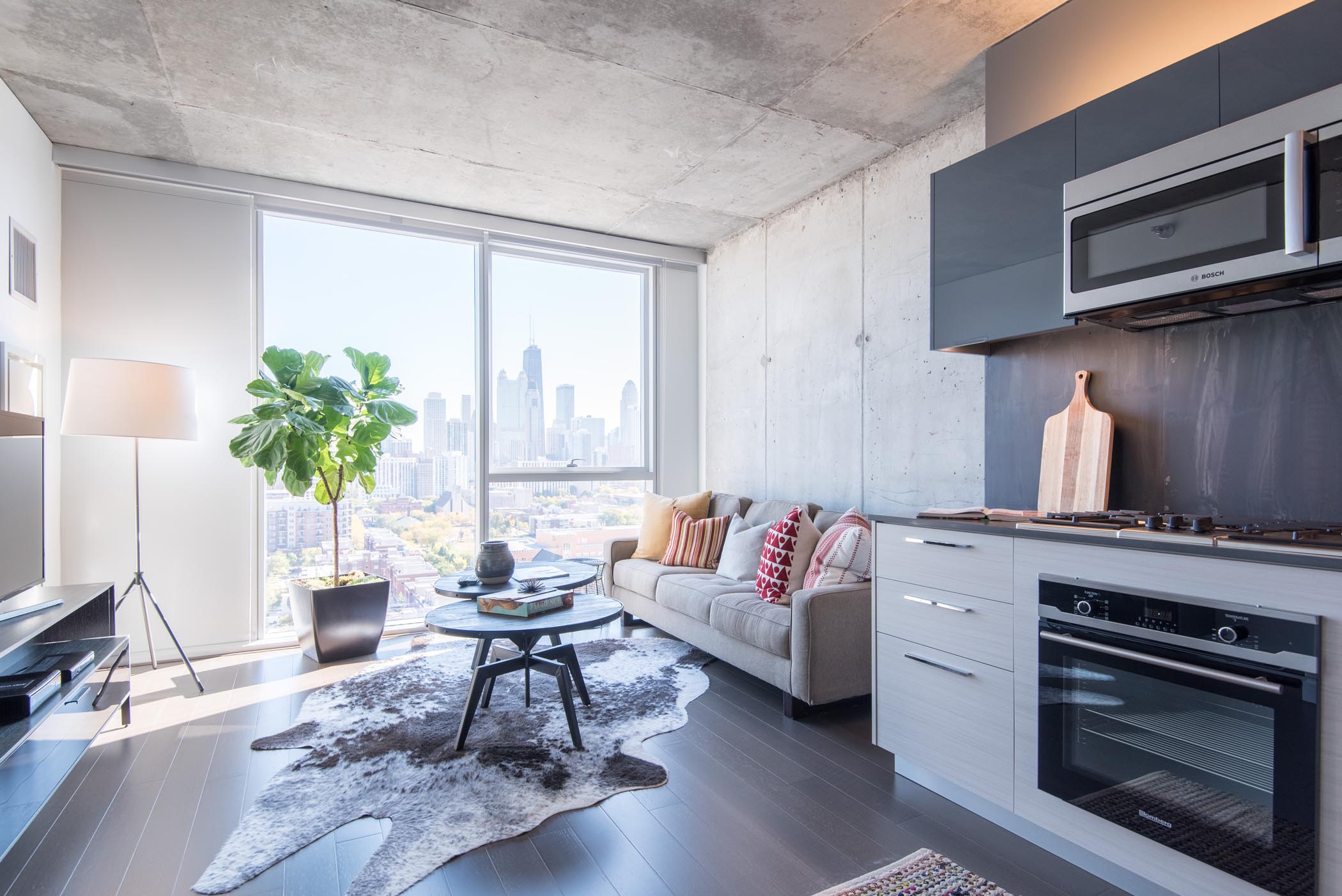 In the downtown Chicago apartment market, the warming weather is highlighting an ongoing arms-race for the best luxury amenities for downtown renters. Features like a 16-person hot tub at The Madison, unobstructed lake views at North Water Apartments, and resort quality lounges at OneEleven are bringing renters out of their apartments and into communal spaces that highlight the best aspects of apartment living.
One feature continuing to spark competition in Class-A apartment buildings is the ever-growing list of dog amenities. From washing stations and groomers, to indoor pet runs and on-site dog parks, the possibilities for dog amenities seems endless.
But are dog amenities as valuable to developers and renters as they're made out to be?
From Luxury Living Chicago's 2015 data on more than 200 Class-A rentals and 1,400 survey responses from Chicago renters, it appears dog amenities may be all bark and little bite. To start, only 34.9% of luxury renters moving into a Class-A property have a dog. Although these renters may be more vocal about their needs because of their furry friends, pet amenity spaces are only relevant to about 1/3 of the renters in the building.
Even those with a furry friend do not have pet amenities at the top of their list while looking for a new luxury Chicago apartment. Of renters that have a pet while searching for an apartment, dog amenities was the 6th most important factor in selecting their new home.
What factors were more important to these renters? Finishes, proximity to work, neighborhood, and the perceived value of the unit compared to other properties all trumped the dog amenities highlighted during their tour.
There is some good news for developers looking to offer even more amenities for dog owners living downtown. Luxury renters with dogs pay an average of $334 more in monthly rent than renters without dogs. Square footage and outdoor space is of greater concern for dog owners, and most end up renting larger, more expensive units to accommodate their pet. Higher monthly rents coupled with additional pet rent and dog fees can top $500 mean these renters provide additional revenue to help offset the cost of maintaining dog amenities.
Follow Us on Social
YOUR INSIDE LOOK AT WHAT'S NEW ON IG
View on Social
About Us
At Luxury Living, we define "luxury" as a quality of life. Luxury living may mean having a home-office with breathtaking views from your apartment's floor-to-ceiling windows, or being within walking distance to your favorite restaurants and activities. Whatever luxury means to you, let us help you find it.
Learn More
Contact Us