How to Find an Apartment Fast in Chicago
April 11, 2022 | By Lauren Bozarth
Reading Time: 5 Minutes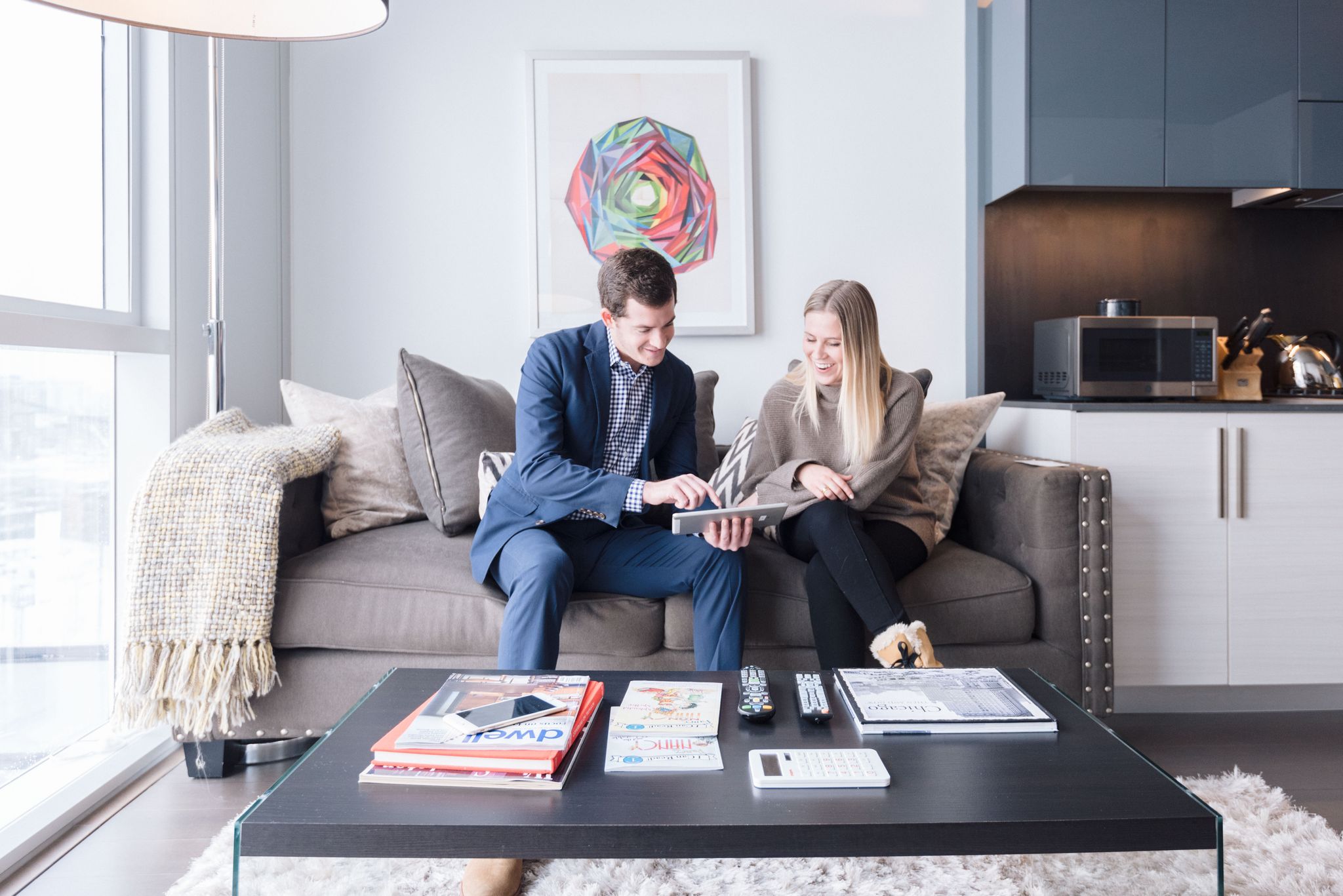 Need to find your next apartment quickly? Whether you're relocating or just moving in-town, this guide will give you all the information you need about the process to help you find an apartment fast in Chicago.
How to Find an Apartment Fast
One of the beauties of Chicago living is the number of diverse places to call home. Within this metropolis, you can choose from 77 unique community areas. Each area boasts its own history and charm.
While this is certainly a perk, it comes with some tough decision-making for apartment hunters. It's crucial that you find the neighborhood that speaks to you and practically fits your lifestyle. Be sure to take our "Where to Live in Chicago" quiz if you need help narrowing down your ideal neighborhood!
Researching neighborhoods on your own beforehand is a good starting place, but teaming up with an experienced broker is the most strategic way to gain insight and direction on the most suitable area. Our team members know Chicago like the back of their hand and can help you evaluate which neighborhoods are worth considering.
To get you started, here are some popular Chicago neighborhoods and a broad description of the area:
Before beginning the formal condo hunt, you also want to establish a budget. This will help narrow down homes you can afford and set realistic expectations for the move.
Many people refer to the 30 percent rule when calculating their apartment budget. The rule of thumb simply states that you shouldn't spend more than 30 percent of your gross income on rent.
So, once you figure out how much you have to work with for your home and narrow down your neighborhood, you can better gauge what type of apartment you can afford. 
A licensed broker will also help you identify your non-negotiables or wish list to help you find your dream home that still stays within your budget. Keep in mind that the cost of rent depends primarily on location, size, and quality.
Renting also generally requires additional expenses on top of your regular monthly cost. Most properties require a security deposit, and many renters may pay extra for utilities and services.
It's wise (and sometimes necessary) to save up before committing to an apartment. To do so, you have to be intentional with your finances.
Consider a few of these tips to help you refrain from extra expenses and grow your savings:
Dine-in
Avoid retail therapy
Consider public transit or walking
Download apps designed to help you save
Set limits and stick to them
Keep your eye on the prize
Essentially, saving up quickly is all about cutting out the things you don't need and looking for more affordable ways to get the things you do need.
How to Search
While you can find available apartments online, teaming up with a broker is truly the most efficient and effective way to secure your home.
Our team of professionals knows what questions to ask to maximize your time and find you the best apartment. We set you up with the most suitable agent, work to set up showings and walk you through the entire rental process at no cost to you.
Through our process, we will help you understand the current rental market and ensure a smooth move in the process with honest feedback.
Many of these steps can even happen remotely, making searching possible for those out-of-state.
Once you've found apartments you're interested in checking out, it's time to arrange the showings. These viewings are often fairly simple, but it's always helpful to be prepared.
We recommend having a few items in hand during the viewing. Here's a quick must-have checklist you can reference:
Any necessary paperwork
A form of ID, either driver's license or passport
Car license plate and vehicle information if applicable
Certified funds if you plan on putting down a deposit that day
A form of payment for the possible deposit, likely a check
While this is a pretty universal list, be sure to confirm with your agent what you need.
As you prepare for your apartment viewing, there are a few rules of conduct to also keep in mind:
Schedule the appointment in advance. Rather than showing up unannounced, arrange the listing at an appropriate time for the leasing agent or property manager.
Show up on time. Once you've set time to view the apartment, don't be late! Not only is this common courtesy, but in a competitive market, being early may benefit you.
Come prepared. Don't neglect the apartment viewing checklist. You don't want to forget an important item or something that may prevent you from securing your dream home.
Be polite. Whether interacting with your agent, another agent, the property manager, or the homeowner, be considerate of all those you interact with.
Do research beforehand. You and your agent can determine some information on your own, like the price and location. But you may also have unanswered questions prepared to go into the appointment, such as the pet policy or neighbor situation.
Don't touch anything without asking. Since you have not leased the apartment yet, it's not yours. As you look around, refrain from getting your hands on stuff.
The Luxury Living Chicago Realty team understands the importance of finding the right place at the right time. We hope our guide helps you better understand how to find an apartment fast in the Windy City.
If you have more questions or are ready to start your search, we would love to chat with you!

Follow Us on Social
Apartment Experts
Spend less time apartment hunting, and more time living. Luxury Living is a complimentary service to make your apartment search easier, and even fun. Whether you're new to the city or simply in need of a change, we are here to help.