Introducing Alcove M.D.P., Wicker Park Condos and Townhomes
April 5, 2018 | By JD Eaton
Reading Time: 3 Minutes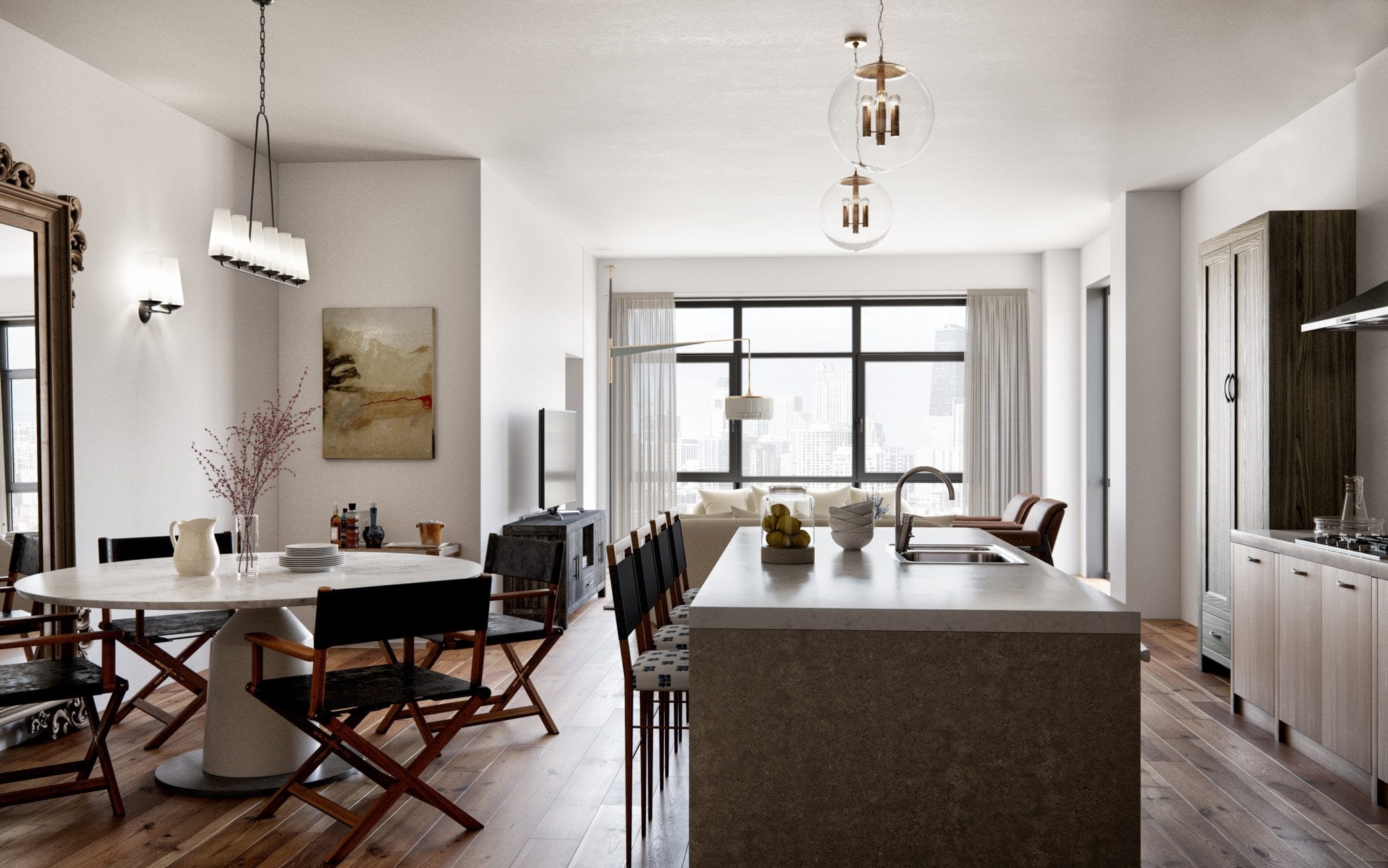 Named for its coveted location between Milwaukee (M), Division (D) and Paulina (P), Alcove M.D.P. is the latest addition to the Chicago condo market from Vermilion Development. Located at 1648-1650 Division Street, Alcove M.D.P. will bring 43 condominiums and 12 townhomes to the heart of Wicker Park. Sales will begin in April with deliveries slated for 2020.
"The timing of this project couldn't be better as we're entering the condominium market just as it's starting to heat up again – giving buyers more options for new construction," said Dave Cocagne, President and CEO of Vermilion Development. "As many renters are making the move to homeownership, the condominiums and townhomes at Alcove M.D.P. will be a much-needed addition to this popular neighborhood that is currently underserved for new-construction homes of this caliber."
New Construction Wicker Park Condos & Townhomes
Buyers can choose between two-, three- and four-bedroom condominium floor plans ranging from 1,400 to 2,400 square feet and priced from $600,000 to $1.1 million. The Wicker Park townhomes will offer four- and five-bedroom floor plans ranging from 2,900 to 3,400 square feet and priced from $1.1 million to $1.3 million. In a strategic partnership, Luxury Living Chicago Realty and ON Collaborative, Coldwell Banker's development sales and marketing firm, will be co-listing and co-marketing the property.
"Alcove M.D.P. will be the first large-scale condo development project in Wicker Park since 2007 and certainly the most unique with a highly curated sensibility," said Aaron Galvin, CEO and Co-Founder of Luxury Living Chicago Realty.
Residents of Alcove M.D.P. can expect upscale finishes, including Viking appliances, imported Italian cabinets, wide-plank hardwood flooring, quartz countertops, and an impressive array of selections and upgrades to create their dream home with our design team. The seven-story condominium building has a shared rooftop patio with seating and grills, plus extensive private outdoor terraces for each unit. Condominiums at Alcove M.D.P. will include one parking space, while the townhomes have an attached two-car garage.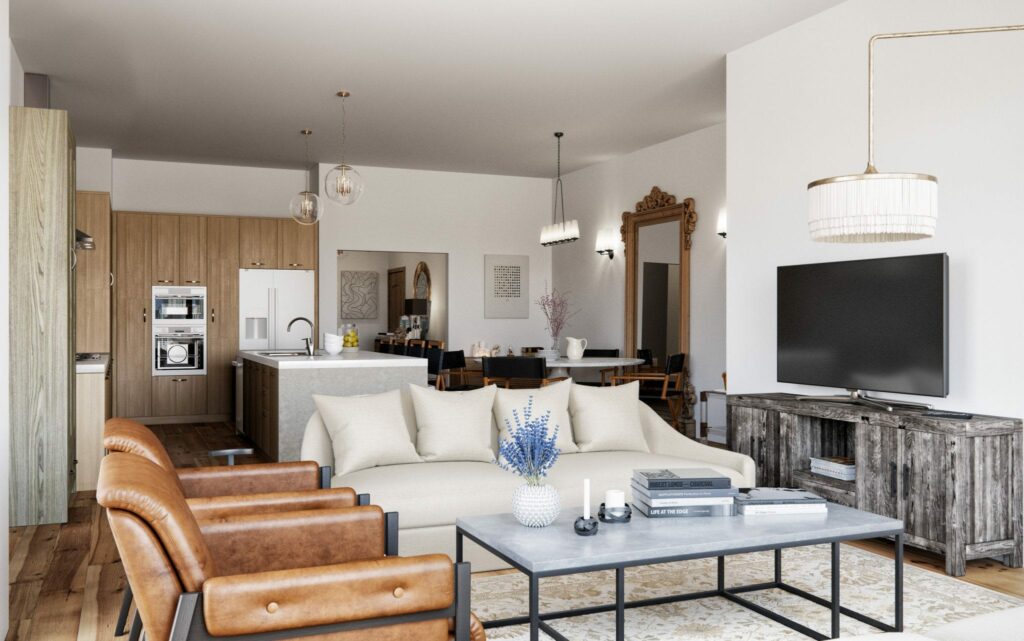 Out of Sight, Top of Mind
Located just a block away from the CTA Blue Line stop, Alcove M.D.P. provides the unique benefit of close proximity to the numerous restaurants and boutiques of Wicker Park, while also being tucked back from the hustle and bustle of Division Street.
Creative Strategy Manager, Kaitlin Brewer, offered some background on the brand. "Alcove M.D.P. is named for its secluded placement, out of sight but within the boundaries of Milwaukee (M), Division (D) and Paulina (P). The brand aesthetic reflects the handmade spirit of the neighborhood, directly inspired by real materials, artistic processes, and carefully curated details," she explained.
Luxury Living Chicago Realty's marketing services with Alcove M.D.P. include crafting the name and brand, designing the collateral and website, and overseeing all campaigns and initiatives.
Be in the Know About Alcove M.D.P.
To learn more about Alcove M.D.P, visit alcovemdp.com to sign up for the priority list. Buyers in the know will have first opportunities to schedule a presentation and find their new home in Wicker Park.
The sales center will offer virtual reality (VR) technology to help buyers of Alcove M.D.P. visualize their new home with the myriad of selections available to them. The VR experience will also allow buyers to tour the development from multiple points as if they were standing in the real building.
Follow the link below and be the first to know about Alcove M.D.P., as more information becomes available.

Follow Us on Social
Apartment Experts
Spend less time apartment hunting, and more time living. Luxury Living is a complimentary service to make your apartment search easier, and even fun. Whether you're new to the city or simply in need of a change, we are here to help.