What is Transferring Apartments, and Can You Do It?
April 2, 2018 | By Luxury Living Chicago Team
Reading Time: 3 Minutes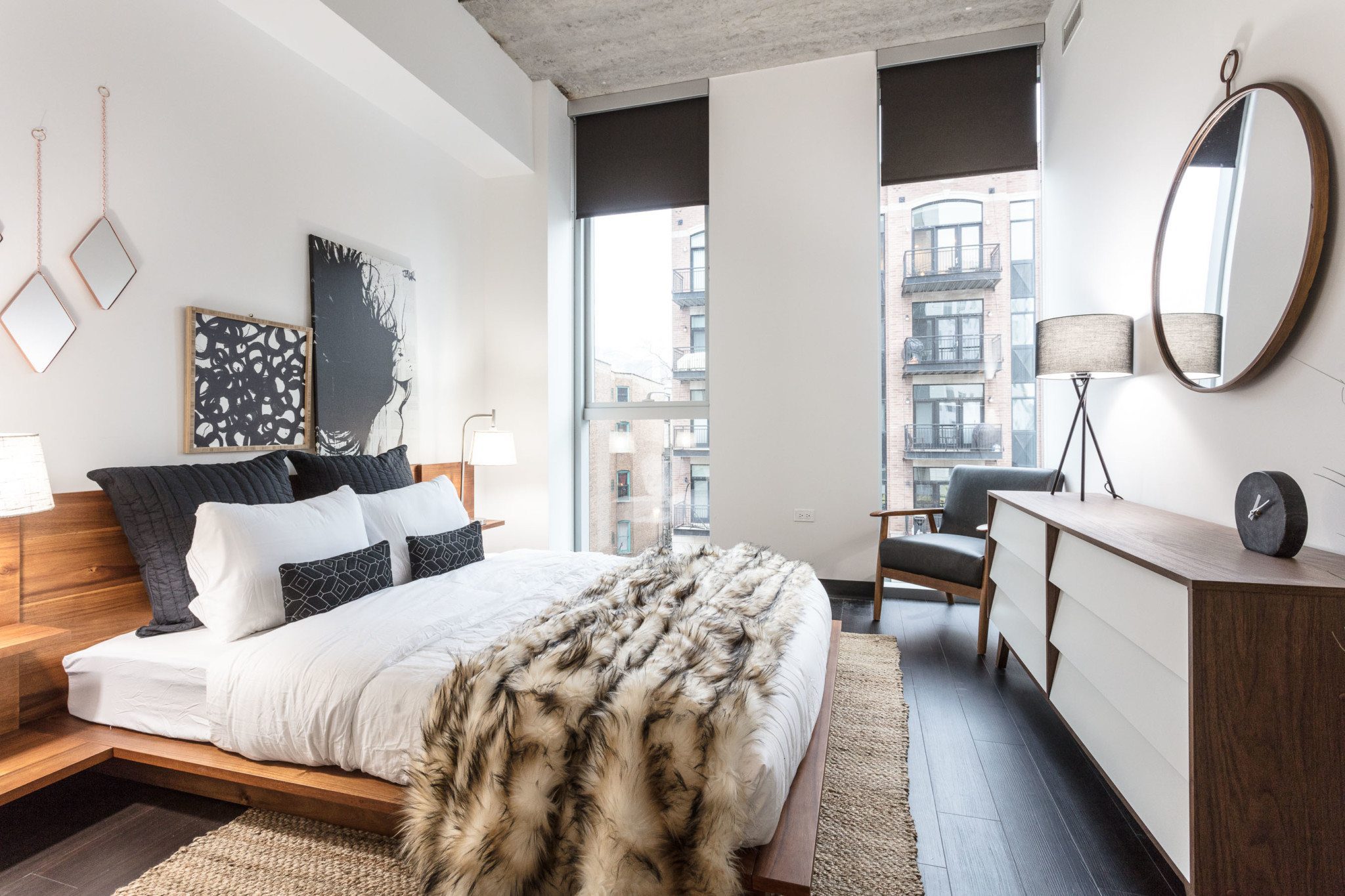 Whether You're Upsizing or Downsizing, an Apartment Transfer Might Be Right for You
Moving from one apartment to another in the same building isn't uncommon. Maybe you want to move from a one-bedroom to a two or three-bedroom apartment for a growing family. Or maybe it's the opposite — you want to downsize to save money, a roommate is moving out, or you simply don't need the space anymore.
Whatever your goals are, an apartment transfer can help you achieve them. In this part of our apartment moving tips series, we'll explore what an apartment transfer is and how to do one — provided they're permitted by your landlord or property manager.
Important Factors to Consider When Transferring Apartments
Talk to your landlord or property manager.

Tell them what you're looking to do, and see what your options are. Apartment buildings in downtown Chicago can fill up fast, so it's important that you take action when you decide on an apartment transfer.



Be prepared for a waiting list.

Get your name on it, and see how everything lines up with your current lease terms. Also, keep in touch with the property manager to see where you are in line. If for some reason you decide to not move forward with the transfer, be courteous to others on the waiting list and let the property manager know to remove you.

Learn how an apartment transfer would affect your lease.

Would you start a new lease? Could your current lease be amended? In some instances, the landlord or property manager might allow you to simply pick up where you left off, but that depends on their policies. Note that your payment history and overall history as a tenant could factor in. Also, you may have to pay a lease transfer fee and sign a lease addendum.



Pay attention to the details.

If you have a parking space, would it change or stay the same? Would you have to pay an additional security deposit, or would you be entitled to a partial return of your original deposit? These details will depend on the situation.



When the time comes, be ready.

Start planning your move at least one to two months out. Make your plan, follow our

checklist

,

clean

your current apartment, and pack your apartment efficiently. If you'll need movers, do your research. Secure your movers, confirm dates with your landlord or property manager, and have your things ready to go.



Get set up.

If you have to create or modify accounts with utility providers, contact them as soon as possible. Typically, they can set start dates for new services and shut-off dates for discontinued services, so everything happens automatically. Confirm with them the week before you move.



Make address changes.

Contact the local post office and

update your address

officially. Also, notify your family, friends, and employer of your address change as soon as possible so they can make updates on their end.
Get Ready, Get Set, Move!
We hope this information was useful to you if you've been considering an apartment transfer. This concludes our series on apartment moving tips. If you're looking to move to downtown Chicago, we'd love to help.
Our talented, experienced team is here to help you identify the right apartment for you. We'll be happy to explain the process in depth and provide some insights on living in downtown Chicago.
Become part of a vibrant, thriving community:

Follow Us on Social
Apartment Experts
Spend less time apartment hunting, and more time living. Luxury Living is a complimentary service to make your apartment search easier, and even fun. Whether you're new to the city or simply in need of a change, we are here to help.