Should I Rent or Buy in Downtown Chicago?
September 24, 2018 | By Luxury Living Chicago Team
Reading Time: 4 Minutes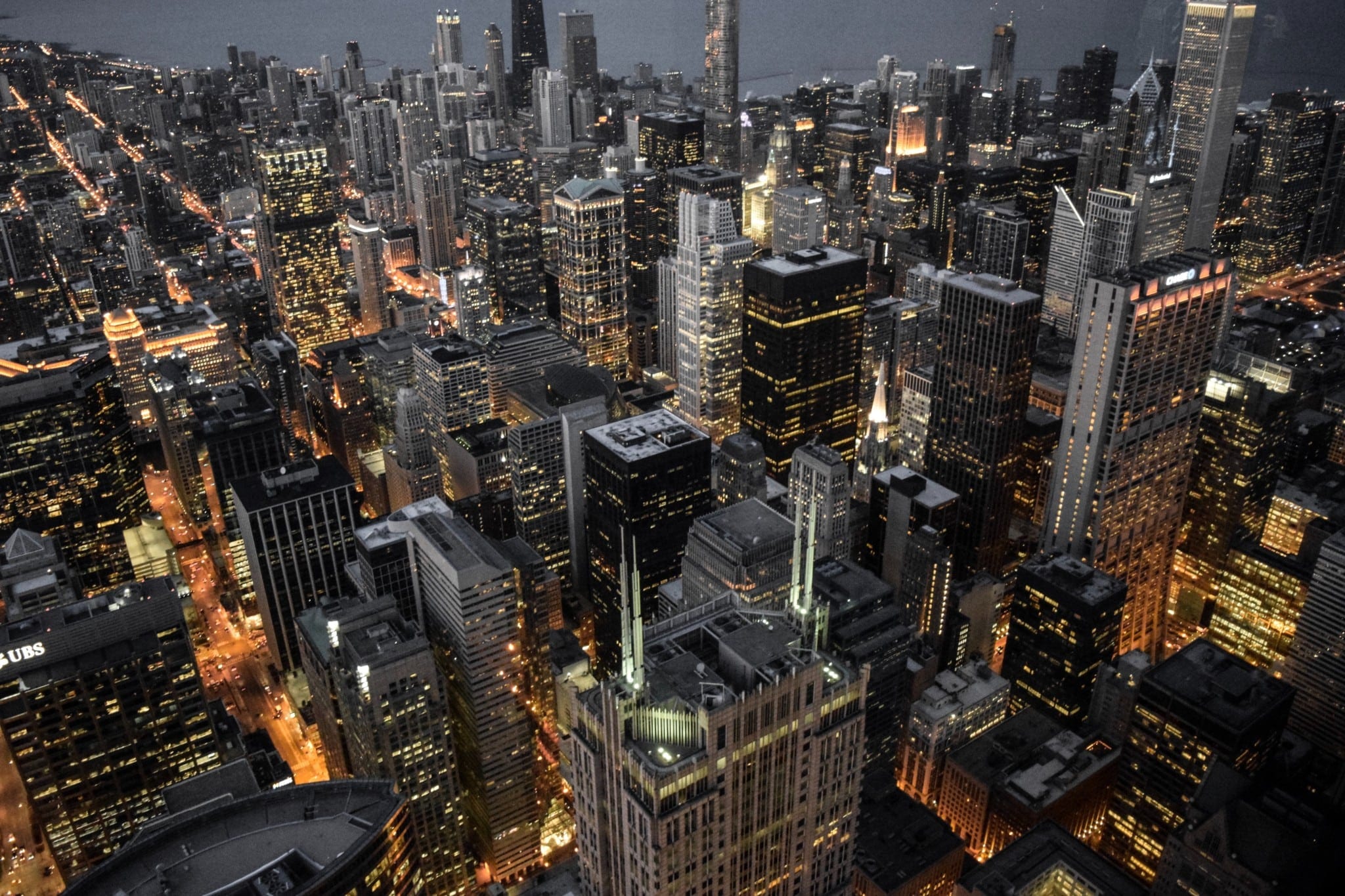 Are you moving and wondering whether to rent or buy a downtown Chicago apartment?  Our clients often ask us to walk them through the process of renting versus buying. In answering this question, it's best to look at this decision qualitatively and quantitatively.
BUYING IN CHICAGO
The last couple years in Chicago have seen a much stronger sales market than previous years, with the true indicator being the return of new construction condos for sale. Let's say you want to buy a $275,000 condo and you have $25,000 you are able to put down.
The approximate cost to borrow $250,000 for a condo is $1200 per month (depends on interest rate, length of loan and whether the property qualifies for FHA financing).
Factor in $300 for assessments and $300 per month in taxes.
Add on any miscellaneous fees and utilities.
The result – a monthly cost of around $2,000 to purchase a condo. If you're considering buying a home in Chicago, check out these 5 questions to ask yourself first. Not only can the Luxury Living Chicago Realty team can guide you through the buying process, but our sales brokers also represent buyers and projects throughout the city.  Start your search and view sales listings in Chicago.
RENTING IN CHICAGO
What does $2,000 per month in rent get you throughout Chicago's most popular neighborhoods?
Setting a rental budget in Chicago can deliver different potential results based on many variables: time of year, location, level of finishes, building size and amount of amenities. The influx of new construction rental building in neighborhoods like River North has helped drive a pricing trend where many properties choose to offer concessions up-front, such as a month or two free rent, which will bring the overall net effective amount down considerably. These pricing specials vary greatly on the time of year, with more deals being offered in the market's slower months between September and March. A budget around $2,000 at this time may equate to a studio or convertible floor plan in the core downtown neighborhoods of River North, Streeterville, The Loop, or West Loop. $2,000 will likely go further in neighborhoods like River West, South Loop, and the Gold Coast.
Again, this is just an estimate for Chicago apartments that depends greatly on factors such as:
Washer/dryer in-unit will add a premium- this feature is often one of the easiest cost indicators and being comfortable with a laundry room will help stretch your budget further. Without washer/dryer in-unit, $2,000 could get you a one bedroom in the core downtown neighborhoods, depending on inventory and time of year.
Walk-up vs. managed building- properties with 24-hour door staff and other services will cost more.
The building's age and quality of finishes- usually older buildings will be more cost-effective than new construction with luxury finishes and smart technology features. Chicago now has a wide range of Class A buildings outside the core downtown neighborhoods. For example, Wicker Park Connection is a new-construction building offering amenities and finishes in-line with high-rises downtown, in an excellent neighborhood location along Division Street. Properties like this provide renters with the opportunity to have a downtown-level product in their favorite Chicago neighborhood, though the starting rents are higher than the neighborhood average.
Check out House Method's recent article that detailed out 7 Instances When Renting is Better Than Buying with insights from Aaron Galvin, CEO and Co-Founder of Luxury Living Chicago Realty.
SO WHAT SHOULD YOU DO?
There are so many factors that go into deciding if a condo is the right buy.  While we can't predict what's going to happen to the housing market, here are two questions we always ask people when deciding to rent or buy:
How familiar are you with the city/neighborhoods? If you have lived in an area before and know you love it, it makes the buying decision much easier.  You can have the nicest place in the city, but if you don't love what you see when you step outside your door, you will not be happy in the long run.  If you are new to the city or trying out a new neighborhood, it's always best to rent first.
Where do you see yourself in one year, three years and five years? If you're not comfortable answering those questions, you're not ready to buy, unless you have long-term plans of becoming a landlord. Owning real estate
Ready to talk with an expert about your search for a new home in Chicago? Click the button below to get in touch!

This post was originally published in January 2012 and has been refreshed for accuracy. Pricing and availability are subject to change. Pricing shown reflects the markets as of  September 2018 when this post was updated. Contact Luxury Living Chicago Realty for real-time information.
Follow Us on Social
Apartment Experts
Spend less time apartment hunting, and more time living. Luxury Living is a complimentary service to make your apartment search easier, and even fun. Whether you're new to the city or simply in need of a change, we are here to help.