These Spots Get Our Vote for the Best Brunch in West Loop
May 7, 2018 | By Lauren Bozarth
Reading Time: 2 Minutes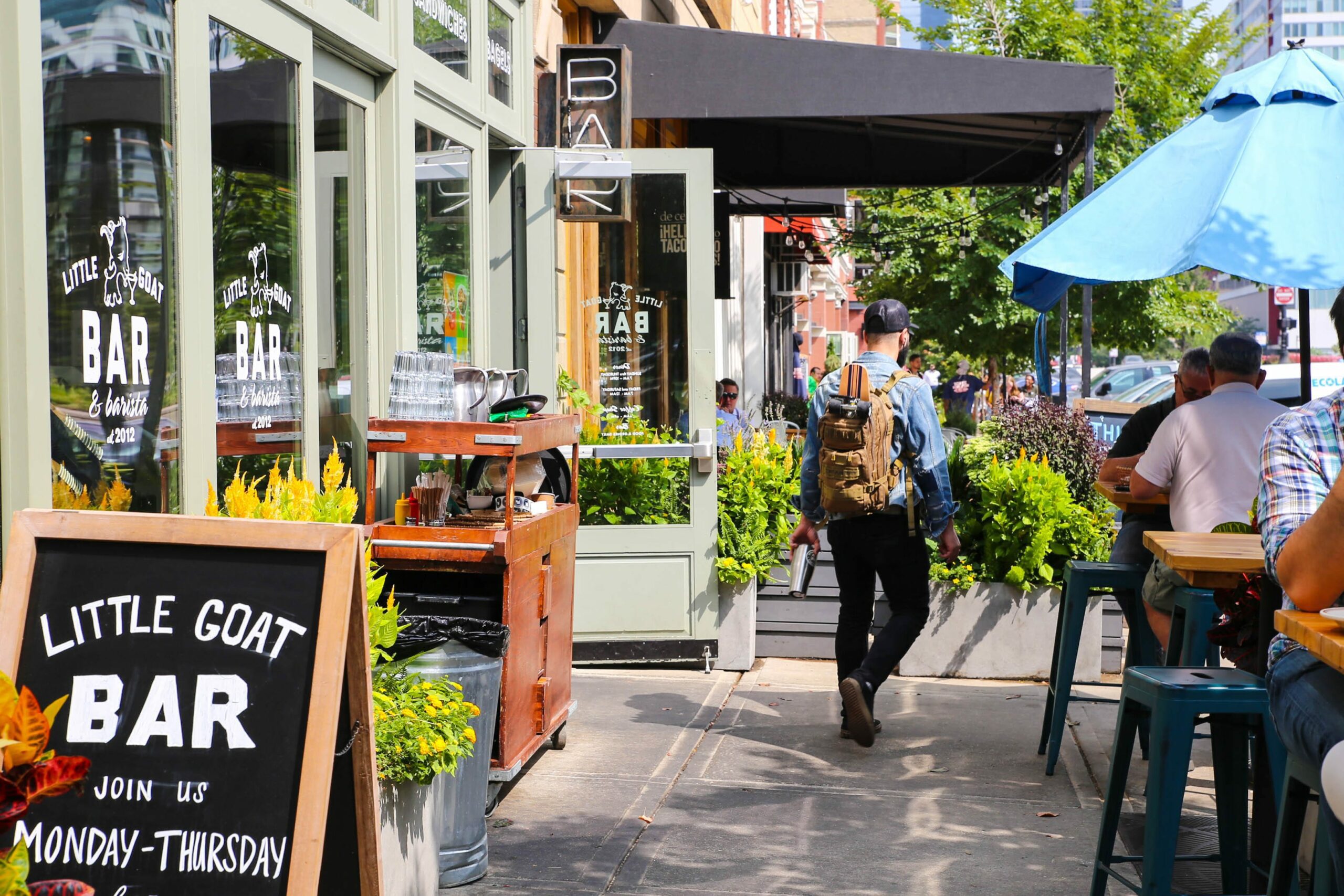 If brunch is your favorite event, look no further than West Loop Chicago brunch that will blow you away. This trendy neighborhood offers some of the best brunch spots, complete with inviting patios, refreshing drinks, and of course delicious bites. Here are some of our personal favorites.
The Best Bites for West Loop Brunch
Mad Social has gained major recognition and weekend traffic since opening its doors a couple of years ago. Gina Stefanie, the owner of the restaurant and daughter of one of Chicago's most notable restaurateurs, continues her father's legacy by offering creative, mouthwatering, and globally-inspired meals. The short rib benedicts, along with the bottomless mimosas and bloodys, automatically put Mad Social high on our list.
Little Goat Diner is where creativity meets comfort. Started by Top-Chef's award-winning executive chef, Stephanie Izard, this restaurant offers a unique flair to classic American comfort food. The Bull's Eye French Toast, with sweet onion brioche and bbq maple syrup, is one of our go-tos.
The Allis remains the perfect brunch spot when you're looking for a bit more elegance and some tea time. As a part of the exclusive Soho House, this upscale lounge provides the perfect setting for an indulgent breakfast complete with an expansive art collection and views of Green Street from floor-to-ceiling windows.
The Best Patios for West Loop Brunch
When Chicago weather cooperates, restaurants open their patios and the brunch scene explodes. Here are some of our favorite West Loop brunch spots with the best patios in the neighborhood.
Federales is the spot to visit when the beautiful weekend calls for a boozy brunch complete with lively energy. For 15 dollars treat yourself a delicious Mexican-style meal, a morning cocktail, and a coveted spot on the inviting patio. Just be prepared to wait a bit for a table when the weather's nice.
Forno Rosso provides another excellent brunch destination if you're looking for some international flavor and great outdoor space. Nick Nitti, owner of this delicious pizzeria, prides his restaurant on the Italian cuisine as well as the 60 seat patio which according to him provides an authentic "Italian outdoor cafe experience".
Kaiser Tiger, a bilevel gastropub known for their house-made sausages, recently introduced brunch to their menu and we are not mad about it. The spacious, pet-friendly patio makes for the perfect go-to move on a glorious weekend afternoon.
Check out a few of these restaurants and see for yourself why the West Loop Chicago brunch scene is so hard to beat. 

Follow Us on Social
YOUR INSIDE LOOK AT WHAT'S NEW ON IG
View on Social
About Us
At Luxury Living, we define "luxury" as a quality of life. Luxury living may mean having a home-office with breathtaking views from your apartment's floor-to-ceiling windows, or being within walking distance to your favorite restaurants and activities. Whatever luxury means to you, let us help you find it.
Learn More
Contact Us