These West Loop Bars are Perfect for a Night on the Town
May 4, 2018 | By Lauren Bozarth
Reading Time: 2 Minutes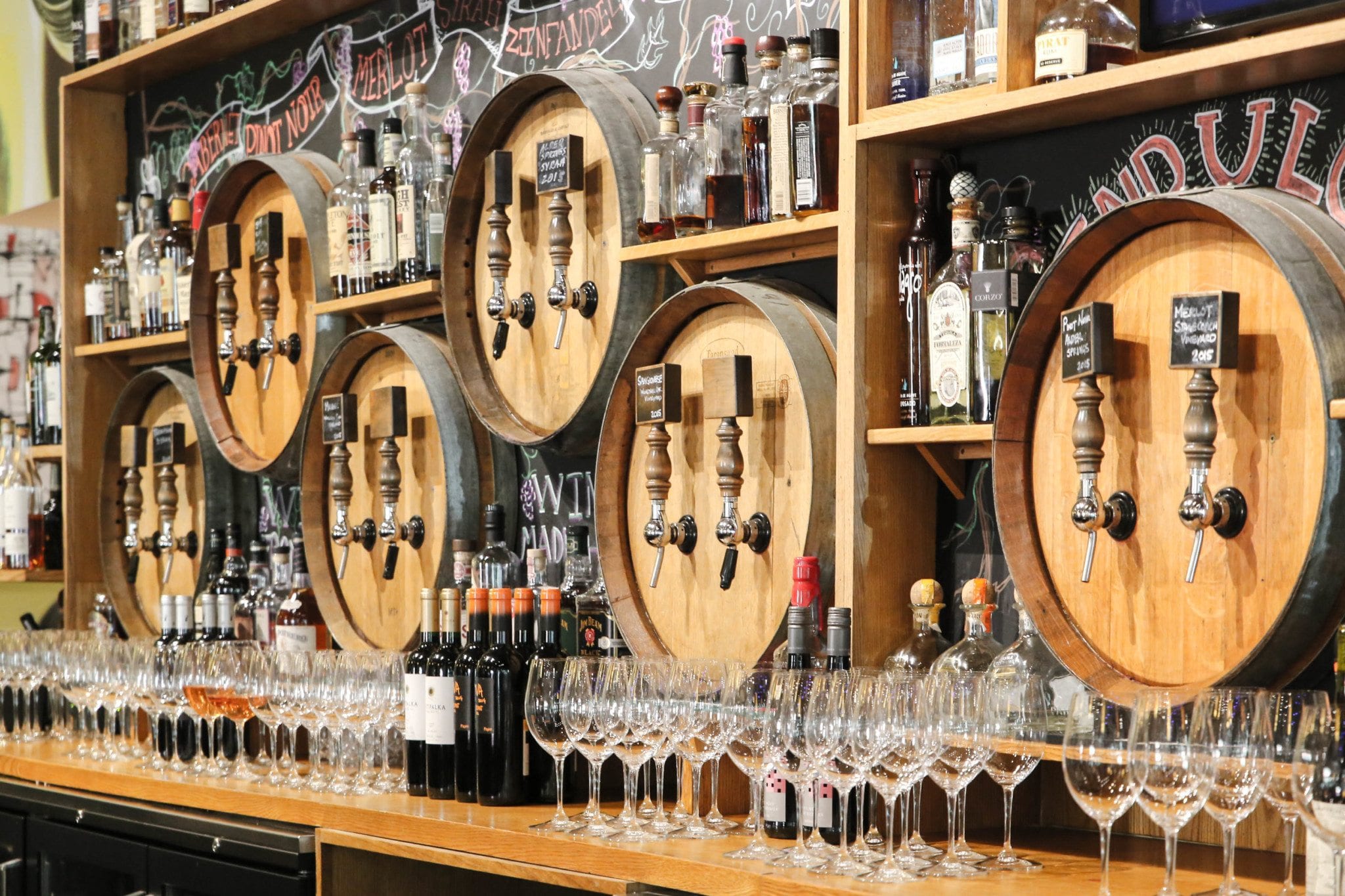 West Loop Chicago bars have it all: perfect location, lively energy, and creative concoctions. It doesn't matter what type of night out you're looking for; the West Loop will have the perfect bar for you. The abundance of choices may leave Chicagoans wondering where they should spend their night, but never fear. We're here to help you find exactly what you're looking for.
Which Areas in the West Loop Have Great Bars
While trendy bars populate this entire neighborhood, there are a couple worth visiting on a night out in West Loop.
Right along Randolph Street and intersecting side streets you'll find plenty of great spots to grab a drink. Bar Siena and Maude's Liquor Bar remain a crowd favorite, both providing handcrafted cocktails and the perfect ambiance.
Just South of Randolph, you'll find that Madison Street is also home to some awesome bars. Our favorite spots are The Madison Bar and Kitchen if you're looking for a fun cocktail or the Beer Bistro if you want a cold craft draft with twenty great choices on tap.
What Makes Them Worth Visiting
Each West Loop bar offers its own character and flavor, keeping up with the hip appeal of the neighborhood.
Also, with Chicago's ever-changing weather you'll be reassured to know that there is the perfect bar for every season. Winter evenings can be spent around a cozy fireplace at spots like RM Champagne Salon, while a beautiful summer night calls for a drink outside on Federales impressive patio.
Dressier Bars for Fancy Evenings
If you're going for a classy evening, check out The Aviary, a one of a kind, swanky cocktail lounge. The unique bar prides itself on its innovative, intricate drinks that taste just as amazing as they look. We promise you won't find cocktails remotely close to this West Loop bars' specialties.
Soho House prides itself on its elegance and exclusivity worldwide. The West Loop location is no exception, providing jaw-dropping aesthetics and mouthwatering cocktails. While Soho house is known for its selective club membership, there are a couple of bars open to the public. Check out their late-night fox bar for some Chicago-themed cocktails or the impressive rooftop bar boasting panoramic views of Chicago's stunning skyline.
RM Champagne Salon is another great spot to check out if you're looking for a classy West Loop bar. The elegant and intimate bar provides the ideal setting to sit back, relax and sip some bubbly. Also, if you're going for drinks on a nice day, the patio makes quite the impression.
Next time you're looking for a fun night on the town, make sure to check out one of these hot West Loop Chicago bars.

Follow Us on Social
YOUR INSIDE LOOK AT WHAT'S NEW ON IG
View on Social
About Us
At Luxury Living, we define "luxury" as a quality of life. Luxury living may mean having a home-office with breathtaking views from your apartment's floor-to-ceiling windows, or being within walking distance to your favorite restaurants and activities. Whatever luxury means to you, let us help you find it.
Learn More
Contact Us