Why 1-Bedroom Den Apartments are Perfect for Working from Home
February 2, 2021 | By Lauren Bozarth
Reading Time: 3 Minutes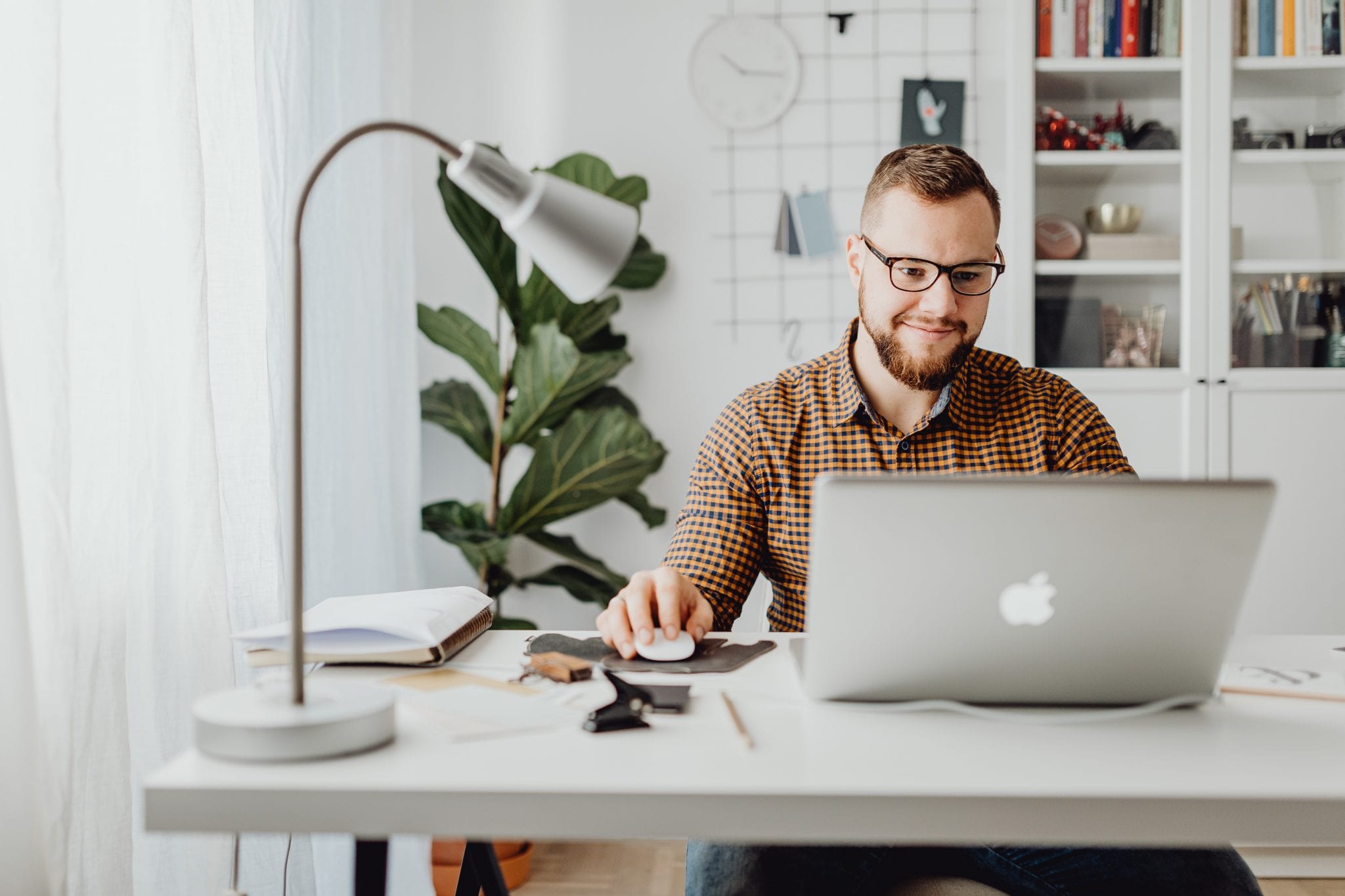 The shift to working from home has been a big challenge for all of us in many ways. From working to achieve a work-life balance and uncovering how to adapt to the working remotely to moving into a larger apartment or redesigning your home office, finding new ways to adapt to life at home is a constant struggle. When working from home, the little bit of extra space can make the biggest difference. That is one of the reasons that make one bedroom den apartments so enticing. These floor plans provide more space than a studio, convertible, junior one-bedroom, or one-bedroom apartment.
So what qualifies as a den? A den is a small space in the apartment where people can have an extra table, office, sitting area, or a reading nook. This additional space is an excellent option if you are looking for a bit of extra room in your home but don't need a full spare bedroom.
The main difference between a one-bedroom plus den and a two-bedroom is that the den usually does not have a window, closet, or door. Not all one plus den layouts are equal. Most dens are not large enough to be used for guest bedrooms, but that's why two-bedroom floor plans exist.
The Advantages of Dens When Working from Home
Working from home has created a need for rethinking your apartment layout, especially when working in a tighter space. Thankfully, there are many home office ideas that you can use when planning out your work-from-home set-up.
Those who work from home can appreciate the extra space that dens provide in one bedroom apartments. This additional room is great for creating better separation between workspaces and living spaces while working from home.
The den can be utilized as an office space. This way you don't have to work in the same area where you eat, sleep or spend your time after work hours.
Also, for those who share a one-bedroom with another person, the den is an attractive feature. It allows for even more room between the two people or the opportunity to work in different areas. While one person situates their working space in the den, the other person can utilize another room of the apartment for maximized space.
If you are in the market for a one bedroom plus den, consider these luxury apartments that offer units with this layout:
Amli Lofts– 850 S Clark St- Located in the Printer's Row of the South Loop neighborhood, these loft style apartments offer designer finish packages and luxurious amenities.
Catalyst– 123 N Des Plaines St- Live in the happening West Loop neighborhood in this sleek apartment building with floor-to-ceiling windows and sweeping city views.
Flair Tower– 222 W Erie St- If you want a central location in the hear of downtown, consider a unit in this River North boutique apartment building.
Ever since the shift to all things stay-at-home, the demand for additional home office space has been more prominent than ever. A 1-bedroom den apartment is a great move for those looking for a little extra work space. To learn more about navigating the transition for living and working at home in a Chicago apartment, click the button below.

Follow Us on Social
Apartment Experts
Spend less time apartment hunting, and more time living. Luxury Living is a complimentary service to make your apartment search easier, and even fun. Whether you're new to the city or simply in need of a change, we are here to help.