Here's How to Find an Apartment You Love
October 12, 2018 | By JD Eaton
Reading Time: 6 Minutes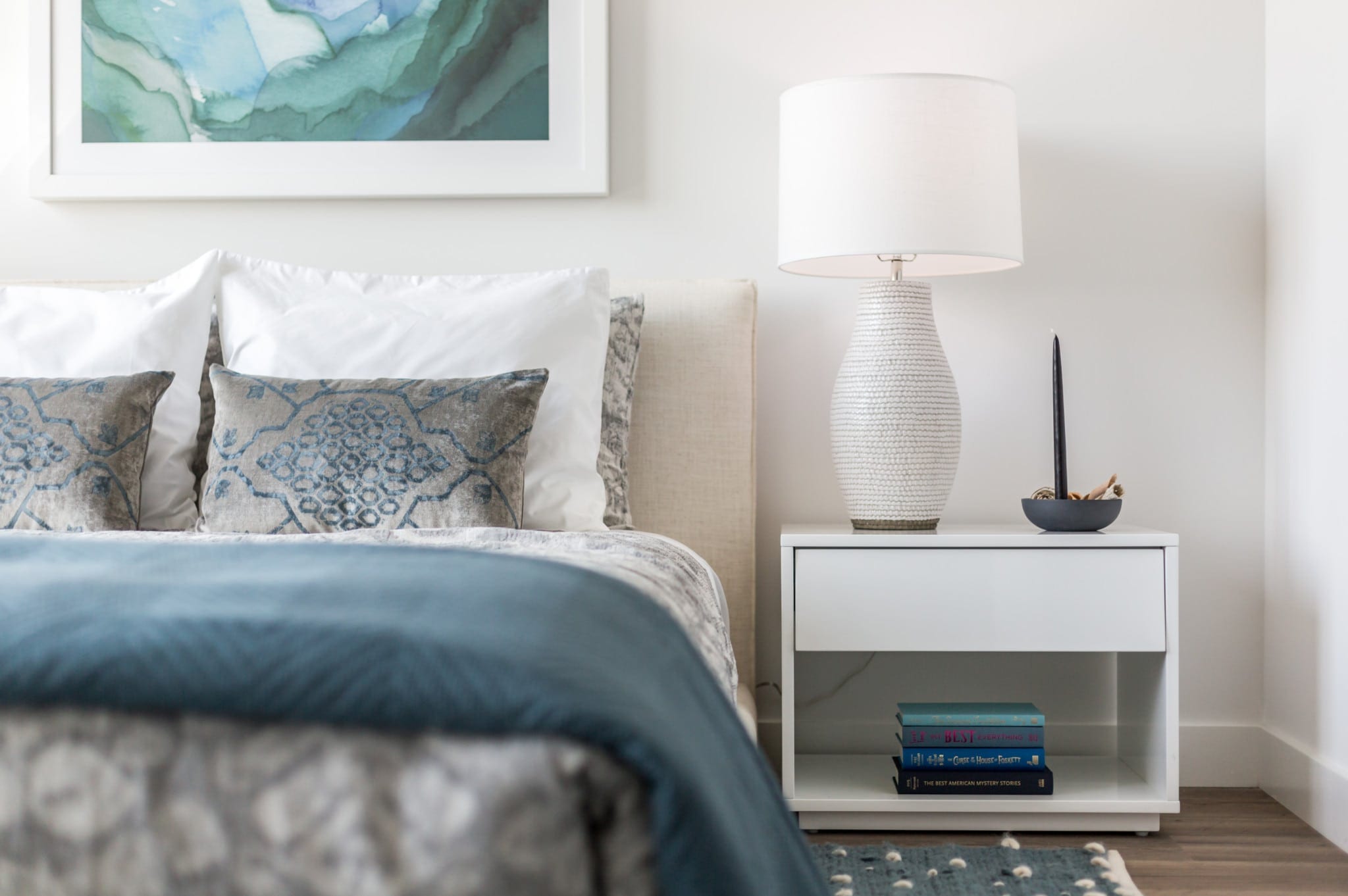 Starting a Chicago apartment search can feel overwhelming, especially if you're moving to the city from another place. Chicago has many different neighborhoods, each with their own collection of assets. So where do you start?
While your budget is not the most significant part of your search criteria, it's helpful to know how much rent you can afford to stay on budget and this will drive certain aspects of your apartment search. A general rule of thumb in Chicago for qualifying as an apartment applicant is having a monthly income more than three times the rent amount, usually before taxes. If your salary is $75,000, then monthly would be $6,250, which would mean keeping rent under $2,083 per month. This is just one measurement for your budget, which varies greatly between renters and their financial situations. There are also other ways to financially qualify for an apartment, such as having a co-signer or proving a large amount of liquid savings.
A monthly rent of $2,000 will equate to many different search results around the city, in fact we have another blog post specifically about what $2,000 will get you in Chicago. While there are many exceptions, it is fair to expect apartments directly downtown to cost more than apartments in neighborhoods like Lakeview and Logan Square. Until the latest wave of development, the largest supply of luxury rental buildings was in neighborhoods like River North and Streeterville. Larger downtown Chicago apartment buildings usually offer 24/hour door staff and a variety of community amenities, such as a fitness center, pool, and spaces to entertain. In the neighborhoods outside of Chicago's dense downtown, there are more walk-up buildings split into apartments and courtyard properties which can offer more space but less bells and whistles. That being said, the last couple of years in Chicago have seen new construction buildings throughout the city, with high-rises downtown and boutique buildings in neighborhoods like Lincoln Park and Wicker Park, where the finish level and amenities are comparable so renters are less constricted to certain areas when searching for a luxury rental.
Establishing Your Apartment Search Criteria
What should you look for when renting an apartment? Whether you're in Chicago or elsewhere, the criteria revolves around your preferences. Before you start exploring the listings sites, set your priorities for a home by asking yourself some questions. Think about what is most important to you for a new apartment:
Do you need to be close to work? How long of a commute are you comfortable with having?
What are your must-haves within the apartment? Washer/dryer in-unit, hardwood flooring, a beautiful view, high-end finishes, room for a dining table?
What do you care about in the building? Do you need an on-site fitness center or will you keep the gym membership? What about door staff and 24/7 maintenance?
What type of things do you want your apartment to be around? An L station, grocery store, restaurants, shops?
Other factors that will potentially affect your search: pets and parking. This can be tricky for renters, especially those moving from out of state who do not expect to pay for parking. The majority of Chicago apartment buildings will charge a separate monthly amount for a parking spot in the garage (an exception being the West Loop Luxury Apartments portfolio, which includes a reserved spot in each building's attached, heated garage). In a similar vein, many property management companies will charge a monthly pet rent, a one-time fee when starting a lease, or both. Certain pets and breeds can also be restricted, which can be a driving factor in your search if you happen to have a German Shepherd or Great Dane.  Most listing sites will include information about pet fees, parking, and other potential charges like the move-in fees that are now more common in Chicago as a replacement for refundable security deposits.
How do you find an apartment that checks all your boxes? Browse our Chicago apartment listings and work with Luxury Living Chicago Realty! Our service is completely complimentary and our client reviews can speak for themselves. Learn more about our process here and get in touch with us to be matched with an experienced leasing agent, who will take all the stress out of your search, listen to your feedback, and show you only the best options for your apartment criteria.

If working with our team isn't the best fit for your search, most of Chicago's available listings can be found on sites like Zillow, HotPads, and Domu. It's best to start looking between 90-45 days before your ideal move date, when landlords and property management companies have a better understanding of their availability for your move. Set search filters to match your priorities and budget, then check in continuously for new postings.
Understanding Apartment Utilities
A large gray area in setting your rental budget is preparing for the cost of utilities. Chicago apartment buildings handle apartment utilities in a million different ways, but there are a few set-ups that are more common than others. Utility bills and packages are not the same as apartment HOA fees; this is more about covering the price of things like electricity, water, and gas.
Many property management companies will offer a utility package, which bundles many of the costs together into a monthly flat fee. That fee usually varies based on the unit size, so a two bedroom has a higher utility package cost than a studio apartment, and the fee depends greatly on what exactly is included.
While it may vary in other cities, Chicago apartments will always separate electricity out from any sort of utility package. That account is something you set up on your own with ComEd and are billed directly by them for your electricity usage. Three utilities that often get bundled together are water, sewer, and trash. Those three may be lumped into a larger package or just included in your rent. Get all the details about apartment utilities in Chicago here.
When browsing apartment listings, you may see some promoting the fact that they are now pre-leasing. This is very common in Chicago right now because there has been a lot of new construction going up around the city, where leasing teams may be renting apartments for future timeframes further out than other, more established buildings. Apartment buildings like that will not be able to rent you a unit for June in January because they don't know what will be available yet.
There are many benefits of pre-leasing an apartment, the most sought-after one being the ability to be the first person to ever live in that space. Many renters appreciate the idea of being the first person to soak in a bathtub, use the appliances, and create their home in a space. In addition, pre-leasing often equates to lower pricing, depending on the construction situation. When pre-leasing an apartment means that you can't yet see the actual unit, floor plan, or walk through the building because of construction, building management may entice renters to commit with lower pricing or concessions. Another perk can be locking in a lease for a move-in date that is further out than other buildings are able to guarantee at the time.
Pre-leasing is defined as renting apartments before the building is ready for people to move-in, so the result for renters can vary greatly. It can mean visiting a leasing center to view renderings and floor plans, or potentially donning a construction hat and close-toed shoes and taking a tour of the unfinished product. In many cases, it means coming to the building and seeing a furnished model apartment or two, but not being able to access the actual units quite yet.
If pre-leasing sounds appealing to you, keep an eye out for apartment listings with renderings instead of actual photography, look for the term on building websites, and follow LLCR's content because our team always has the scoop about the city's newest developments.
Luxury Living Chicago Realty is here to help with any questions you may have about searching for an apartment in the city. Our team will streamline the process and provide expertise to ensure a successful, stress-free apartment search experience. See what it's like to work with us by clicking the button below.
Follow Us on Social
Apartment Experts
Spend less time apartment hunting, and more time living. Luxury Living is a complimentary service to make your apartment search easier, and even fun. Whether you're new to the city or simply in need of a change, we are here to help.