The Leo Apartments in River North: A Spring 2024 Arrival
September 19, 2023 | By Lauren Bozarth
Reading Time: 2 Minutes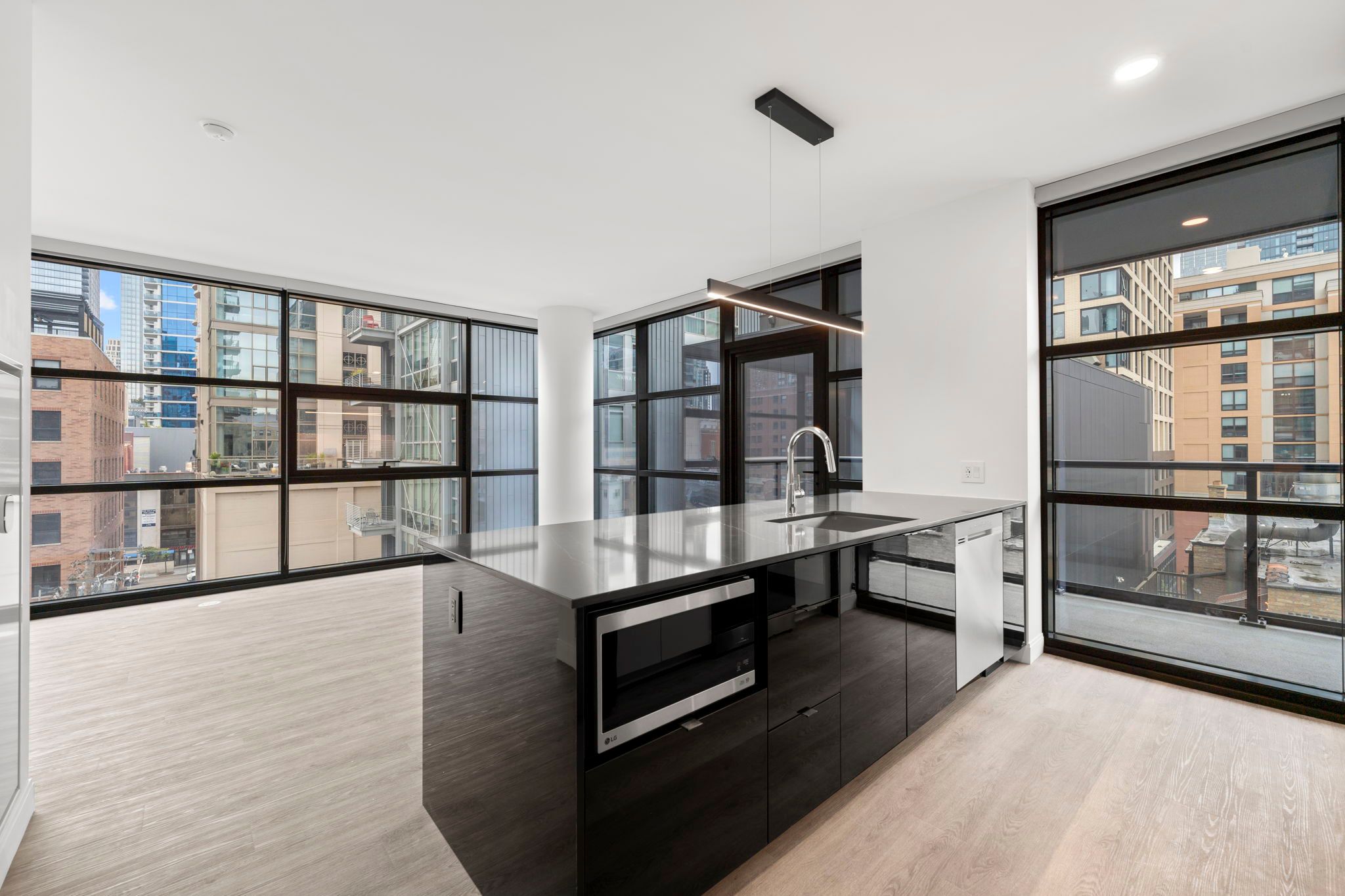 If you're in the market for a brand new luxury apartment, note that The Leo Apartments are poised to make a grand entrance in the spring of 2024. This brand-new property is set to redefine luxurious city living with its sophisticated design and meticulous attention to detail. Keep reading to get a sneak peek of what this premium property will have to offer!
Enjoy a Prime Location in River North
The Leo Apartments are nestled within the dynamic River North neighborhood at 741 North Wells Street. This central location is a significant draw for those seeking the quintessential Chicago experience.
Residents can take advantage of world-renowned dining establishments, a thriving nightlife scene, and a diverse array of entertainment options right at their doorstep. Whether you crave a gourmet meal, a night on the town, or a cultural adventure, The Leo's location ensures you are always near the action.
Elevate Your Lifestyle at The Leo Apartments
Crafted by Antonovich Associates, this 21-story mixed-use tower soars to an impressive height of 255 feet, offering 168 brand-new apartments alongside 9,400 square feet of prime retail space.
Within The Leo, you'll find a diverse range of 50 studio units, 101 one-bedroom residences, and 17 spacious two-bedroom apartments. The property also boasts an exquisite rooftop terrace featuring a refreshing pool, well-appointed meeting facilities, a fitness area, a cafe, ample bicycle storage for up to 150 bikes, and convenient parking accommodations for 51 cars.
Each unit boasts elegance, featuring expansive open-concept designs, upscale finishes, and expansive floor-to-ceiling windows that flood the interiors with ample natural light. The chic gourmet kitchens come fully equipped with high-quality stainless steel appliances, stylish cabinetry, and premium countertops, catering to the culinary connoisseur's aspirations. Additionally, each unit is thoughtfully furnished with a full-sized in-unit washer and dryer for added convenience. The generously sized bedrooms offer a serene escape, while the opulent bathrooms create a spa-like atmosphere, featuring designer fixtures and lavish detailing.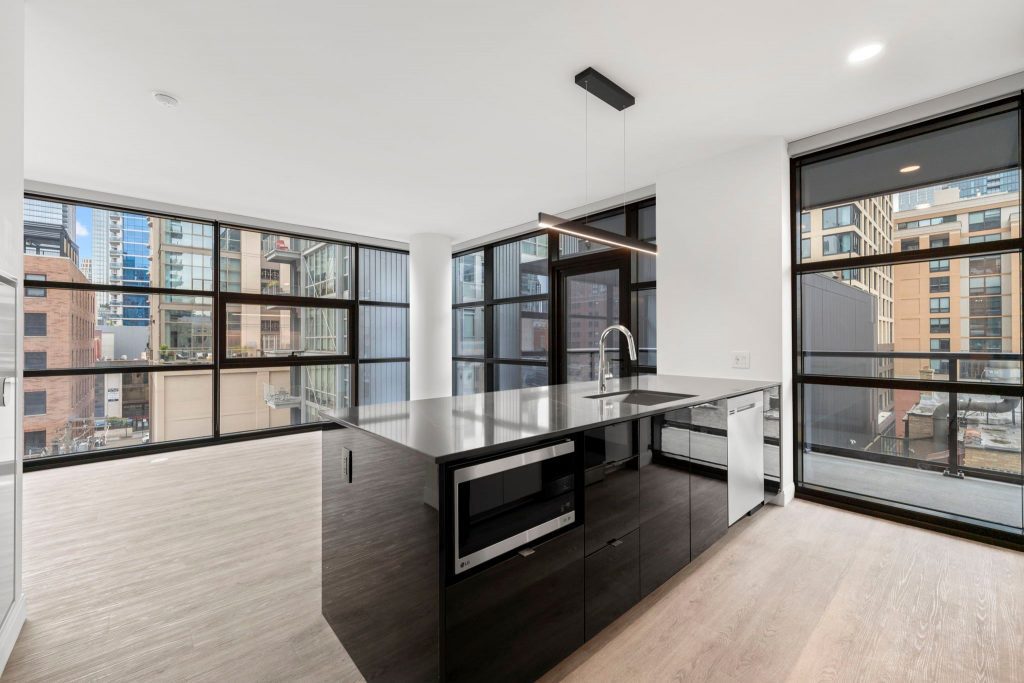 Explore Chicago with Ease
Commuting and exploring the Windy City couldn't be easier living at The Leo. These apartments are strategically positioned near major transportation lines, ensuring residents can effortlessly traverse the cityscape. The area is also extremely walkable, with groceries, restaurants, and more within steps or blocks of home. Whether you're headed to work, meeting friends for a night out, or embarking on a weekend adventure, you'll appreciate the convenience of living in this prime location.
The Leo
741 North Wells Street, Chicago, IL, USA
River North apartments
As we eagerly anticipate the arrival of The Leo Apartments in spring 2024, consider if this is the next spot for you. With its upscale apartments, prime location, and dedication to residents' needs, The Leo promises an exceptional living experience that's second to none. Connect with one of our licensed brokers or follow the link below for more information on how to make this upscale property home.
Follow Us on Social
Apartment Experts
Spend less time apartment hunting, and more time living. Luxury Living is a complimentary service to make your apartment search easier, and even fun. Whether you're new to the city or simply in need of a change, we are here to help.