The Most Affordable, Safe Neighborhoods in Chicago for Renters
June 5, 2023 | By Lauren Bozarth
Reading Time: 4 Minutes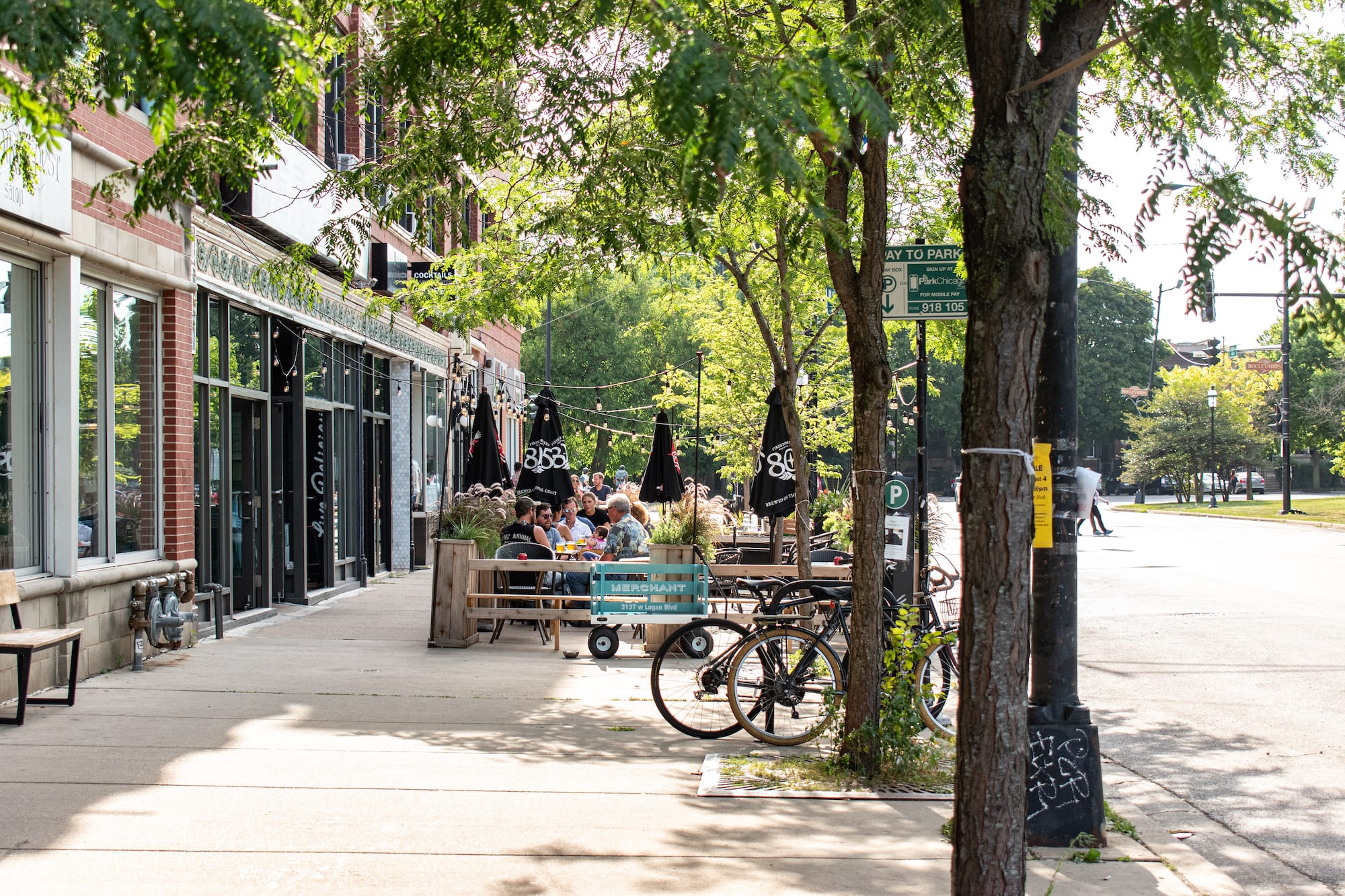 When it comes to finding the perfect Chicago neighborhood to call home, renters have various options.
From the bustling downtown area to the serene lakeside communities, the Windy City offers diverse residential areas to suit different lifestyles and budgets.
This blog post will explore the most affordable, safe neighborhoods in Chicago.
Chicago has it all, whether you're seeking a lively urban atmosphere or a more tranquil lakeside community.
The city is divided into four main areas: Downtown, North Side, South Side, and West Side. Each area has its own set of neighborhoods, each with its own personality and appeal.
Let's take a closer look into the advantages of the various areas.
Living in Downtown Chicago
For those who crave the excitement and convenience of city living, downtown Chicago offers many options. The Loop, River North, and Streeterville are among the most desirable neighborhoods downtown, boasting an abundance of amenities, dining options, cultural attractions, and proximity to major transportation hubs. While downtown living tends to be pricier, affordable options remain, especially in areas slightly further from the central business district.
Affordable Chicago Neighborhoods near Lake Michigan
If you desire a lakefront neighborhood without breaking the bank, consider exploring areas like Uptown, Edgewater, and Rogers Park. These neighborhoods offer a more relaxed atmosphere, beautiful lakefront parks, stunning views, and easy access to public transportation.
While a bit more pricey, Lincoln Park and Lakeview are one of the two most popular Chicago neighborhoods right along Lake Michigan that may pique your interest. 
Overview of 5 Up-and-Coming Neighborhoods in Chicago
Chicago is constantly evolving, and several neighborhoods are experiencing a surge in popularity and revitalization. Consider these up-and-coming areas:
Logan Square: Located on the northwest side, Logan Square has gained popularity in recent years for its vibrant arts and dining scene. The neighborhood offers a mix of historic architecture and new developments, attracting young professionals and artists. It features trendy bars, restaurants, independent shops, parks, and green spaces.
Avondale: Adjacent to Logan Square, Avondale has experienced significant growth and redevelopment. This diverse neighborhood is known for its strong community spirit and affordable housing options. Avondale offers a range of dining choices, from casual eateries to upscale restaurants. It also hosts various cultural events and has easy access to public transportation.
Humboldt Park: Located west of Logan Square, Humboldt Park is a diverse neighborhood known for its namesake park—a 200-acre green space with a lagoon and recreational facilities. The neighborhood has seen a resurgence in recent years, with new businesses opening up and a growing arts community. Humboldt Park also offers a mix of housing options, ranging from historic graystones to more contemporary developments.
Andersonville: Situated on the north side, Andersonville is a charming and inclusive neighborhood with a rich history. It is known for its Swedish roots, which are still evident in the area's businesses and annual events. Andersonville has a thriving LGBTQ+ community and is celebrated for its welcoming atmosphere. The neighborhood features locally-owned shops, cozy cafes, and a variety of dining options.
Ravenswood: This is another increasingly sought-after north-side neighborhood. Ravenswood is known for its tree-lined streets, beautiful Victorian houses, and a thriving arts scene. The area is home to several art studios, galleries, and theaters. The neighborhood also offers a range of dining options, craft breweries, and boutique shops.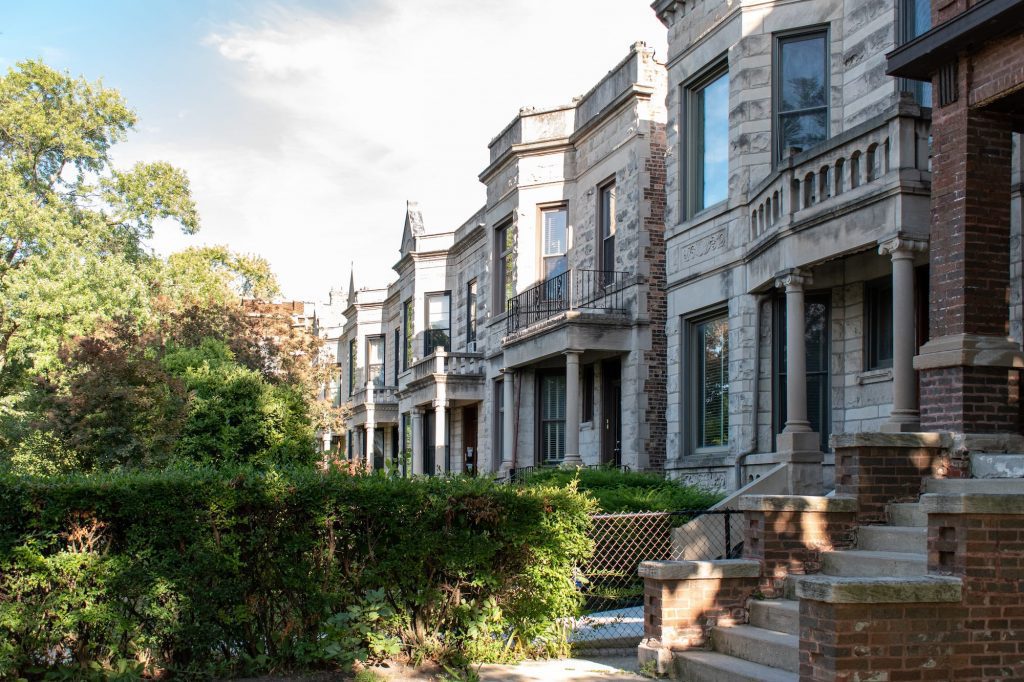 Nicest Places in Chicago to Live
Your life stage will likely inform your neighborhood decisions. See which Chicago neighborhoods best align with where you're at:
Young Couples: Lincoln Park, Wicker Park, and West Loop provide a mix of trendy amenities, nightlife, and proximity to parks and recreational activities.
Growing Families: North Center, Lincoln Square, and Beverly are family-friendly neighborhoods with excellent schools, parks, and a strong sense of community.
Single Individuals: Logan Square, Ukrainian Village, and Lakeview offer a vibrant social scene, diverse dining options, and easy access to entertainment venues.
Professionals: Streeterville, South Loop, and West Loop are ideal for professionals seeking convenience, proximity to work, and a wide range of dining and entertainment options.
Downsizers: Gold Coast, Old Town, and the Near North Side offer a mix of luxury living, historic charm, and convenient access to amenities, catering to those looking to downsize without compromising on quality.
You won't run low on affordable, safe neighborhoods in Chicago to choose from. Let an experienced broker help streamline this process and find your dream home today.
Searching for more Chicago neighborhood-related info? Check out our neighborhood guides or take the quiz below!
Follow Us on Social
Apartment Experts
Spend less time apartment hunting, and more time living. Luxury Living is a complimentary service to make your apartment search easier, and even fun. Whether you're new to the city or simply in need of a change, we are here to help.