What is a 2-Bed + Den Apartment?
March 9, 2022 | By Andrew Lemna
Reading Time: 2 Minutes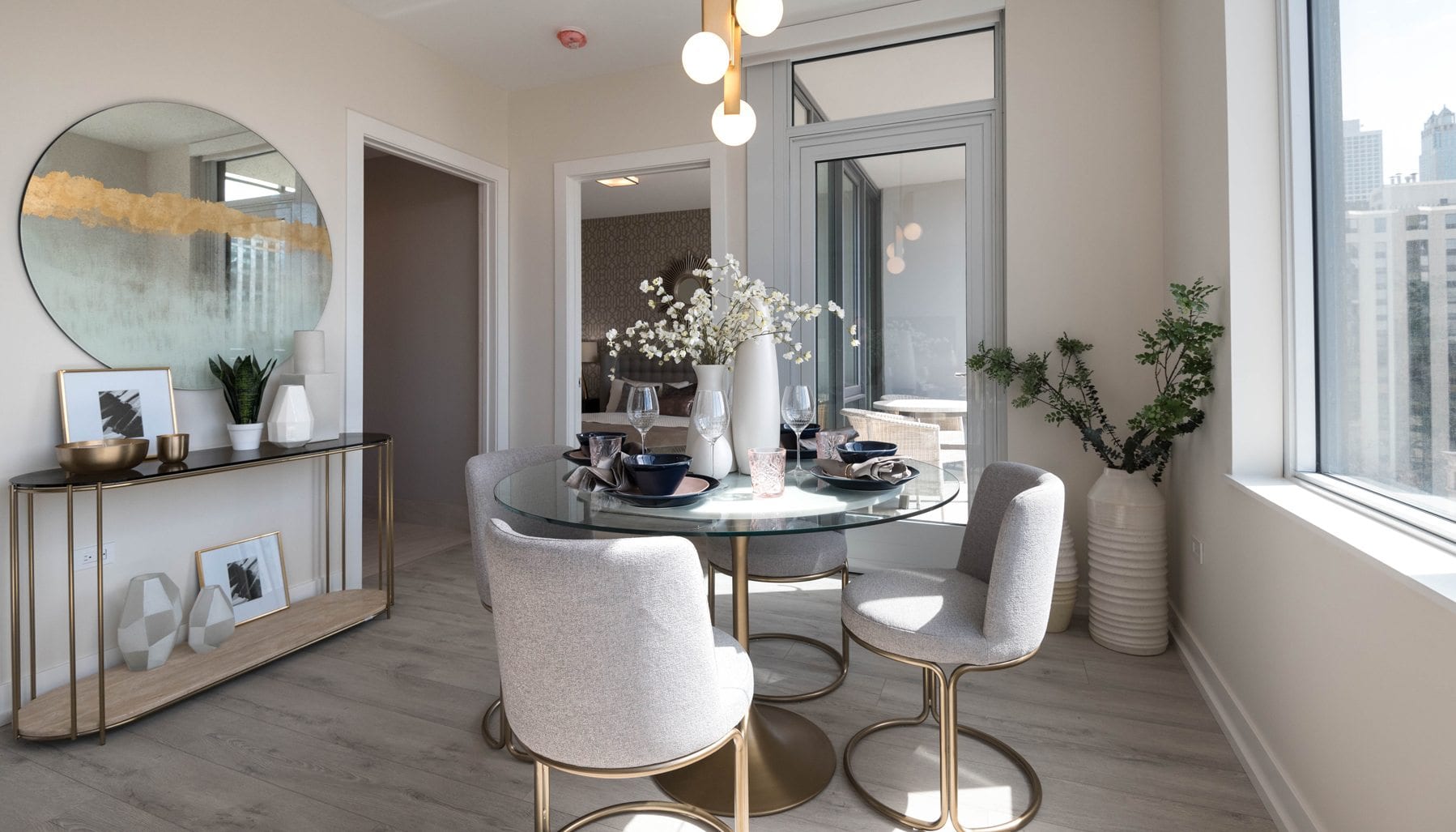 First off…what is a Den?
You may see a listing for an apartment that has the number of bedrooms plus a den.
A den is an extra alcove of space that you can designate for several purposes.
It can serve as an office if you work from home. It can be used as a dining room or an additional storage area. It can also be a great multi-use option if you need the extra space!
What is a 2-Bed + Den?
A 2 bed plus den is rather rare in Chicago.
It has 2 standard bedrooms and an extra den space as well. This can be a great option if you need a 2 bedroom apartment, but additionally need extra space for you and your roommate.
Rather than searching for a 3 bedroom apartment that can cost significantly more, this is a great alternative!
What is a 1-Bed + Den?
A 1 bed plus den is even more common than a 2 bed plus den in Chicago. If you're interested in learning more about 1 bed plus den apartments, check out our recent blog here!
When looking for your next Chicago apartment, familiarize yourself with all of the available options on the market. Take your space and bedroom needs into consideration, and then potentially reconsider an apartment with a den for a cheaper, useful alternative to getting an extra bedroom.
Looking for a 1 or 2 bedroom apartment with a den? Contact the Luxury Living Chicago team today or follow the link below to start your search!
Follow Us on Social
YOUR INSIDE LOOK AT WHAT'S NEW ON IG
View on Social
About Us
At Luxury Living, we define "luxury" as a quality of life. Luxury living may mean having a home-office with breathtaking views from your apartment's floor-to-ceiling windows, or being within walking distance to your favorite restaurants and activities. Whatever luxury means to you, let us help you find it.
Learn More
Contact Us