Best Chicago Neighborhoods for 40 Somethings Looking to Downsize and Start Over
July 3, 2023 | By Lauren Bozarth
Reading Time: 3 Minutes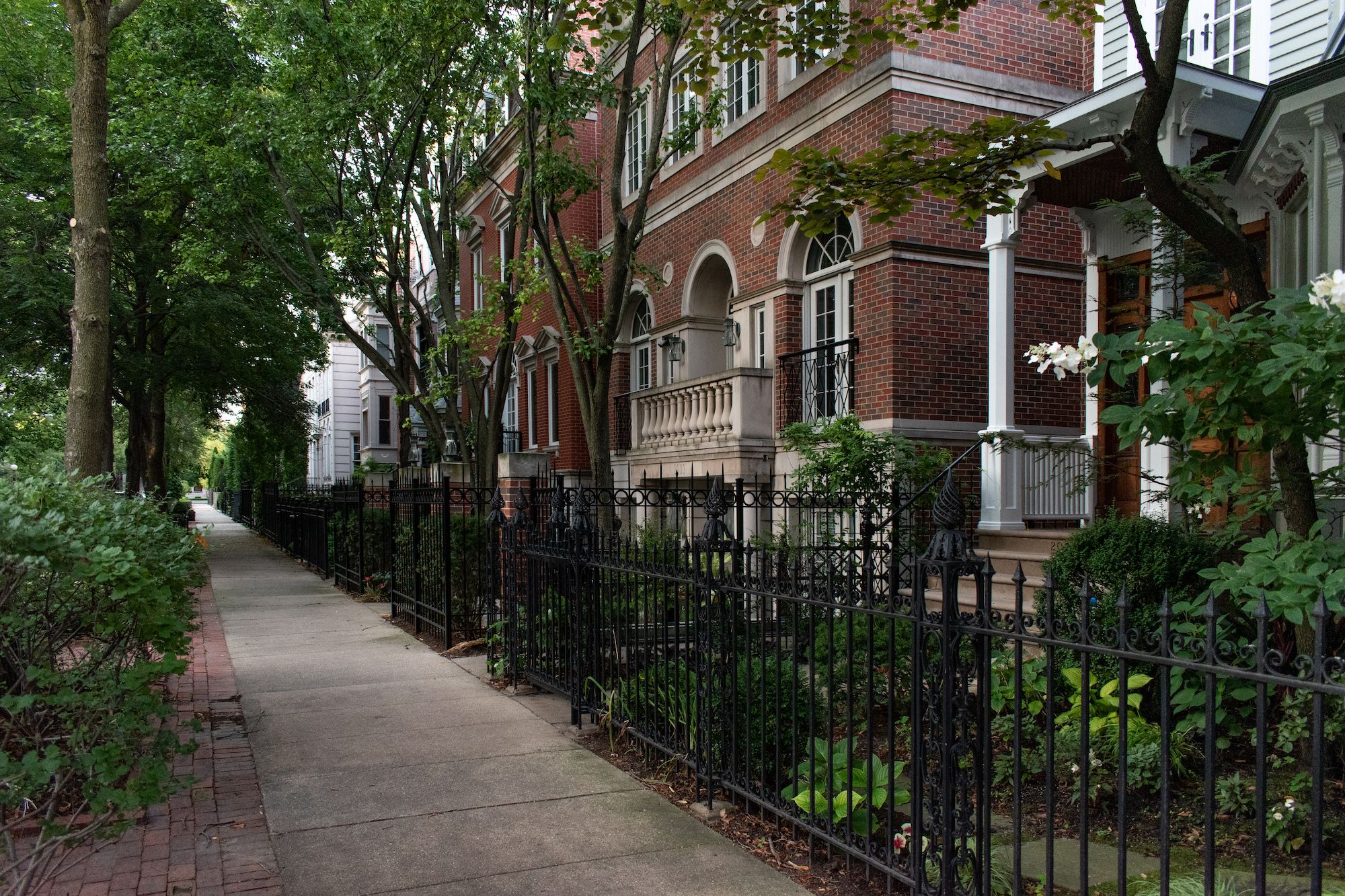 Have you hit middle age and considered downsizing and starting over in the Windy City? Finding the right neighborhood is crucial for creating a fresh chapter in your life.
Chicago offers a diverse range of communities, each with its own unique charm and appeal. Whether you're looking for a more manageable space or seeking a fresh start in a new area, Chicago has plenty to offer. To help ease your decision-making process, we've compiled three neighborhoods that rose to the top as the best Chicago neighborhoods for empty nesters:
Nestled along the shores of Lake Michigan, Lincoln Park is a vibrant and family-friendly neighborhood. It offers a mix of beautiful tree-lined streets, historic homes, and modern apartments. Lincoln Park provides a balance of tranquility and access to bustling city life. With numerous parks, the Lincoln Park Zoo, and a vibrant shopping and dining scene, this neighborhood has something for everyone.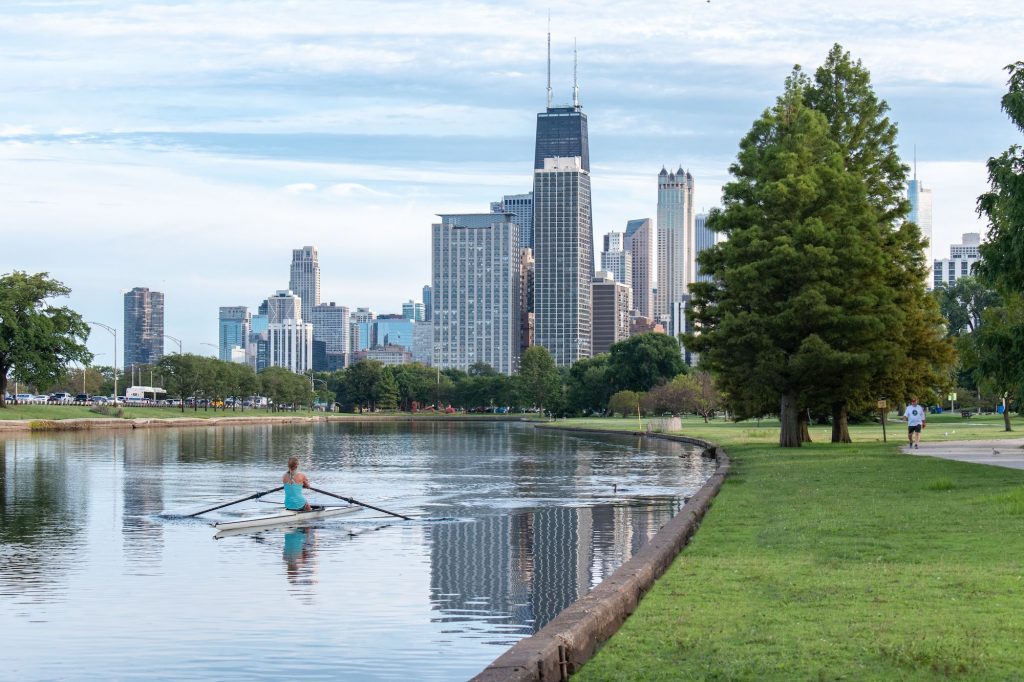 Situated just north of Lincoln Park, Lakeview is a lively and diverse neighborhood that appeals to a wide range of residents. This area boasts an array of housing options, from vintage apartments to modern high-rises. Lakeview is known for its picturesque lakefront, vibrant nightlife, trendy boutiques, and world-class entertainment venues. It's an excellent choice for those seeking an active and social lifestyle. 
The West Loop neighborhood may be an ideal fit if you desire a more urban and contemporary living experience. This former industrial area has undergone a remarkable transformation and is now a hub for trendy restaurants, art galleries, and boutique shops. West Loop offers loft-style apartments and modern condos, attracting young professionals and empty nesters alike. The neighborhood's proximity to downtown and convenient access to public transportation make it an ideal choice for those seeking a dynamic city lifestyle.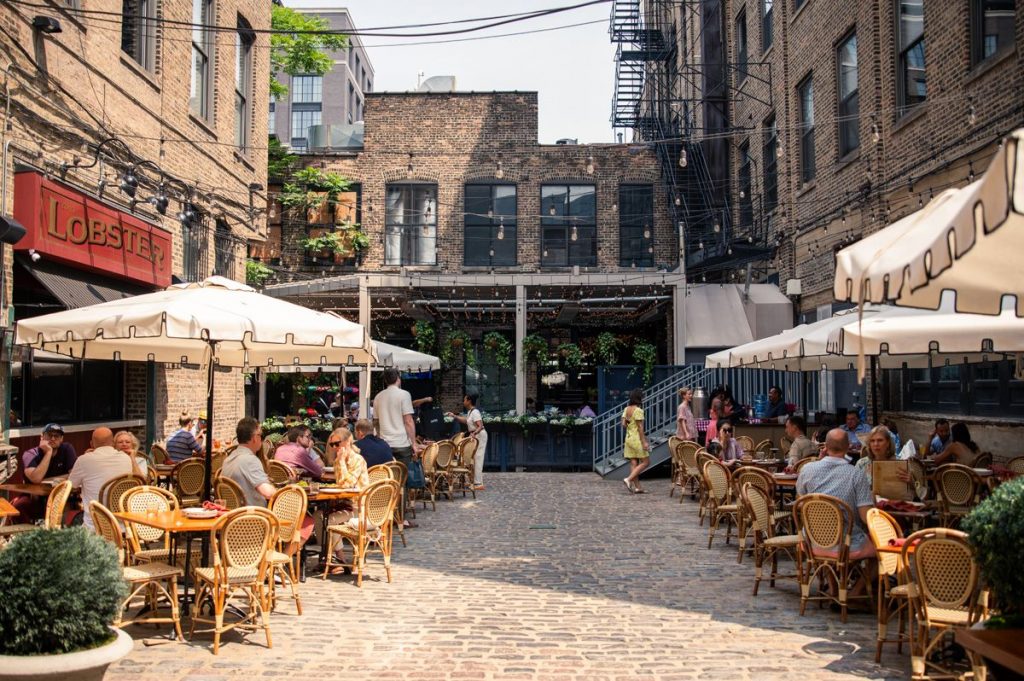 When choosing the right neighborhood, several factors come into play. Consider the cost of living, accessibility to amenities and services, safety, lifestyle preferences, shopping options, and the sense of community. It's essential to find a place that aligns with your values and enhances your quality of life.
Every Windy City neighborhood has its distinctive character and advantages. While Lincoln Park, Lakeview, and West Loop are recommended choices for 40-somethings looking to downsize and start over, exploring and discovering what resonates with you personally is crucial. Consider checking out the other downtown Chicago neighborhoods.
Connecting with an experienced licensed broker is another resource for finding the right community and place to call home. Our licensed team members are well-versed in the ins and outs of the Chi-town real estate market and the best Chicago neighborhoods for 40-somethings.
As you begin your house hunt, you can also browse and plug yourself into Chicago social groups. Regardless of your interests, rest assured that the city offers a group that aligns with your passions or hobbies.
Embark on this new season of your life with excitement and confidence. Ready to explore some of these Chicago neighborhoods for yourself? Connect with our team or follow the link below!
Follow Us on Social
Apartment Experts
Spend less time apartment hunting, and more time living. Luxury Living is a complimentary service to make your apartment search easier, and even fun. Whether you're new to the city or simply in need of a change, we are here to help.